6 Creative Ways to Celebrate Valentine's Day at Home
Getting gussied up to go out and enjoy a romantic dinner followed by champagne with a view (POV at The W, perhaps?) sounds like the perfect Valentine's Day. That is until you have to book a babysitter, secure reservations, and share your romantic night with tens of thousands of other happy couples. Are you sure you're up for that?
Save date night for an evening that's special for just you two, and this Valentine's Day, opt for a romantic night at home. Whether you make it a family affair or score the house to yourselves, you and your hubby can feel the love without leaving the comfort of your couch. And that's something to feel warm and fuzzy about.
Celebrate Valentine's Day at home in one of these six creative ways:
1. Play bartender
$13 for a vodka cranberry with a chocolate covered strawberry garnish? No thank you. Save yourself the money and the too-sweet stomachache, and set up a bar in your house, instead. Stock up on all your favorite spirits and mixers, and spend the night creating classic cocktails like Old Fashioneds, Sidecars, and Gimlets. Or, invent a new cocktail together. You'll either discover a new favorite drink or spend the next morning agreeing that giant glass of water is romantic, too.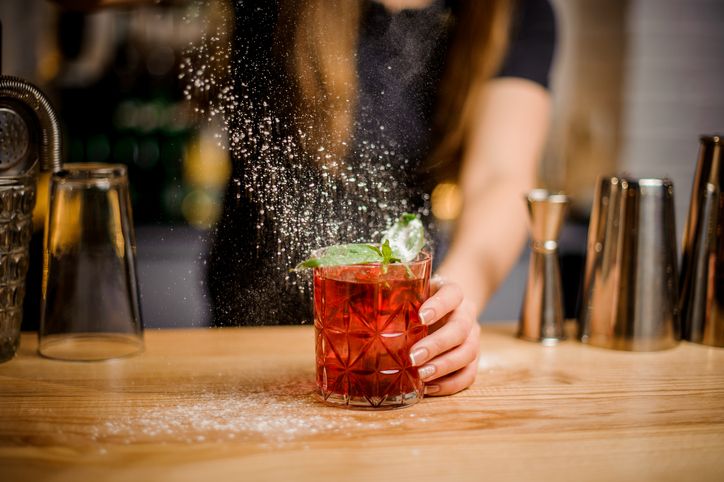 2. Set up a scavenger hunt
Spend the morning hiding cute cards or short poems around the house, leading your beloved to their favorite foods, small thoughtful gestures, or other cute surprises. Some fun ideas include guiding them to the kitchen to find a box of their favorite gourmet chocolates; up to the bathroom where a relaxing, hot bath has been drawn; or out to the garage to see their sparkling, freshly-detailed car (because nothing says "I love you" like vacuumed floor mats).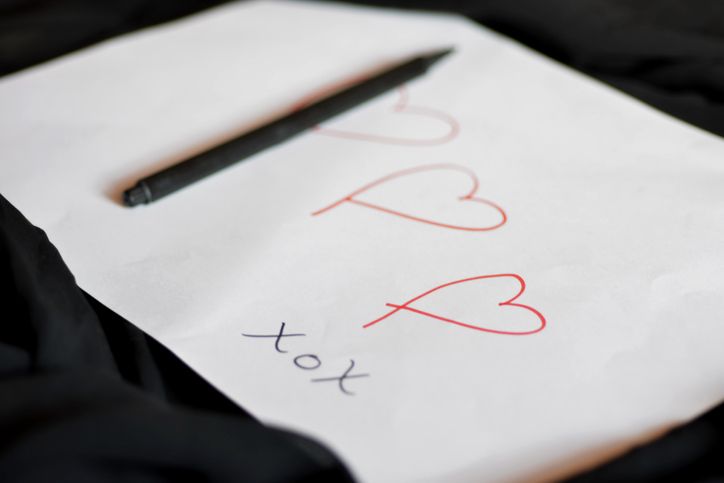 3. Order in
Take full advantage of staying comfortable while at home and order food to be delivered instead of whipping up a three course meal. Start with ordering breakfast from your favorite diner, then all of the Chinese food classics for lunch, finished with a heart-shaped pizza for dinner. Of course, you can keep it semi-fancy and eat your takeout in the dining room with a nice tablecloth, fine china, and a few candles, but it's almost more intimate to snuggle on the couch, share a blanket, and feed each other Kung Pao chicken straight from the container.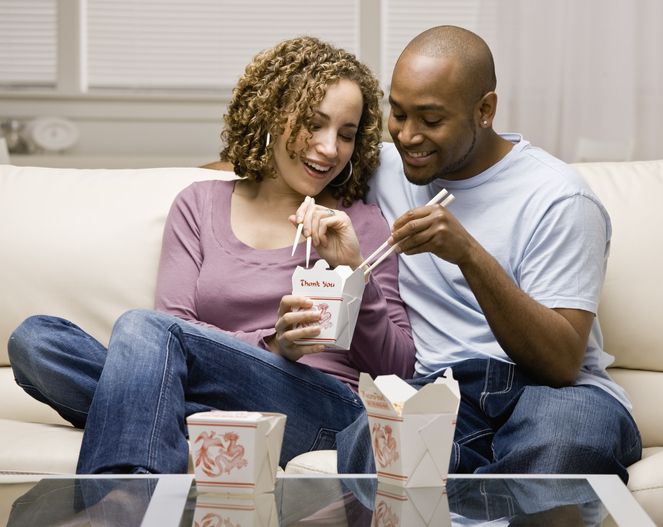 4. Get toasty by a fire
Set your significant other's heart ablaze and enjoy a fire in your fireplace or backyard fire pit. Make it extra special with some marshmallows, graham crackers, and chocolate, and make your own s'mores. Tell silly ghost stories (save the scary stuff for Halloween), or reminisce about your first date and how one of you was so suave and definitely not a bumbling nervous wreck. Tell that story to your kids and make it extra gushy, and you'll suddenly discover your Family Valentine's Day by the fire will turn into a toasty night for two. You're welcome.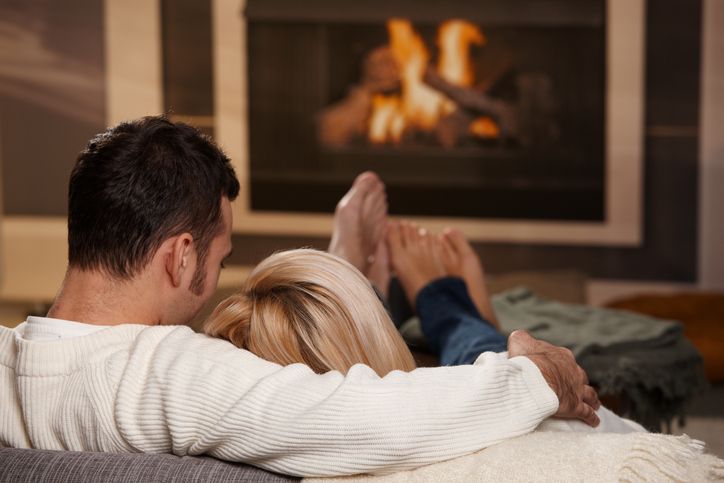 5. Enjoy a romantic movie marathon
Make a list of your favorite romantic comedies and classic love stories and try to make it through as many of those romantic movies as possible before the day is done. Whether you're following a list online or are curating the list based on movies that are significant to your relationship, it'll be fun to snuggle on the couch with your love watching others fall in love.
And it's not a movie marathon without popcorn, so order your favorite delicious flavors from Popcorn Monkey in Middleburg and feel the love with White Cheddar, Buffalo Wing, or Dark Chocolate with Sea Salt.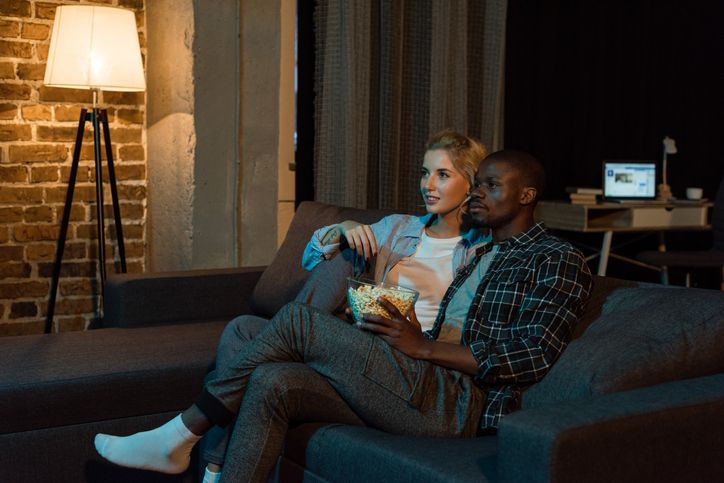 6. Turn your home into a spa
Busy parents deserve to be pampered, and what better day to spoil each other than Valentine's Day? Illuminate the room with aromatherapy candles and soak in a rose petal bath, or relax side by side with skin-beautifying masks. You could even take turns giving each other foot rubs. If you really want to indulge, hire a masseuse to come to your house, delivering relaxation right to your door. It's an extra special touch that will allow you to unwind together without having to leave your living room.
Maybe next year you'll feel up to dressing up and hitting the town on Valentine's Day. But this year, keep things simple and oh-so-romantic and celebrate your love for one another at home.