Keeping things fresh in a long-term relationship is just as important as making a great impression on a first date, and as is the mantra when house-hunting, "location, location, location" makes a big difference (a great view also helps, but your "type" is entirely your business). Luckily, the Northern Virginia area boasts an impressive number of unique haunts to eat, dance, and explore that will make you fall in love with the community all over again, and might kindle some romantic sparks, as well.
Here are some of our favorites:
DINNER
EatBar
415 8th St. SE, Washington, DC 20003; (202) 847-4827 ; www.eat-bar.com
Whether this is your first date or one of a long string of weekly date nights, the sophisticated yet relaxed environment makes EatBar the perfect place to bring someone special. With specialty cocktails in hand--like the Loc'd After Dark, made of armagnac and rye, dry vermouth, and bitters, or the Slippery When Wet, made of gin, white wine aperitif, persimmon, and chamomile--browse the menu of Green Things, Bready Things, Meaty & Cheesy things, and more, and try your hardest to decide between the Smoked Chicken and Waffles or the Mortadella Melt. Your companion is down to split a Nutella and Banana Panini to finish the meal? You've got yourself a keeper.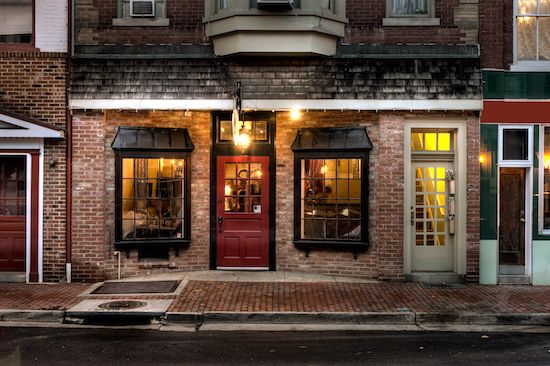 The Wine Kitchen
7 S King St., Leesburg, VA 20175; (703) 777-9463; www.thewinekitchen.com
If you've put a lot of planning into this date night, you want the location to reflect your pursuit of something unique, carefully-crafted, and delicious to the last crumb. The quiet atmosphere and meticulously put together menu at The Wine Kitchen ensure a great night for the two of you from the start. The menu is seasonal, with current offerings including Prosciutto-Wrapped Chicken Roulade and Crispy Brussels Sprouts. Of course, you can't visit a restaurant with "wine" in the name and not indulge in a varietal or two, and since wine is served by the glass, bottle, or flight, you have several options to taste test. Current flights feature whimsical names such as The Plains of Spain, Whites of Fancy, and Pinot Envy, and you'll both find the creative descriptions as entertaining as they are educational.
Bistro L'hermitage
12724 Occoquan Rd., Woodbridge, VA 22192; (703) 499-9550; m.bistrolhermitage.com/
Looking to put on the coziest, most romantic evening possible, but your Language of Love skills are lacking a little? Let this hidden French gem in Occoquan take care of it all. The decor will transport you to a date on the countryside, evoking feelings of dining on Foie Gras, Poulet Roti, and Risotto au Truffle in Provence. Save room for their indulgent Fondant au Chocolat or Creme Brulee, but savor each bite slowly--you'll want neither the meal nor the night to end.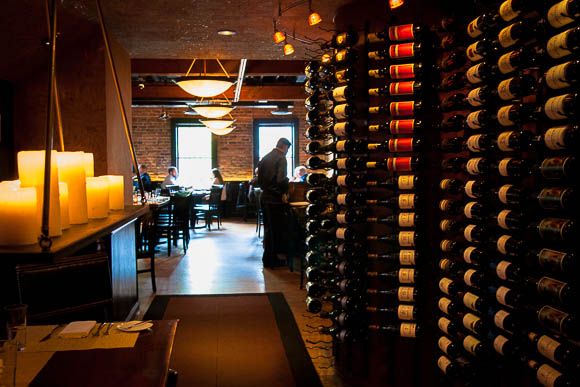 Vermilion
1120 King St., Alexandria, VA 22314; (703) 684-9669; www.vermilionrestaurant.com
Keep it classy and keep it local with a trip to this comfortably sophisticated spot in Old Town Alexandria. Each creatively-plated dish features fresh ingredients, using farm-raised products whenever possible. The menu may seem straightforward, but like any good dinner companion, there's always a special surprise under the surface that makes the experience unforgettable. The lamb bolognese with the Roasted Potato Gnocci brings complexity to the dish, while the coffee roasted carrots alongside the Berkshire Pork Loin are a huge eye-opener for your taste buds.
DANCING
Cloak & Dagger
1359 U St NW, Washington, DC 20009; (703) 231-8221; www.cloakdaggerdc.com
If you and your date are looking for a fun, upscale spot to break out your best moves without any air of pretentiousness, this speakeasy-themed bar and nightclub should be your go-to. Make your way up to the second floor--noticing the modernized Victorian interiors along the way--and get ready for a great mix of Top 40 with a mix of electronic, hip hop, and R&B. Switch things up during the work week and check out their regular Thursday night party that focuses on old school and 90s hits, because if there's one way to determine if someone is "the one," it's if they can dance to House of Pain's "Jump Around" while rapping every word.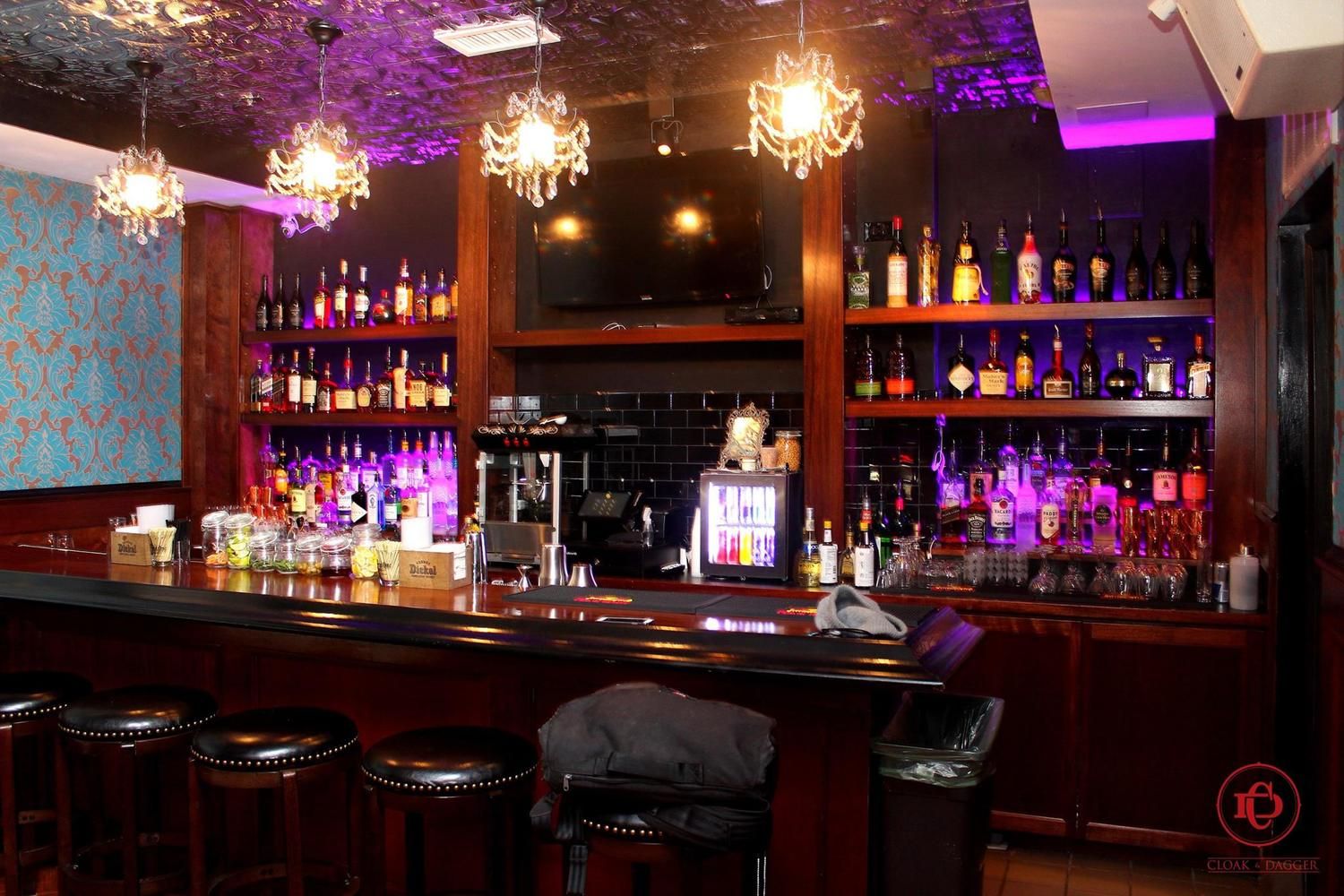 Now & Then Dance Studios
8704 Lee Highway, Fairfax, VA 22031; (703) 207-7050; www.nowandthendancestudios.com
Looking to put a different twist on the standard dinner-and-a-movie? Put that twist in your hips with lessons at Now & Then, a studio specializing in almost all types of dance, including swing, salsa, merengue, ballroom, and many more. Sign up for private lessons with an instructor that will develop your skills in leading/following, technique, and styling. Then, move on to group classes, where patterns and music are emphasized. Give yourself and your date a few chances to get the hang of it, meaning you've already got a built-in second (and third!) date if you two are just starting out. If you've been together for a while, there's no better way to keep things exciting than by dancing cheek to cheek!
Iris Lounge
1524 Spring Hill Rd., Mclean, VA 22102; (703) 760-9000; www.irisloungeva.com
Have you taken a few salsa classes and think you're ready to show you and your partner's skills off to the world? Iris Lounge invites you to come shine. All levels are welcome here, from the practiced couples to the novices, and it's fun to let loose and interact with these dancers in a night of fun and spontaneity. If you lit up the dance floor a bit too much and need to recharge, you can also enjoy some light bar snacks, various billiards, and the Rocky Patel Cigar Bar. What date night doesn't benefit from a little unpredictability and a lot of shimmying?
ADVENTURING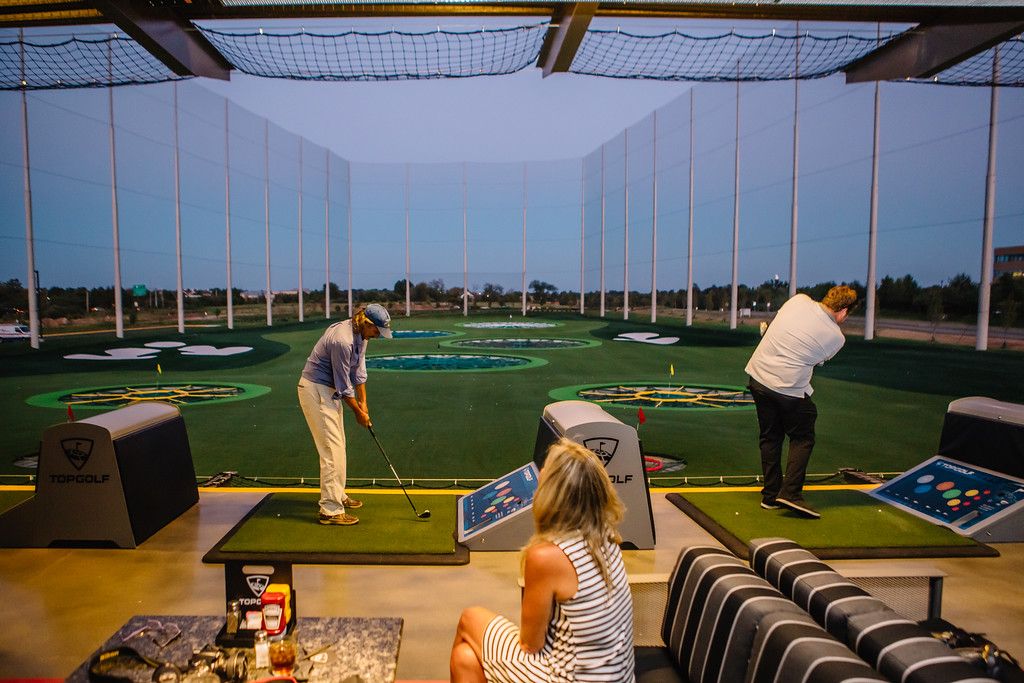 Topgolf
20356 Commonwealth Center Dr., Ashburn, VA 20147; (703) 763-2020; www.topgolf.com/us/loudoun
Playful competition is always a date night win. At Topgolf, the balls are embedded with microchips that keep track of how far and accurate your shot is, and you earn points based off of these factors. Whether you're a pair of Rory McIlroy's or Joe Schmo's, you're guaranteed a good time, but should you need a confidence boost (for the game or the date), beverages and food can be delivered directly to your hitting bay so as not to interrupt the fun.
iFly Loudoun
20315 Commonwealth Center Dr., Ashburn,VA 20147; (571) 446-4359; www.iflyworld.com/loudoun
Holding hands. First kisses. Saying, "I love you." These things are guaranteed to make any couple's stomachs flip. For the more adrenaline-fueled pair, it might take a little something extra. Enter iFly, the indoor skydiving park. You'll experience true free-fall conditions without ever having to jump out of a plane, as the vertical wind tunnel helps you to fly like an eagle wearing a little extra gear (helmet, flight suit, and goggles, provided). Choose the High Flight option to be able to rise even higher in the chamber and get the most out of your experience. True love is fine and dandy, but simulated skydiving will really get those hearts pumping.
Cooking Classes at Sur la Table
1101 S Joyce St. Suite B20, Arlington, VA 22202; (703) 414-3394; www.surlatable.com/browse/storeCalendar.jsp?storeId=024
A dinner together is one thing, but a meal you created together? Talk about romance. Several Sur la Table locations in the area offer cooking classes for a variety of skill levels and palates, from "Knife Skills 101" to "Fast and Fabulous Meals" to "Deliciously Gluten-Free." Their Date Night series features such themes as "Winter Dinner in France" and "Passport to Tuscany," but the kitchen creativity you two will achieve is nearly boundless ("Mastering Macarons"? Sign us up).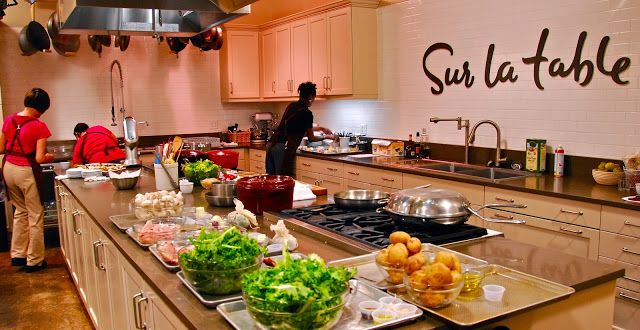 Vertical Rock Indoor Climbing Center
10225 Nokesville Rd., Manassas, VA 20110; 1-855-VA-CLIMB; www.climb-va.com
Trust is the solid foundation upon which all relationships are built, and if tying your partner to a rope and ascending a cliff together doesn't build faith in each other then nothing will. Start out with Vertical Rock's two-hour Learn the Ropes class so you both can learn the fundamentals of top-rope rock climbing, such as how to tie-in and belay safely for your partner. Once you feel like you're basically Spiderman, give the Functional Movement class a try, where the instructor will build upon your current abilities to unlock the true potential of your climbing performance. Everyone looks goofy in a harness, so save this date for someone you know is bold, fun, and definitely doesn't have a fear of heights.
Looking to buy a home in Northern Virginia? Give us a call at 703-340-7470, or visit our Search Page to view homes currently on the market.
And if you've had any thoughts of selling your home, click here to schedule a free market analysis.