Check Out Some Of Vienna's Most Sustainable Businesses!
Preserving the natural wonders of nature requires some level of sustainability from businesses and industries. The Town of Vienna created a sustainability challenge, sponsored by the Conservation and Sustainability Commission, that encouraged local businesses to adopt five key practices: energy conservation, waste conservation, waste reduction, transportation, and purchasing.
Nine businesses and organizations in the town were recognized for their sustainability. Two were religious organizations: the Vienna Assembly of God and the Vienna Presbyterian Church. The other seven are businesses that prioritized their customers, area, and environment while providing fantastic products and services. Their efforts make the Town of Vienna a better place to live. Check them out here!
C&C Garage
An auto mechanics shop on Dominion Road, C&C's has been a community staple for more than fifty years in the area. With its unique sense of humor on its social media page and its convenient location, residents love relying on them for standard maintenance, special repairs, and overall good customer service.
The Town of Vienna named this business one of its sustainability champions, so if you're interested in supporting a local business, keeping up with town history, and investing in sustainability, this is the garage for you.
Roberto's Ristorante Italiano
Located on Church Street, this fine Italian dining experience seeks to leave you happy, full, and returning for more later. With many different events, wine pairings, and of course, an authentic Italian meal cooked by James Beard award-winning chef Roberto Donna, you'll be amazed to learn that this restaurant is also sustainable, according to the town of Vienna!
From tiramisu to gnocchi, it's hard to go wrong with a Northern Italian meal. Bring the whole family and get ready for one of the best meals of your life. If you can't afford a visit to Italy at this time, or just can't afford to take time off work, get ready for a tiny piece of it in Vienna.
Body Grace Yoga
Located near Nottaway Park, this place received recognition for its sustainability. If you're looking to get back in shape for the summer, want to change your habits for the better, or just need an excuse to get out, a yoga class can both rest and refresh you.
Whether you enjoy working out in the warm Vienna sunshine, or you prefer a nice virtual session in the comfort of home, a local yoga class can work wonders. Check them out today.
Vienna Vinter Wine Shop
This family-owned business on Maple Avenue offers both selected wines and beers and a venue, should you require a place to host an event. Additionally, you can check out their regularly scheduled wine tastings and enjoy the company of fellow locals.
The Vintner Wine Shop also partners with several restaurants throughout the area to provide some of the best pairings of wines and food.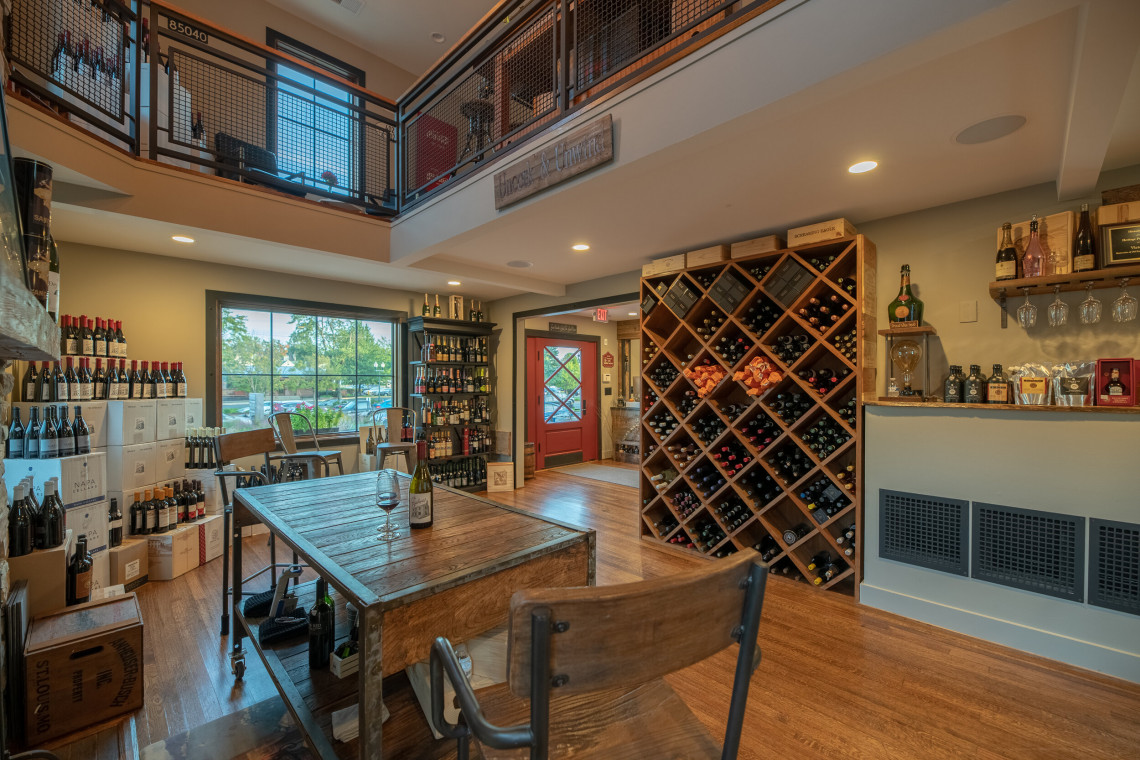 Hawk & Griffin
Vienna is now home to a diverse range of British culinary offerings, thanks to the efforts of chef Michael Burgess. Burgess has opened a British pub and a meat pasty outlet in the town, both of which offer authentic British cuisine.
The pub serves a range of classic dishes, such as fish and chips and steak and stout pie, along with an assortment of beers and traditional gin. In addition to its regular menu, The Hawk and Griffin hosts special events for sports enthusiasts, including Formula 1 racing and Premier League football matches.
Burgess has gone to great lengths to ensure that his establishments provide an authentic British experience, with the use of traditional ingredients and preparation methods. The meat pasties are particularly popular and are made from scratch every day.
Sundown and Rise Up
Sundown & Rise Up is a hair studio on Maple Avenue that provides its clients an exceptional and artistic experience. The proprietor and hair stylist, David McCarthy, has been recognized for his entrepreneurial prowess, recently being bestowed with the "Entrepreneur of the Year" award as part of the Vienna Business Appreciation Campaign.
Trace the Zero Waste Store
Interested in a zero-waste style of living? Check out this spot in Vienna, which sells all the sustainable containers you need to go without plastic bags and paper towels. From washable cloth to shampoo bars, you can carefully start to make your life more sustainable.