Travel the World without Leaving the State at These Local Foodie Spots
With the end of the pandemic close at hand, many people have spent their summers traveling around the world. But you don't have to leave northern Virginia to experience global cuisine in its most authentic form. In close vicinity to the nation's capital, Fairfax County and the surrounding areas are home to literally millions of people from different cultures and countries. They have brought some of the tastiest recipes and secrets with them and opened restaurants and food trucks. Instead of paying a small fortune to travel the globe, take an evening or two and take your tastebuds on a new adventure.
Koreatown
Drive through parts of Annandale, and you'll spot Korean characters on buildings and hear K-pop pouring out from Korean bbq spots. But Korean food is more than just kimchi and bbq. Annandale, known to locals as Koreatown, has many Korean bakeries, karaoke bars, and tiny restaurants that serve traditional Korean meals. 40,000 Koreans call this area home, and they've created a world that combines the best of both cultures. "I used to think this type of product was just for Korean people, but that's not what it is anymore. Now we've bridged the language and culture gap and we're just getting better and better," said Richard Yu of Shilla Bakery to Thrillist.
Check out To Sok Jip, where you can get standard fare like bulgogi, or more specialized food like yukgaejang, or spicy beef soup. Try a bibimbap if you want something filling and hearty. For kpop lovers, a trip to Honey Pig comes with a happy atmosphere filled with Korean music (the staff loves to sing happy birthday to people who are celebrating theirs!)
Little Vietnam
Thanks to the Eden Center in Falls Church, residents of Northern Virginia can stroll through the largest Vietnamese commercial center on the East Coast, home to more than a hundred shops and restaurants that specialize in all things Vietnamese. This area was featured on an episode of Anthony Bourdain: No Reservations, and hosts an annual Moon Festival and a Vietnamese New Year festival (known as Tet).
Bakeries, pho restaurants, and banh mi delis bring many different tastes of Vietnam. Restaurants like Rice Paper offer a classical approach to Vietnamese food, with such specialties as Banh Xeo (a crepe), Lau Mam (a hot pot with seafood), and Ca Kho To (caramelized fish).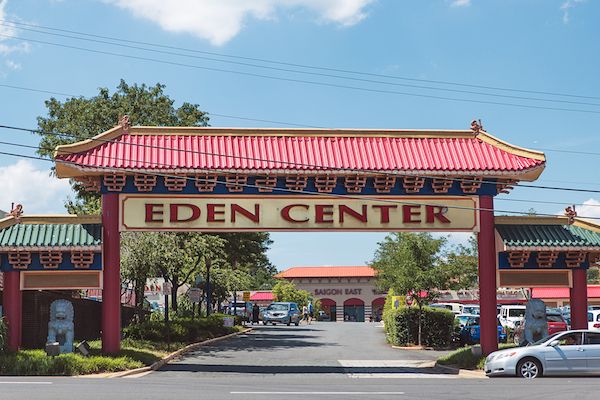 British Cuisine
In the town of Vienna, a surprising array of British cuisine has arrived, including a British pub and a place to get meat pasties, both places owned by chef Michael Burgess. The pub offers standard traditional fare, like fish and chips and steak and stout pie, along with beers and good old-fashioned gin. The Hawk and Griffin hosts special events like Formula 1 racing and premier league soccer–er, football.
Meanwhile, on Church Street, The Pure Pasty Co. has hot pasties and frozen pasties to take home for yourself to cook. Specials change regularly, giving residents and frequent customers a chance to try new dishes. They also offer a sausage roll and dessert pasties for those looking for a few other options.
Little Ethiopia
The Ethiopian embassy has stated that Washington D.C. is home to one of the largest populations of Ethiopians outside of their native country in Africa. Little Ethiopia, a neighborhood in the Shaw district, boasts some of the most authentic Ethiopian restaurants and shops. And since it can be a bit of a challenge to get to parts of Africa, it might be easier to jump onto I-95 and explore this little piece of the world without leaving the country.
Closer to home, however, are Ethiopian restaurants in Herndon like Enatye, which offer Ethiopian jerky, kitfo, gored gored, and derek tibs (lamb, typically). Meaza, a cafe, restaurant, and gourmet grocery store, offers many fresh stews and bread and an elevated eating experience.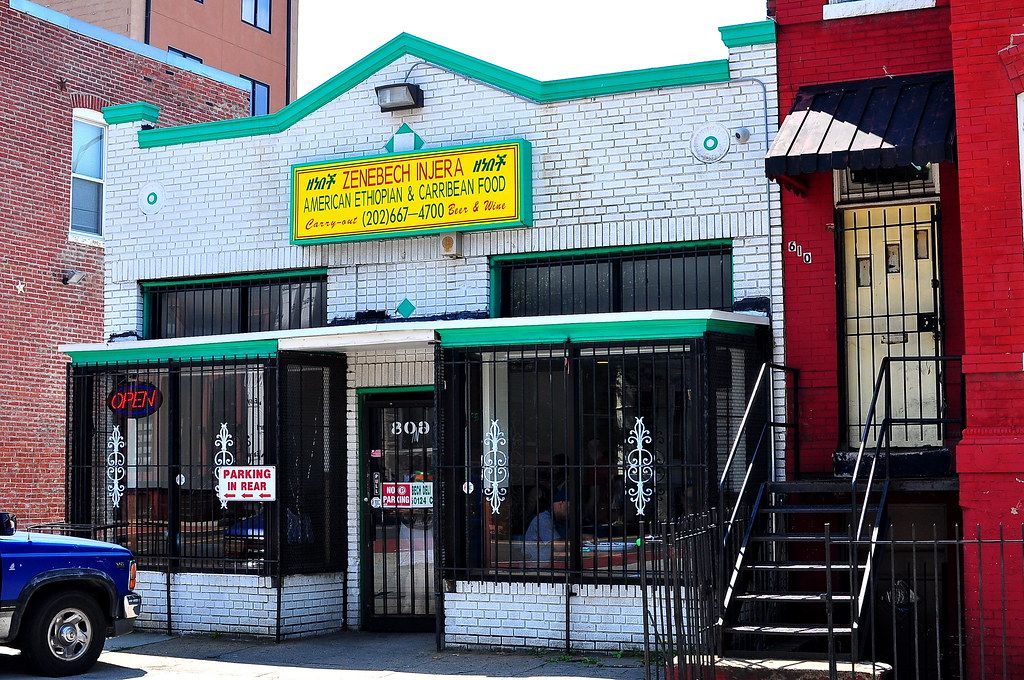 Around the World Cultural Festival
If you're looking for even more places to visit and experience, the Around the World Cultural Festival will take place in Alexandria at Oronoco Bay Park on August 27. This Festival includes food from fourteen different countries, including Italy, Indonesia, Laos, Lebanon, Mexico, and Peru.