The Best Places in Vienna, Virginia to Have Fun With Your Kids
As summer winds down and the outdoors isn't so unbearably hot anymore, the kids are probably pestering you for more activities. Fortunately, the Town of Vienna in Virginia has a wide selection of options for young children and families that won't leave the parents bored or overwhelmed. Most of these options are budget-friendly (and some are even free!) so don't break the budget as you search for activities to keep the little ones busy on the weekends.
Here are some of our favorite options for family-friendly fun around the Vienna area.
1. Once Upon a Dream

Located on Maple Avenue, this indoor family fun center functions as a party room, a play room, and even a virtual party package for parents concerned about COVID-19. Once Upon A Dream is a 3000 square foot center with a little cafe that allows kids to eat snacks like yogurt and string cheese.
If you're exhausted from chasing little ones all day, let them run free in the Open Play facility, where there are playhouses and craft zones. Birthday parties include fun packages like face paint and themes from popular children's movies.
In the COVID-19 era, Once Upon A Dream is hosting a Children's Dream Art Exhibition. The exhibition is showcasing art created by children between the ages of three and twelve. Entries are still open as of the time of publication.
Once Upon A Dream also offers child care for those who wish to leave their children in a safe place while they go out.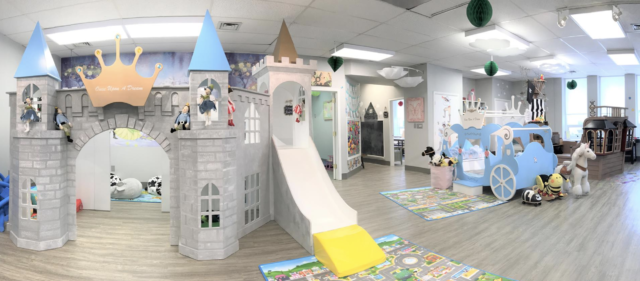 2. Roer's Zoofari

There's nothing quite like a petting zoo to keep antsy children occupied. Roer's Zoofari offers several hands-on options for kids to play with animals, including a bird house, a farm with the traditional sheep and goats, a reptile house, and a walking tour to view more exotic animals.
Located on Hunter Mill Road, Roer's Safari offers a safe option for families during COVID-19: the self-drive tour. After booking in advance, families can drive through and encounter bison, deer, llamas and more.
For the more adventurous child, feeding baby animals, including a giraffe, is available as an activity. The zoo boasts a vast collection of exotic and domestic animals, including an African crested porcupine, Asian water buffalo, cheetahs, zebras, kangaroos, and monkeys.
In the fall, the zoo hosts several fun events, including "Giraffe-toberfest" and "Boo at the Zoo." Even if it starts raining, small children can wait out the bad weather in the barn with the smaller animals.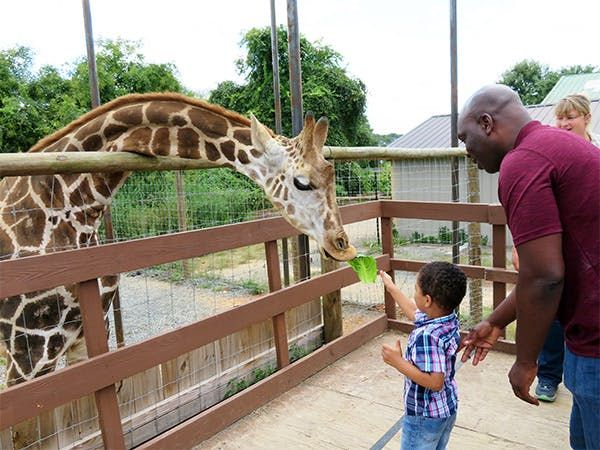 3. Parks




There are several parks and playgrounds around the Town of Vienna that are open for family-friendly fun. These parks include the Branch Road Tot Lot, which is located on Locust Street. The Tot Lot is meant for very young children between the ages of 2 and 5. Glyndon Park, located on Maple Avenue, is a much bigger park, with more amenities available like tennis courts, a basketball court, and restrooms and pavilions.

The best park in the town (at least, according to this blogger) is Meadow Lane Park. Located near Courthouse Road, this park has appropriate amounts of shade, tennis courts, swings, and a merry-go-round for the kids to play on.

If you have a four-legged friend coming with your family to play, consider the Vienna Dog Park. It's just down the street from Meadow Lane Park. Your family pet can play in the fenced area under the trees with other pups.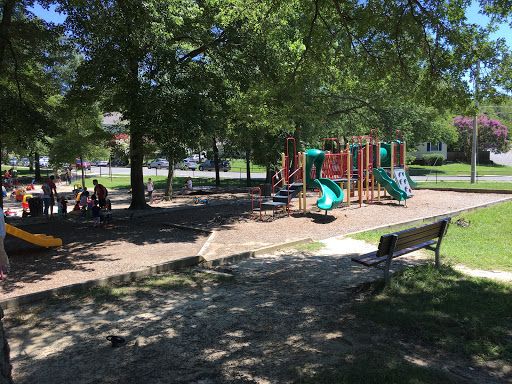 4. Watermine Family Swimmin' Hole




One of the best hidden gems in the area, the Watermine Family Swimmin' Hole is just behind Roer's Safari. Surrounded by the "lazy river" where one can float along, the park features Pete's Peak, Little Pete, and Prospectors Plummet, which are various waterslides.

For the younger children who might be afraid of waterslides and heights, a nice little Tenderfoot Pond has little sprinklers and a small slide. Boomtown offers a playground with many water features for the kids to play with, creating a mock battleground.

A water volleyball set up is also available if you're looking for something a little more structured. Take advantage of the park's reduced "Twilight Rates," cheaper prices after 5 p.m.