The Best Haunted Houses and Mazes in and around Vienna, VA
Halloween is a great time to indulge being scared of the supernatural and the real. If you live in Vienna, Virginia, you don't have to travel far in order to experience some of the best haunted houses and mazes in the area.
Worried about COVID-19? Direct your fear to ghosts and ghouls instead, because these places below have put preparations in place for tourists and ghost-hunters to wander about safely with limited exposure to others. Some of the tours below also offer virtual events for those who don't want to leave their homes.
1. Boo at the Zoo
The Roer's Zoofari is hosting its annual Boo at the Zoo as planned, which offers fun for smaller children who don't want to be scared or who don't do well with haunted houses. Local businesses sponsor tables and children can "trick or treat" at these tables as they walk around the zoo.
If you don't want the kids to leave the car, then fear not. Those on the self-driving safari received pre-packaged bags of candy as they tour the safari ride. Some of the other attractions include camel rides for the adventurous, a pumpkin patch, glitter tattoos, a photo booth, and a costume contest. These events are hosted over the next two weekends.
2. Shocktober
If you like haunted houses, you can't miss Shocktober, which was named one of the scariest haunted houses in the country. Because of COVID-19, the house is not open for business in person, but they allow you to purchase virtual tours online.
Shocktober is a fundraiser for a nonprofit organization, the Arc of Loudoun. The organization is meant to help children and adults with disabilities, as well as their families, to live normal, everyday lives in the best way possible.
In ordinary times, visitors would tour the 140-year-old Carlheim Manor as a group before reaching the basement lair. But now they can tour it from the safety of their own homes, alongside some local celebrities who are part of the virtual tour.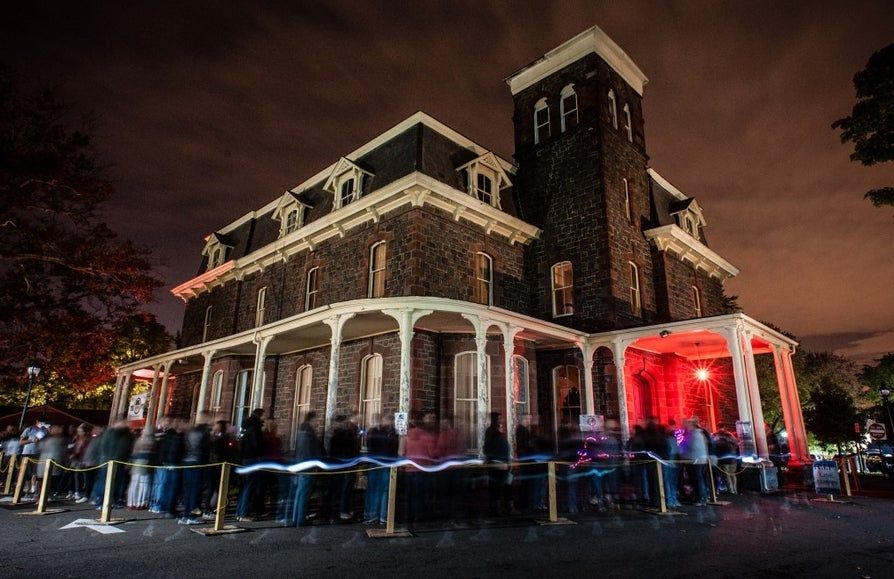 3. The Death Trail




In case 2020 wasn't scary enough for you, The Death Trail in Dumfries offers 30-40 minutes of horror to make the rest of the year seem simple by comparison. The proceeds go to support Montclair Tabernacle, which created the trail to allow visitors to come to some sort of understanding about eternity. At the end of the trail there is a discussion about the afterlife and religion.

The trail offers a virtual queue for on-site visitors in order to enforce social distancing rules due to the COVID-19 pandemic. Be prepared for a little bit of walking, as it is a trail, not a haunted house. However, the Death Trail is immensely popular, and locals say it is worth waiting in line for the experience.
4. Nightmare Alley Drive Thru Haunt




For those who crave being scared out of their mind but aren't interested in leaving their cars, Nightmare Alley offers something for you. This is the first haunted drive-through available in Northern Virginia, up in Lorton (a few miles away from Vienna).

While you may be asking yourself just how scary it could be sitting in your car to be scared, Workhouse Director of Performing Arts Joseph Wallen told WTOP, "We did have a couple of folks say, 'I don't know how scary this is going to be because if I'm in my car, nobody can really touch me or sneak up on me.' But on the other hand, you can't run away either. You're trapped in the car."

Thirteen scary scenes meet travelers as they drive through the woods around the Lorton Workhouse. At the end, if you're hungry, food trucks are available in the parking lot for refreshments.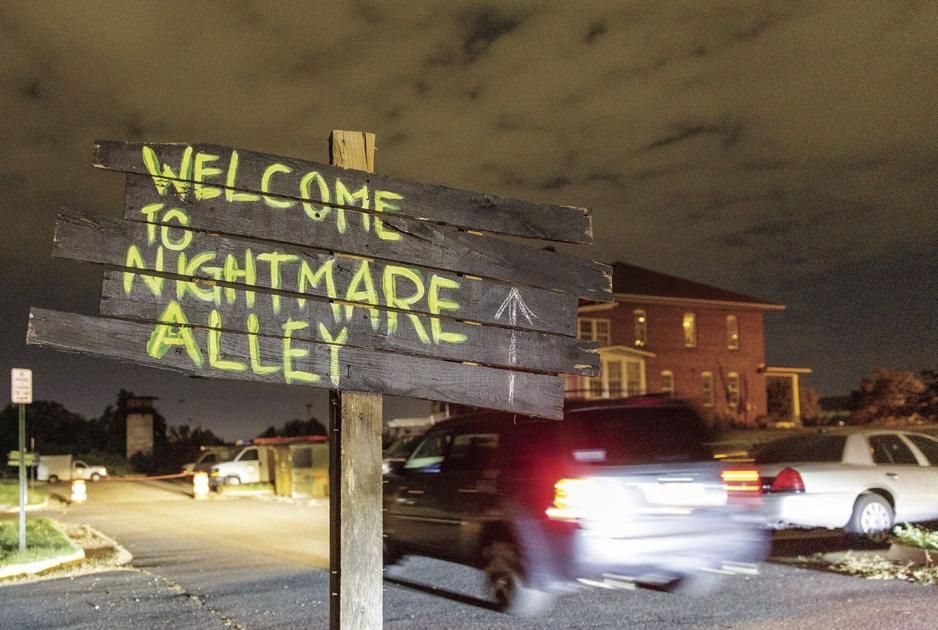 5. Grief and Ghosts Tour
Virginia is home to many historic buildings and sites. The city of Alexandria, some miles away from Vienna, is one of those older cities that has much to offer in terms of historic and haunted folklore. We recommend you check it out, especially on the Grief and Ghosts Tours.
The Lee-Fendall House, an American history museum and garden, offers an evening tour that goes through traditional Victorian mourning practices. The tour also describes what seances would have been like in the 19th century. Tragic deaths and occurrences that might be supernatural are also recounted.