The Best Apple Cider Donuts in Virginia
It's that wonderful time of year again, Virginia! The crispness of fall in the air, the smell of a crackling fire, and the taste of all of our favorite seasonal meals. That includes, of course, the famous apple cider donuts that grace our presence this time of year. Made from local apples and fried to perfection, these doughy treats represent everything we love about fall in Virginia: the bounty of locally-grown produce, the recipes handed down from generation to generation, and the sweetness of living in the Old Dominion.
Credit: onlyinyourstate.com
1. Mackintosh Fruit Farm
Our apple cider donut list in Virginia begins at Mackintosh Fruit Farm, a family-run farm nestled in Clarke County. Visitors can stop by on select days of the week for pick-your-own fruit or visit the kitchen for homemade soups, meals, and of course, a dozen delicious donuts. Learn more about hours and availability by visiting the Mackintosh Fruit Farm website.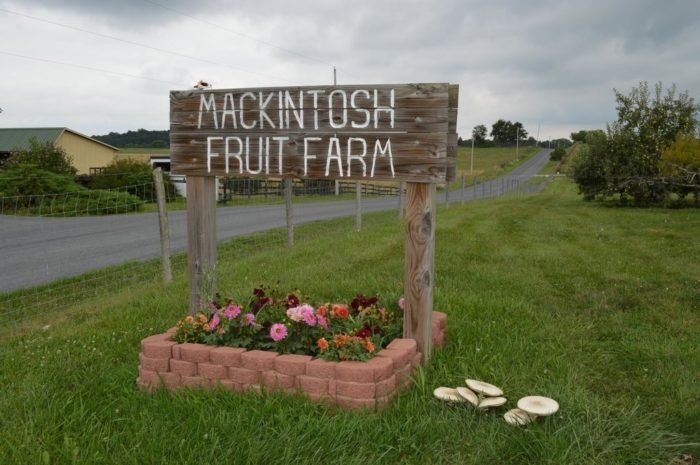 2

. Cox Farms




The Cox Farm Fall Festival has been canceled this year; however, you can still drop by for a drive-through hayride or a visit to the market. The specialties here are homemade kettle corn and apple cider donuts. You can learn more about what's going on at Cox Farms this season by visiting the official website.
3. The Apple House
We couldn't think of a more perfect name for this charming destination in Linden, Virginia. The Apple House has been making their famous apple cider donuts for generations, and if you've never tried some, this is your year! For more information, be sure to visit the official Apple House website.
4. Carter Mountain Orchard




Carter Mountain Orchard is perhaps the most famous fall destination on this list. Keep in mind that you'll want to check availability before planning your visit to this beloved apple-picking destination. In addition to mouthwatering donuts, the farm market also offers all kinds of apple-related treats and different varieties of cider.
5. Chiles Peach Orchard
The next stop on our apple cider donut trail in Virginia is Chiles Peach Orchard. Don't be fooled by its name; this family-friendly farm serves all kinds of fruits and not just peaches. (Although if you can visit during the summer, you'll love tasting their special peach varieties!) This year, the farm is offering ticketed entry and to-go ordering if you'd like to plan ahead. For more information, be sure to visit the official Chiles Peach Orchard website.
6. Mama Crockett's Cider Donuts
Mama Crockett's Cider Donuts are something of a legend here in Virginia, and the moment you taste one, you'll understand why. Mama Crockett's sources their apples locally, which means the donuts are made with authentic apple cider. And don't forget to order some coffee to go alongside the donuts! Curious to learn more? Be sure to visit Mama Crockett's Cider Donuts website for more information.
7. Blue Ridge Cider Donuts at the Staunton Farmers' Market
Last, but certainly not least, Blue Ridge Cider Donuts is a must-try apple cider donut experience in Virginia. You can find their delicious offerings at the Staunton Farmers' Market. It's the perfect treat to enjoy while browsing some of the other incredible local produce and goods at this outdoor market. Learn more about Blue Ridge Cider Donuts by visiting their Facebook Page.