Celebrate Taco Tuesday--or Wednesday, or Thursday, or Friday--with These Local Tacos
Tacos are the best summer food. Fresh vegetables, bright tomatoes, sharp cilantro, and jalapeno peppers make for incredible and refreshing bites–whether you prefer a crisp corn shell or a soft flour shell. Local tacos are always the best in Vienna and the surrounding areas. Take a box of them home to munch on for the next three days, or have them as a buffer to a flight of frozen margaritas. Explore fish tacos, steak tacos, and new kinds of tacos on your summer break or staycation. A trip to flavortown is cheaper than a flight to Mexico.
Anita's
Anita's has long been a traditional stop in Northern Virginia for decades. From breakfast to lunch to dinner, nothing beats a taco salad with a large glass of sangria to go with it. But Anita's is also uniquely a product of Vienna, because the founder opened the first location there. Named one of the best restaurants in Northern Virginia, Anita's specializes in breakfast with chorizo, shredded beef, and breakfast burritos. Satisfy your craving or impress a first date with these one-of-a-kind meals.
Taco Bamba Taqueria
If you need a break after sitting in rush hour traffic on Maple Avenue, take a detour to Taco Bamba Taqueria to wait out the worst of the traffic with a margarita and some tasty tacos. Every menu is different, and the Vienna location has fries, tacos with beef tongue and birria, super tortas, a Bob Ross veggie torta, a squash taco, and a breakfast sope. Named one of the best tacos in DC by the Washington Post and beloved by hundreds of locals, these tacos are fantastic. The Post tried the La Poutina, a taco with french fries and gravy. But you don't have to.
"Before you do anything super-special, you got to be prepared to look foolish," said founder Victor Albisu. Perhaps a pineapple margarita will help you prepare better.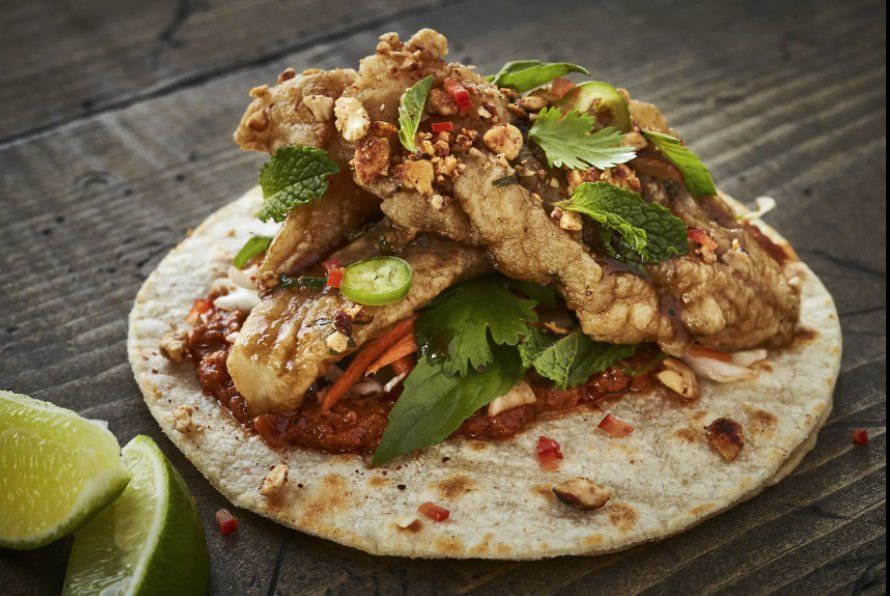 District Taco
Located in Dunn Loring on Avenir place, District Taco is a wildly popular Yucatan taco chain that has recently celebrated selling its 10 millionth taco! "We just knew we wanted to share some good food and a different Mexican flavor with others," said CEO Osiris Hoil.
The Mexican native shared his story on NPR a few years ago, saying, "All these recipes are from my mom. The taco stand was a school for me. When I was making pollo asado, I saw a lot of people was coming. When I was making mole, nobody knew about it. So I was like, man, maybe I should make more pollo asado, you know, or carne asada, those kind of things, like, where Americans know about it."
Rango's TexMex and Grill
If you're looking for an equally wide variety of margaritas and cocktails, check out Rango's TexMex and Grill on Gallow's Road. For quick and easy orders to bring home to a large party in your backyard, you can't go wrong with a 20 enchilada pack or a 30 taco pack. Mexican coffee and Spanish coffee give you the pick-me-up you need to add a sopapilla or a flan after your large meal of tacos, enchiladas, and ropa vieja.
Taco Zocalo
Reston has many gems located in the town center and around the area. One of those is Taco Zocalo, a place with chimichangas, birria tacos, and beer. If you're looking for a simple, local answer to Chipotle, this is the place. Local reviewers have noted that it also has halal food. This classic street-food-style restaurant started as a food truck and has since opened a handful of locations in Northern Virginia.
Taqueria Picoso
If you have to head out to Alexandria for a business meeting, a date, or a party, stop at the Taqueria Picoso afterward to unwind with some of the best tacos in the area. Horchata, al pastor tacos that incorporate Lebanese twists in with traditional Mexican ingredients, and crab tostadas are just some of the indulgences on tap here. If you want a different take on Mexican food, try the Sonoran hotdog–a hotdog wrapped in bacon, topped with frijoles and pickled onions, and garnished with mustard and mayonnaise.