Best Scenic Drives in Northern Virginia
Scenic routes are always the best option for family members of all ages. Northern Virginia is more than just historic landmarks and bustling cities. It's a haven of beautiful roads that offer travelers captivating views and moments of peace. Imagine driving down a road where each turn reveals a new breathtaking view. Sometimes, it's the blue expanse of the Shenandoah Valley, while at other times, it's charming towns nestled among green hills. And with every season, these scenes take on a fresh, enchanting look.
From the vivid colors of fall to the serene white snow of winter, there's always something special to see. These drives are perfect for locals wanting a break from their routine and visitors keen on experiencing Virginia's natural beauty. Furthermore, you'll find unique little shops, wineries, or places to take a picture of to post on Instagram without leaving the state. Get ready for a little fall vacation with some of the best scenic drives in the area.
Great Falls
Great Falls in Virginia is one of the best places to drive if you love nature. One of the main attractions is the Great Falls Park. Here, the Potomac River rushes over big rocks, creating amazing waterfalls. It's a great place to stop, listen to the water, and enjoy the view.
The roads in Great Falls are beautiful, especially during the fall season. Trees change to bright colors like red, orange, and yellow. This makes the drive colorful and relaxing. Along the way, there are nice neighborhoods and good spots to eat.
For those who want a quiet drive or a day out walking in nature, Great Falls is the place to go. It shows off some of the best parts of Northern Virginia, and it's a favorite for many locals and visitors.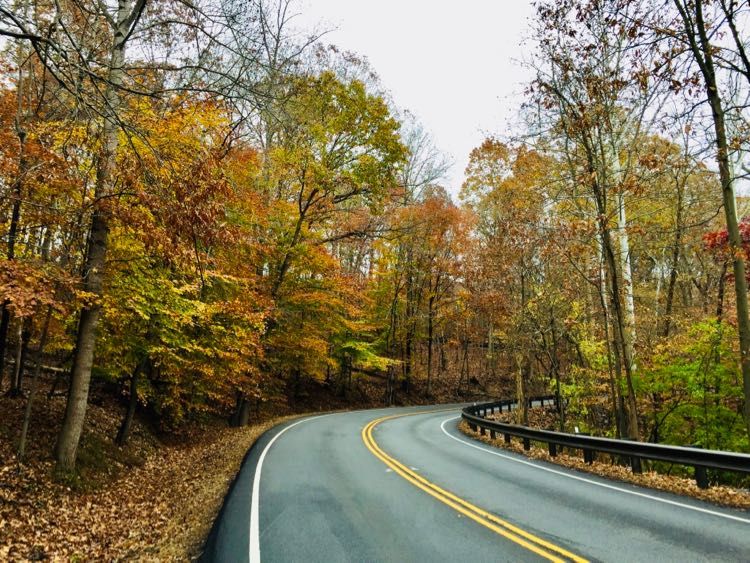 Hunter Mill Road
Vienna and Oakton have some of the best untouched scenery alongside the winding, narrow roads. Drive through old neighborhoods and enjoy the decorations put out for the year, or head over to the Meadowlark Botanical Gardens to take in some native foliage and horticulture.
Along the roads, you'll encounter lush green canopies, small bubbling streams, and open fields that change character with the seasons. In spring, blossoms add a splash of color, while autumn cloaks the landscape in warm, fiery hues.
Local cafes and boutiques in the area provide perfect pit stops. Here, you can savor a hot drink, enjoy a homemade pastry, or pick up unique crafts, making your scenic drive a visual treat and a delightful experience for all your senses.
Skyline Drive
Skyline Drive is a road-tripper's dream come true. Stretching over 100 miles through Shenandoah National Park, this scenic route offers an unbeatable view of Virginia's Blue Ridge Mountains. Every curve and bend presents a new, breathtaking panorama, making it hard to resist stopping at the numerous overlooks.
In the fall, the drive transforms into a vibrant display of oranges, reds, and yellows as the trees change colors. Come spring, wildflowers bloom, adding pops of color against the lush green backdrop. Wildlife enthusiasts will be thrilled, too, as it's common to spot deer, black bears, and various birds.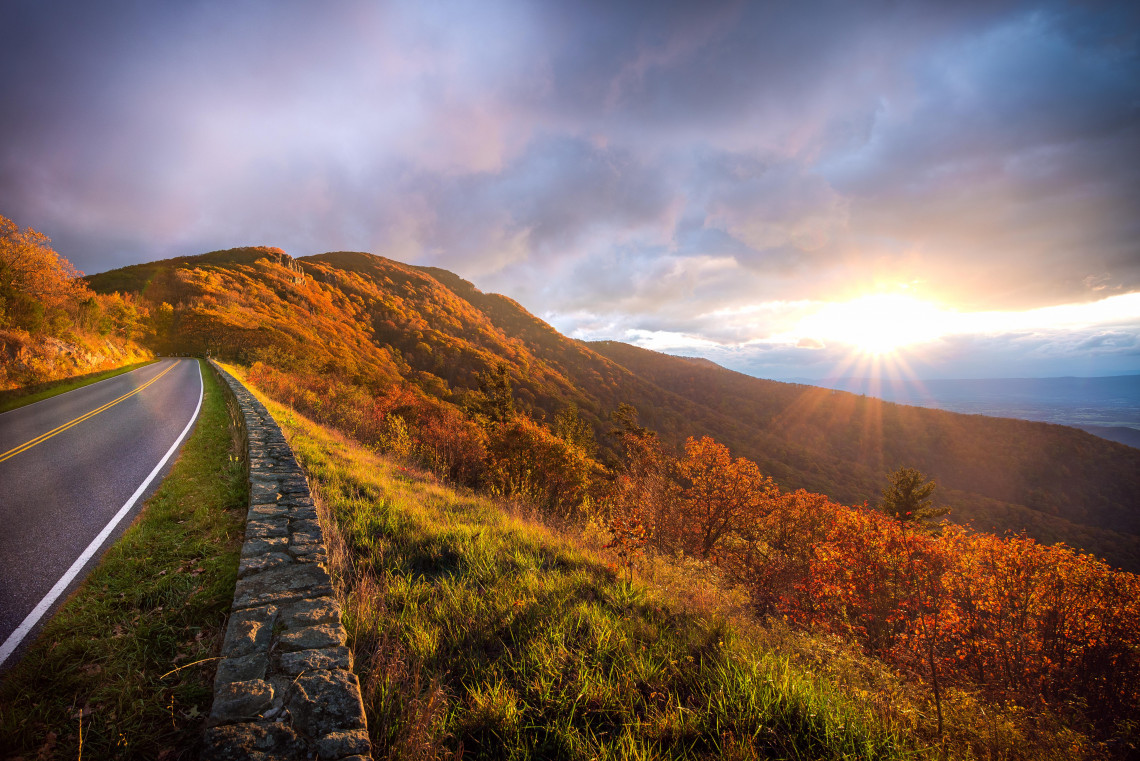 Little River Turnpike
If you want to see cows, donkeys, or horses (or even horse shows), the Little River Turnpike route to Aldie and Middleburg showcases large fields, wineries, farms, and charming village scenes. As you drive, the busy city sounds disappear, and you'll see open land and farms. This route is famous for animals like cows, donkeys, and horses.
A leisurely drive can lead you to local dairies where fresh cheeses and milk products are sold, offering a distinct and pure taste. The wineries along this route are places to savor exquisite wines and offer captivating views of vineyards stretching out like green quilts. These establishments often host wine-tasting events, making it an ideal stop for those eager to experience the local flavors.