Find the Perfect Valentine's Gift in Vienna, Virginia
Valentine's Day is fast upon us, and if you haven't picked up a gift for your spouse or partner, or if you're looking for something unique to give to someone special to you, there's no better place to look than the shops and offerings in the town of Vienna, Virginia. The historic area has something to give everyone, whether it's your mom, your kids, your partner, or your dog. From traditional flowers and chocolates to a full fancy dinner to wine and dine the one you love, go local this year to impress the special people in your life.
If you don't want to do something for someone on Valentine's Day or feel pressured, treat yourself instead. After a long time battling a pandemic, we all deserve to take care of ourselves and to make ourselves feel special. Local places and shops in Vienna have a little something for you to enjoy too.
Flowers are the universal Valentine's Day gift, perfect for your spouse, you, your mom, your teacher, or your next-door neighbor. Pick up a bouquet yourself, at their shop on Maple Avenue, or have a beautiful arrangement delivered to the home of someone you love to make them feel special. There's even a special "Vienna's Botanical Beauty" arrangement, with white and green hydrangea. If you prefer something a little more unique, try their natural amethyst vastu tree, with purple gemstones, for a truly special look that will make the recipient sparkle.
Vienna Florist & Gifts is family-owned and operated since 2002. They deliver to most places in the surrounding area and also offer little boxes of chocolate and stuffed teddy bears as part of some of their packages.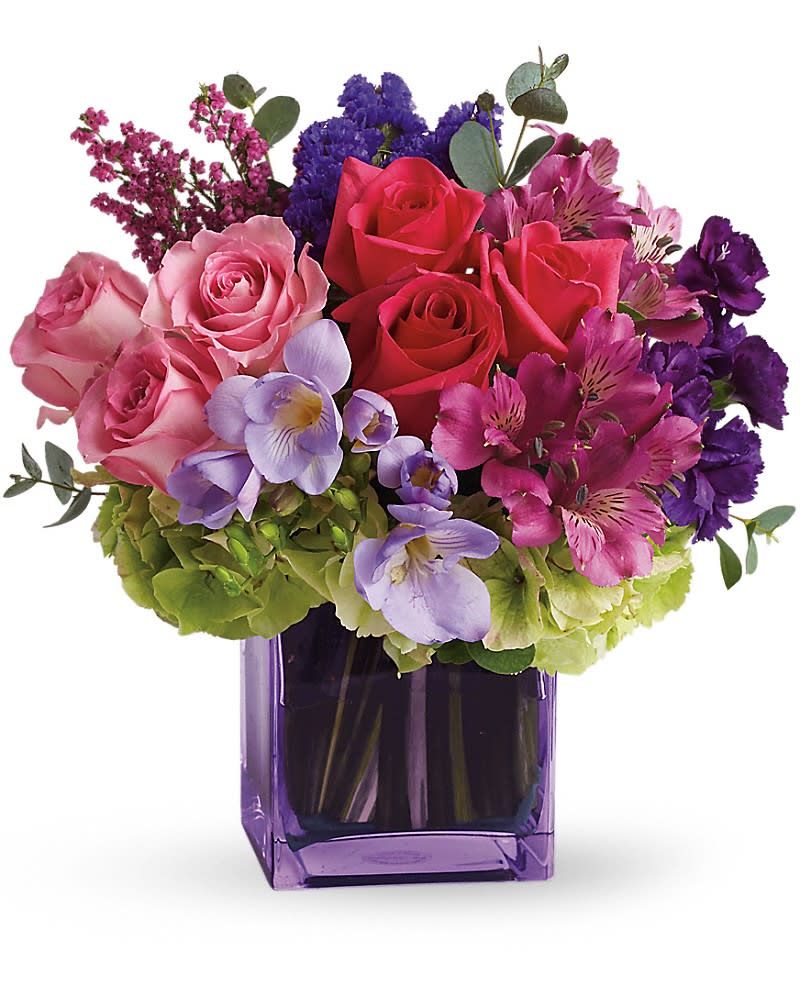 Local hometown chocolates like Cocoa Vienna can help you say "I love you" to your special someone, or to yourself. Located on Church Street, you can find a wide variety of homemade treats, like a chocolate teddy bear, or cheeky prisoner of love handcuffs. Fresh chocolate-dipped strawberries and personalized gift boxes sweeten the deal as well. If you're looking for something for yourself, hand-dipped homemade truffles and ganache make a perfect snack or dessert. Our favorite flavor is the Champagne Ganache, infused with champagne and dipped in milk chocolate.
Dinner is one of the best ways to show someone that they are special to you. Vienna has many restaurants and culinary experiences, but one of the most unique ones can be found at Zenola, a modern Lebanese restaurant found on Branch Street. From roasted eggplant to fresh pita bread, kabobs, roasted vegetables, and Spanish octopus, treat yourself to a rainbow of flavors and tastes, paired with the perfect cocktail on the side.
Founder and executive chef Samer Zeitoun loves blending cultures and tastes. "Even if I cook Lebanese food, I put my own touch on it. It's the same with chefs in Lebanon," he told the Northern Virginia Mag.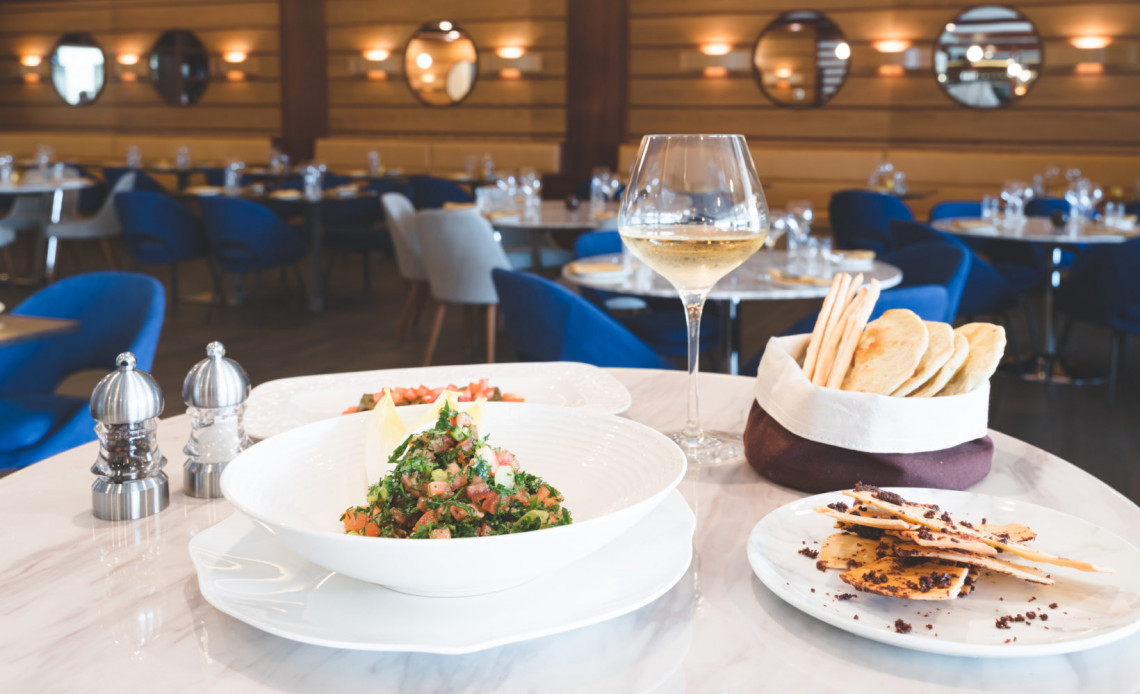 Not everyone likes the traditional Valentine's Day gifts of flowers and chocolate. If your partner is more whimsical or has different interests, get them something outside of the box from Because Science, located on Avenir Place. From medical representations of the human heart for the biologically inclined to robots for the technologically inclined, you'll be able to find something for the person in your life who might be hard to please with traditional gifts.
This store serves a greater purpose as well, making your purchases responsible. "Because Science also aims to amplify the stories of BIPOC, women-identifying, and LGBT+ scientists and science enthusiasts so that people who want to pursue science can feel seen and supported," states the website.
For a fun, interactive, and inspiring date night, try a culinary class, like this one at the Culinaria Cooking School on Pleasant Street. Two chefs will show you to make a memorable Valentine's Day experience, showing you how to make Irish Brown Soda Bread, Fillet of Beef, and Puff Pastry Triangles, as well as pairings with wines.
If you can't head out for whatever reason, buy a gift certificate and make a date to attend a class with your special someone. The Culinaria Cooking School offers many different classes and many different formats of class, including virtual, in person, and on many different days and times.