Celebrating Mother's Day in the Town of Vienna
As Mother's Day approaches, many of us scramble to find the perfect gift or activity to show our appreciation for the special woman in our lives. While flowers and chocolates are always nice, isn't Mom worth extra thought? If you're in the Northern Virginia area, specifically Vienna, you're in luck! Plenty of unique and creative ideas exist for things to do, gifts to give, and food to indulge in.
For starters, why not plan a fun and different activity with Mom? Vienna offers a variety of options, such as a day at Wolf Trap National Park for the Performing Arts or a pottery painting session at Kiln & Custard. And when it comes to gifts, think outside the box. Vienna has many local boutiques and shops offering handmade and personalized items, such as a little something from Beekman Place Antiques.
Pear Tree Cottage
Nothing says Mom like the smell and feel of home. Pear Tree Cottage offers unique home decor ideas, vintage furniture, and whimsical artwork to help celebrate the special touches that your mom puts in your home. From shabby chic to bohemian style, there's always something for even the pickiest of moms here.
These types of gifts are perfect for decorating home offices, that empty bedroom Mom doesn't know what to do with anymore, or the kitchen. And chances are, your mom doesn't have any of these one-of-a-kind pieces already. Pop in to this shop on Maple Avenue to see if something catches your eye.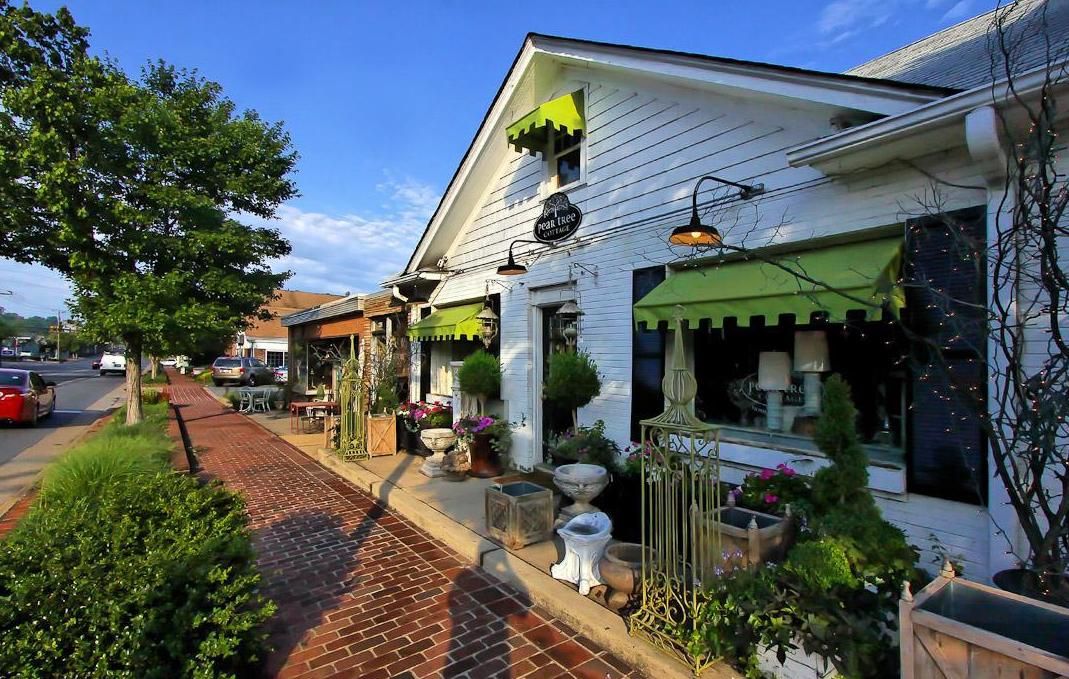 Brunch at Bazin's
May comes with beautiful weather and sparkling blue skies, so why not regain your status as Mom's favorite and walk her to Bazin's on Church street for a very special brunch? From delicious sweets like Krispy Kreme bread pudding with cappuccino sauce and short rib empanadas with salsa fresca, your mom can enjoy your conversation and company while she gets a better version of breakfast in bed.
Even if you don't get there in time for brunch, this restaurant, a Vienna staple, offers many fantastic choices for dinner, including flatbreads, Chilean sea bass, mushroom risotto–all the foods you were too picky to eat as a kid but perfect as a treat for mom now that you're all grown up!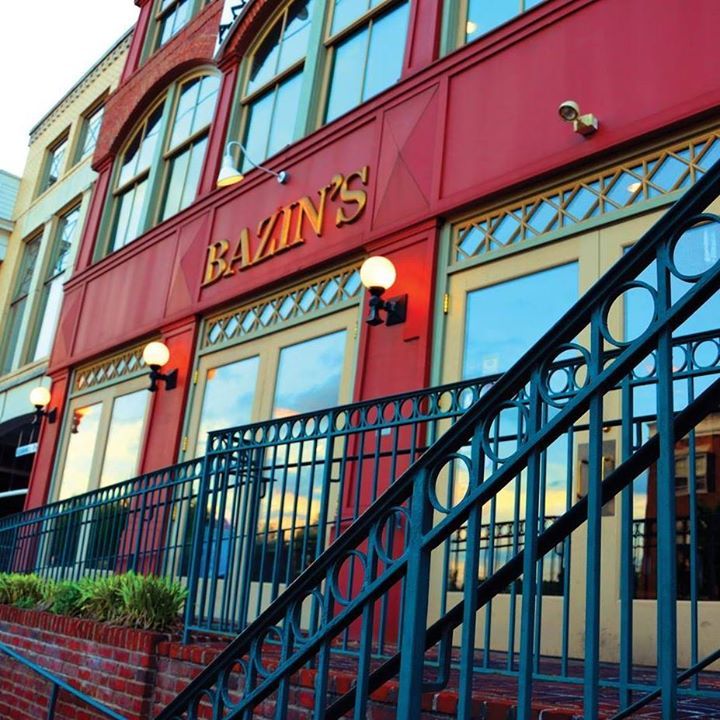 The Vienna Music Exchange
Do you have a cool mom? Are you searching for a unique Mother's Day gift that will make your special day even more memorable? Look no further than the Vienna Music Exchange. This hidden gem on Church Street is the perfect place to find specific albums, collectibles, t-shirts, and books that cater to your music preferences.
The Vienna Music Exchange is only open between 12-5 pm on Thursdays, Fridays, Saturdays, and Sundays, so plan your visit accordingly. Get ready to explore the best selection of music-related merchandise in the area and find the perfect Mother's Day gift that will make this year's celebration one to remember.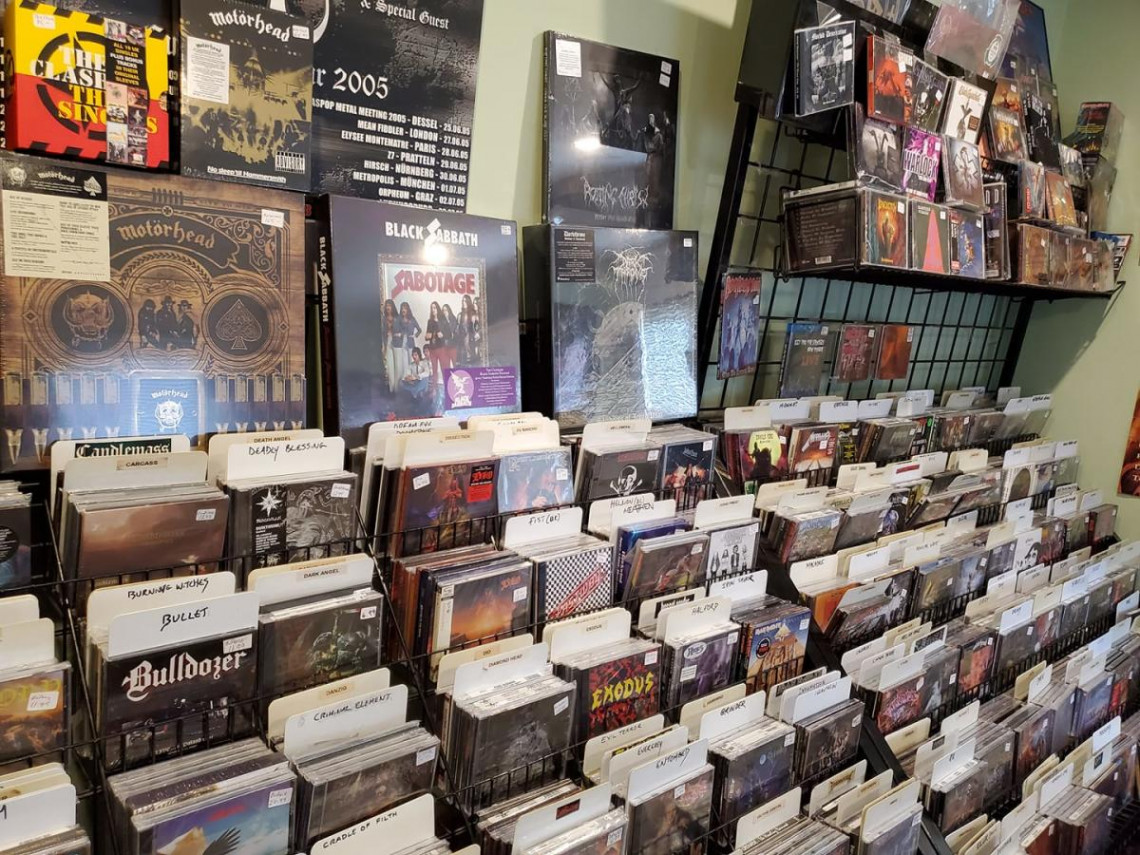 The Vienna Farmer's Market
Shower your mom with the freshest ingredients grown locally by stocking up for her at the Vienna Farmer's Market on Cherry Street. Open every Sunday morning, this farmer's market run by the Optimist Club of Greater Vienna offers a fantastic experience–one Mom won't want to miss. Check out coffee and tea from Caffe Amouri, fresh charcuterie board supplies from the Fermented Pig, Mama's Donut Bites, and fresh produce from Westmoreland Produce.
If you want, get your blood pressure checked at the Vienna EMT tent together, a great way to tell Mom you really care. From gluten free baked goods to tasty ready-to-eat treats, Mom will love this kind of outing and so will you.