Get Away This Weekend with a Local Virginia Vacation!
Northern Virginia boasts warm weather, gorgeous greenery, and historic locations all throughout the area. It's one of the reasons why so many people move here to live. If you can't commit this summer to a long vacation, take a weekend trip to a perfect location that's only miles away from home and save on some gas money. Pack a cooler and a change of clothes and trek out to one of these refreshing spots and enjoy critically acclaimed meals and natural, sweeping views to soothe your soul and give you a much-needed break from your daily life.
The Town of Vienna is a beautiful location with incredible spots, shopping centers, and sites, but once in a while, you'll need to experience the other areas of Virginia for yourself.
The Inn at Little Washington
The Inn at Little Washington is the only three-star Michelin restaurant in the northern Virginia area. With 23 guest rooms and suites available, we recommend booking far in advance to experience this luxurious little gem tucked away in the Blue Ridge mountains. Just 55 miles away from the center of Vienna, this Instagrammable destination features charming decor, a rural countryside atmosphere, and two separate menus at their acclaimed restaurant–the gastronaut's menu and the good earth menu.
Feast on incredible meals and a wine list that has won awards for 26 years. Some of their food has been grown on the property by their farmers in residence who work in the gardens. Near Shenandoah National Park, you can spend the day hiking, driving, or just enjoying the breathtaking mountain scenery and the blossoming trees and plants in the surrounding area before tucking into a gourmet experience at the Inn.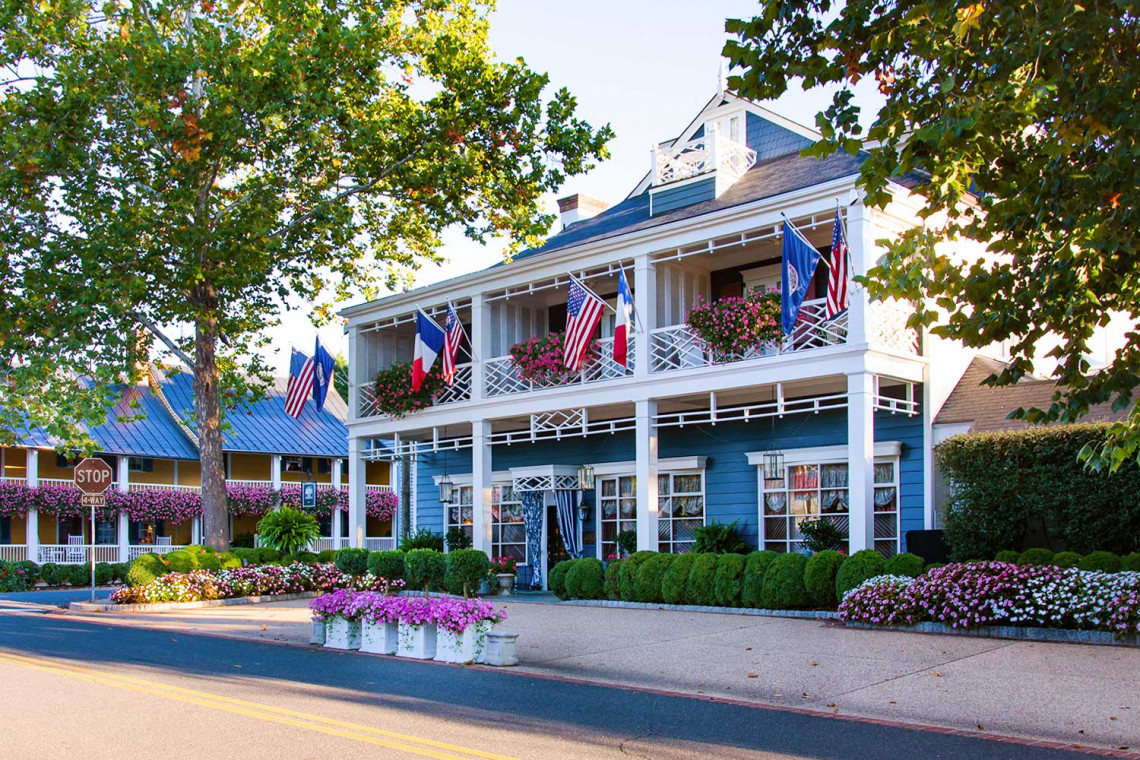 Exploring Old Town Alexandria
For a walking excursion or even just a day trip on a lazy Saturday afternoon, Old Town Alexandria is hard to beat. Just 20 miles away from the town of Vienna, this location boasts independent hotels and inns, unique restaurants, and historic architecture that's easy to explore and easy to enjoy, even if you are on a budget. With views of the Potomac as it was meant to be seen, major art museums, and tiny landmarks like the Spite House, there's a little something for everyone here. Book a stay at the Alexandrian or the Hotel Indigo for the night to be close to all the action and to get a look at the waters of the Potomac.
Make sure to get there early to see one of the oldest farmer's markets in the U.S. that has been going on for more than 260 years in front of City Hall on Saturday morning. If you don't make it in time, then check out the hundreds of boutiques on King Street or Captain's Row. Don't forget to try the local seafood.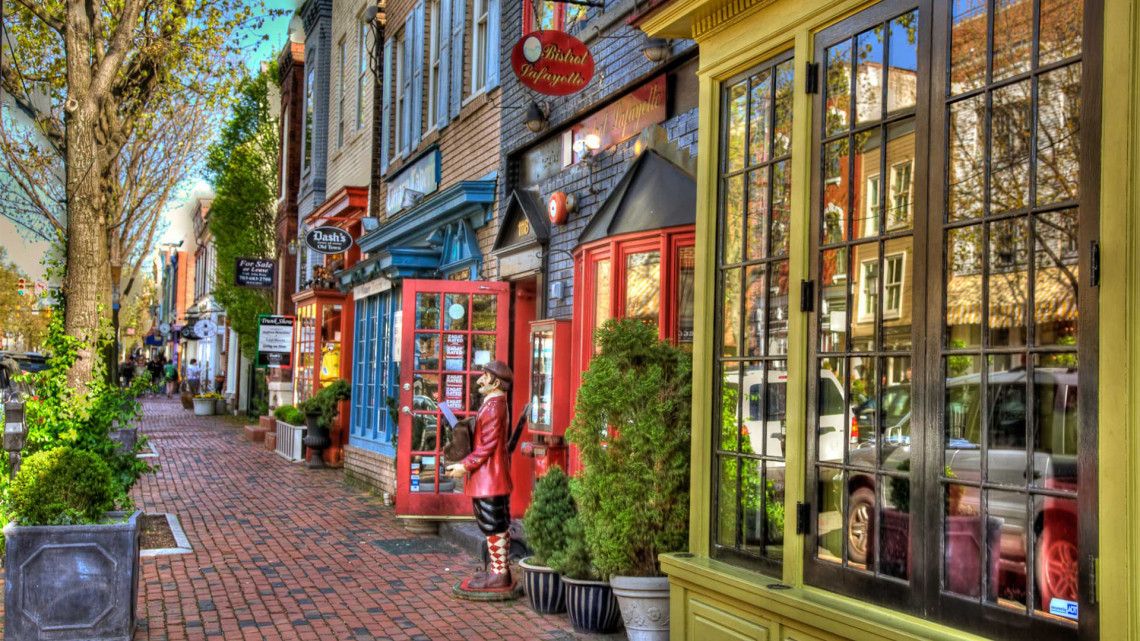 Chincoteague and Assateague
If you have a little more time on your hands, or want to experience something completely different, drive 190 miles to the islands of Chincoteague and Assateague, located just off the coast of Virginia where the border meets Maryland. For those that grew up reading the classic childhood story, Misty of Chincoteague, you can feel as if you stepped back into that book to see the wild ponies that populate the islands.
There are camping sites for the adventurous and bed and breakfasts for those who prefer a stable four walls and a bed. Local seafood like breaded oysters and laid back BBQ huts (with outdoor ring toss sets) make this a very low-key, inexpensive trip. In July, the annual pony swim takes place as firemen round up ponies to thin the wild herds. Some of these ponies get sold while others return to the island, depending on their health and disposition. If you want to go on a cruise, try out the local pontoon boats to see these ponies, along with bald eagles and the occasional dolphin circling the island.
For the kids, a Chincoteague pony center offers pony rides on tame descendants of wild horses. Another quirky expedition can involve visiting the decoy shop that has thousands of hunting decoys carved by locals from the area.