Stand Out This Halloween With These Local Treats
Whether you're hosting a party or giving out unique treats to trick-or-treaters, nothing says care and fun like a local treat from a candy shop or a bakery. Delving deeper into the heart of our community, we've discovered treasures that are mouth-wateringly delicious and embody the spirit of our local artisans. Beyond the typical store-bought candies, there exists a realm of unique, homegrown delights that promise to elevate your Halloween celebrations.
If you're willing to go the extra mile to serve up deliciousness this Halloween, then check out these local spots for a special treat for yourself, your guests, or trick-or-treaters.
Coco Vienna
Cocoa Vienna can be a Halloween haven for chocolate enthusiasts on Church Street. At its helm, chocolatiers Sam Aboulhosn and Staci Meruvia weave a wickedly enchanting spell with their chocolate concoctions. This Halloween, bid adieu to the mundane and welcome a ghoulish twist on beloved classics.
Think dark truffles reminiscent of a witch's brew, champagne ganache that sparkles under the moonlight, or chocolate-covered fruits and nuts that awaken the spirits. Their pecan date balls? They're said to be the favorite of the local specters!
But the haunted delights don't end there. Succumb to the siren call of chocolate-drenched Oreos, bewitched to perfection. Let the chocolate-covered pretzels twist their way into your Halloween feast. And for the daring souls, the espresso beans, nonpareils, gummi bears, and haunted cookie dough promise a ride into the night you won't soon forget.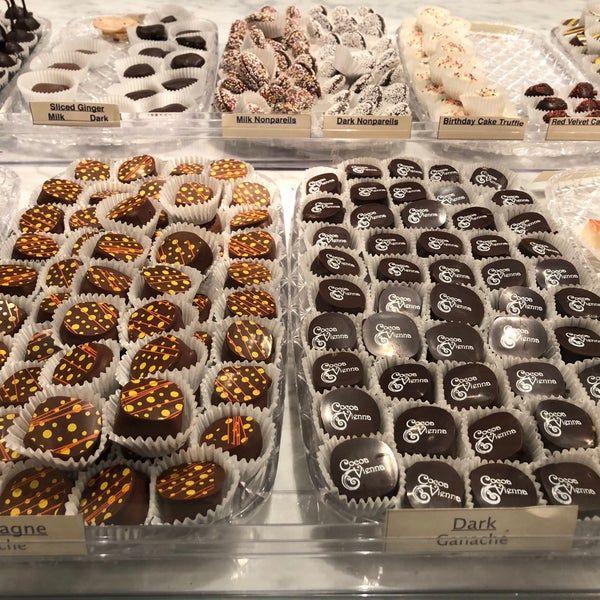 The Italian Gourmet
European chocolate and cookies tend to focus more on flavor and less on sweetness. If you want to stand out, stock up on Italian sweets and tastes you can't find anywhere else. Particularly, Italian sweets encapsulate centuries of culinary mastery, and this Halloween, The Italian Gourmet brings these delicacies right to your doorstep.
Every treat is an ambassador of Italy's diverse regions and distinct tastes. Imagine savoring a hazelnut chocolate that recalls Piedmont's lush landscapes or a rich, almond-laden biscotti that transports you to a café overlooking the canals of Venice. This Halloween, elevate your treats by blending tradition with novelty. Dive into the aromatic world of Italian sweets and surprise your guests with hauntingly familiar and intriguingly foreign flavors.
MidnighTreats
Giant cookies are like the best treasure found on Halloween. Thick, chunky cookies from local bakery MidnighTreats in Vienna offer the following temptations, available all year round. Consistency is great, but in the realm of sweets, a little variety can add a delightful surprise to every visit. Rotating frequently to capture the essence of the seasons, their current selection is a testament to both timeless favorites and timely innovations.
"They're pretty unique, and we do a lot less sugar than most places, and I think it makes the flavor pop more," owner Johnny Nguyen said. "Some have even said I wouldn't have tried it beforehand, but I think it's going to be a unique and different cookie experience than most."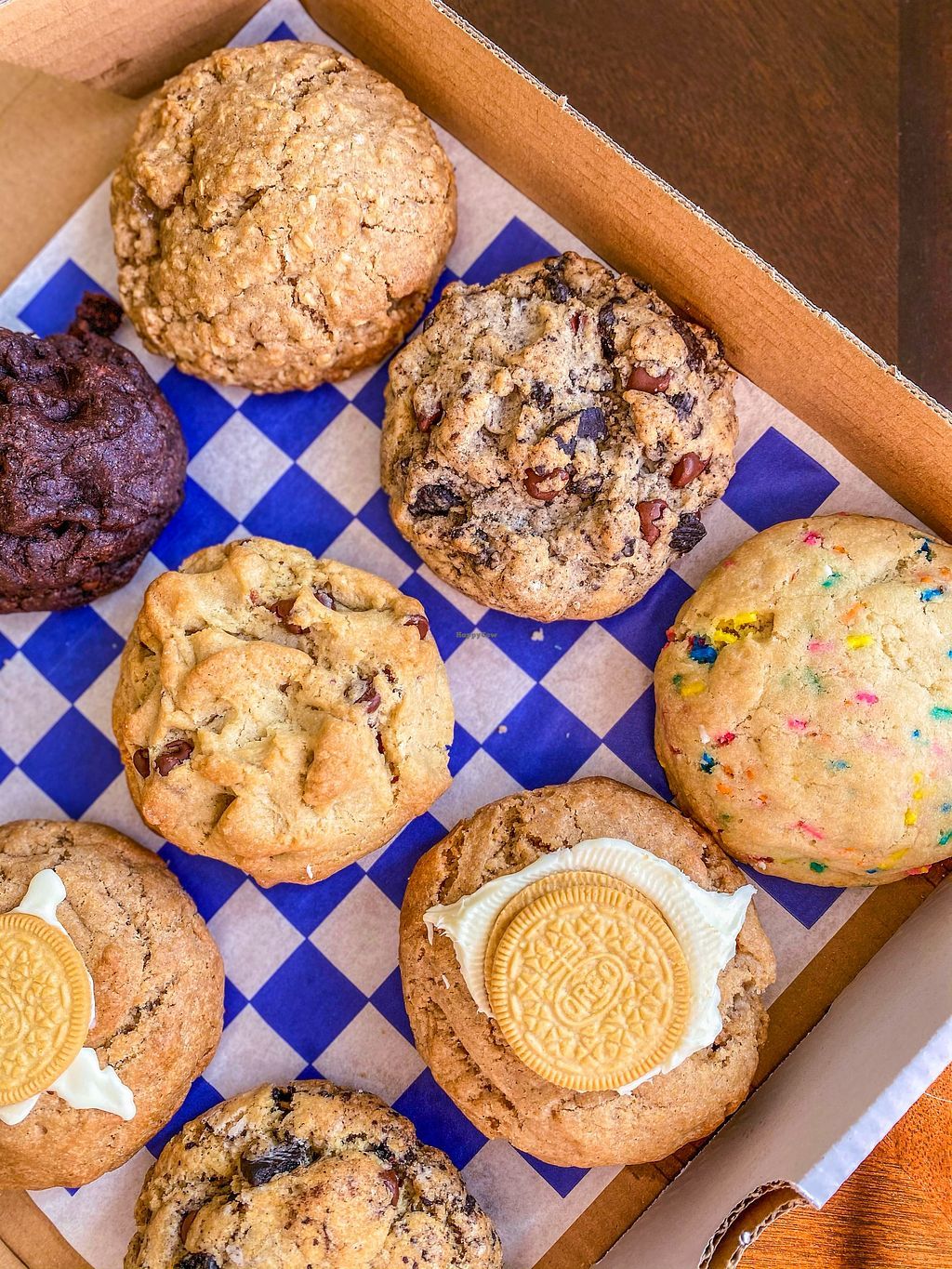 Vienna Farmer's Market
The Vienna Farmer's Market wraps up on October 28, just in time for you to collect the small items and sweet treats you need to stand out this year. Check out the Turkish pastries and sweets from MyCravingz, the homemade donuts, or the crafty items on display. If you're looking for a way to support your community and shop local, you can't go any further than the local market, where home businesses bring their best.