Find the Best Barbecue in NOVA
Northern Virginia is a different sort of place. It's not quite the North, and while it is south of the Mason Dixon line, it's not quite the South either. Fortunately, it positions itself quite well when it comes to the cultural differences, marrying North and Southern styles together in restaurants and farmer's markets. Because of its unique location near the nation's capital, a vast diaspora of cultures and tastes also come together to affect a unique aspect of American cuisine: barbecue.
If you're open to influences of all kinds and languages, NOVA barbecue can't be beat. From the delicious Korean BBQ in Annandale to giant stuffed potatoes in an unexpected spot in Woodbridge, you can spend all summer driving around to find the best finger-licking smoked, grilled, and basted meats–and vegetarian options as well, if that's what you fancy. It may not be Memphis and it may not be St. Louis, but if you keep your mind open, you can find some good BBQ in Northern Virginia.
Ingle Korean Steakhouse
From Annandale to Centerville, Koreatown is growing at a rapid pace in the area. It has become a cultural melting pot where Korean traditions and American influences merge seamlessly. As Richard Yu of Shilla Bakery said, "We've bridged the language and culture gap, and we're just getting better and better."
In the town of Vienna, try Ingle Korean Steakhouse–in Tyson's Corner. If you've had Donburi's before, this restaurant is owned by the same person, but offers a slightly different fare–one focused on beef and chilled buckwheat noodles. You have to pair this offering with a dash of soju or a raw dish to get the full experience.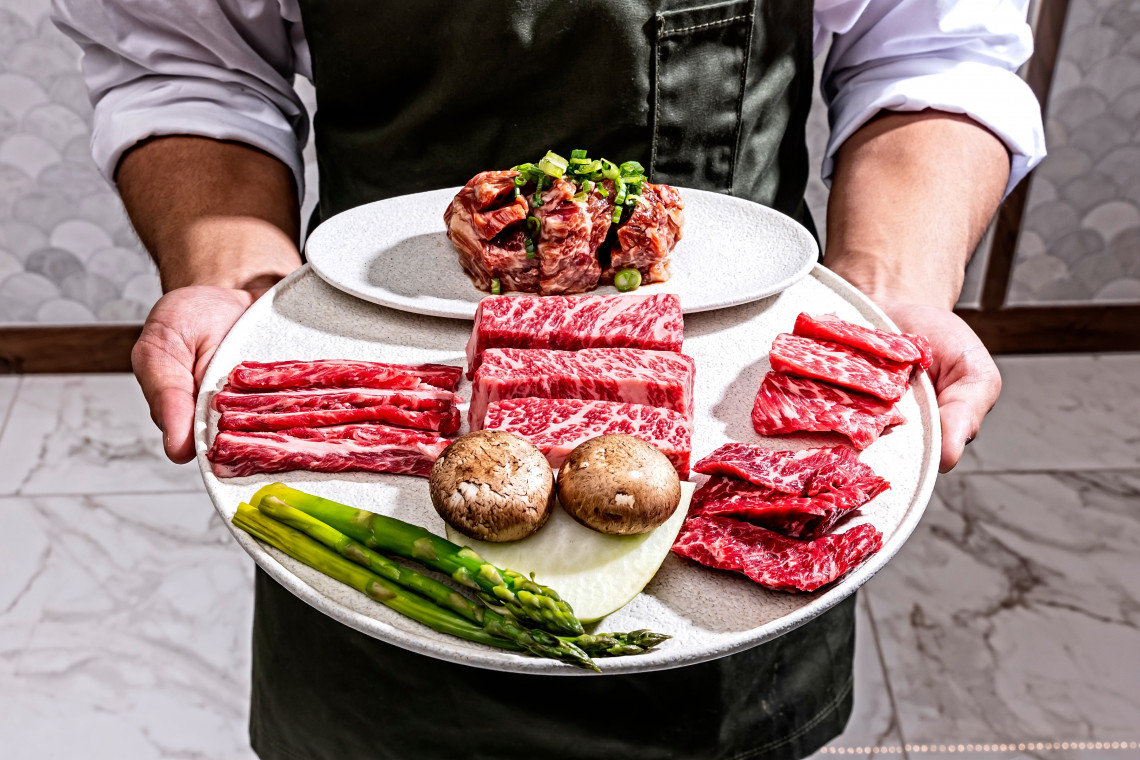 Big Kyle's BBQ
This isn't a sit-down restaurant. It's in a farmer's market, and you have to be hungry around 11 or so in the morning. But if you're craving a full-protein packed lunch, check out Big Kyle's BBQ at the Eat Loco Farmer's market. You'll find all your favorite BBQ classics like pulled pork, beef brisket, and delectable sides such as mac and cheese, coleslaw, and if you're lucky, some mouthwatering potato salad.
Don't forget to grab a few jars of Big Kyle's signature sauces to take home with you, available in Sweet, Heat, and HOT. You can enjoy your BBQ feast right at the truck or take it home to enjoy later. Feeling adventurous? Why not bring Big Kyle's Barbecue to your next event with their whole hog roast package, complete with their smoker on-site and a sweet, smokey pig roast that will leave your guests drooling for more.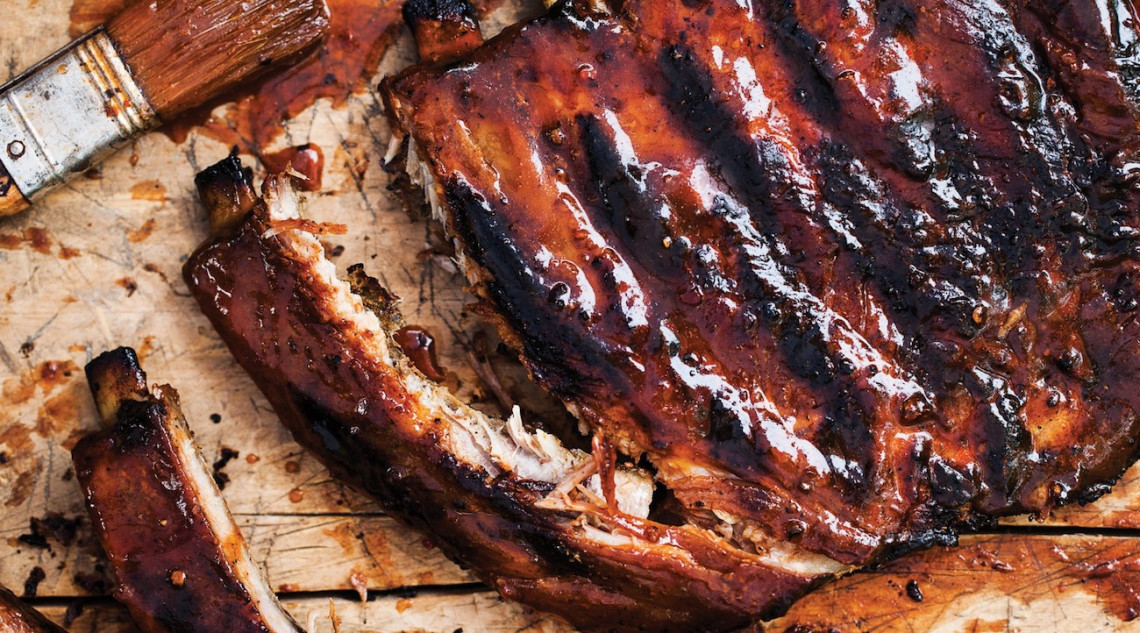 Mookie's BBQ
Indoors or outdoors, Mookie's BBQ offers many different specials, including pastrami (brined in house), smoked prime rib, bacon wrapped meatloaf, and so much more. The mac and cheese will fill up even the pickiest of eaters. And if you don't want to sit down in a restaurant, but would rather take it all back to your own backyard, check out their to-go family packs that come in a variety of flavors and choices.
Can't decide? Try one of their many samplers–from the small slider sampler to the enormous pit master sampler that comes with ribs, pork, and brisket, as well as burnt ends.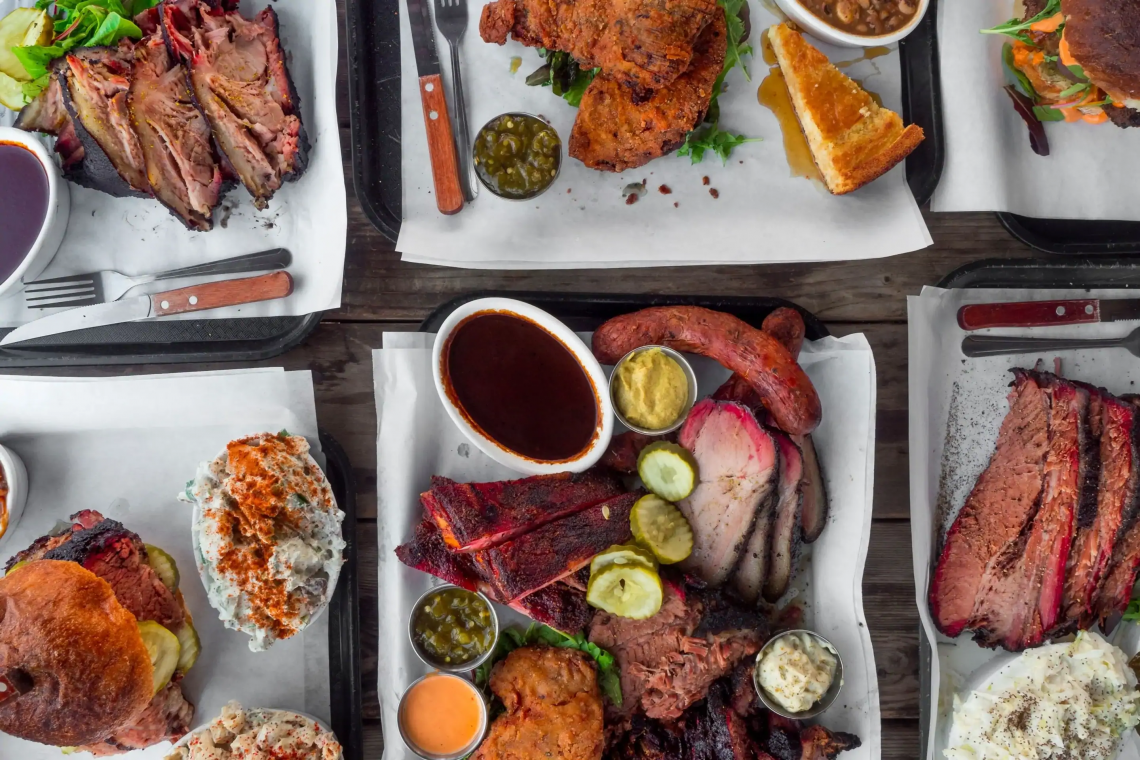 Sloppy Mama's BBQ
Some people don't eat meat, and while that's their choice, they don't have to forego the wonderful flavors of smoky, bbq deliciousness. Located in Arlington, this place has your traditional offerings: pork, turkey, chicken, sausage. But it also has smoked BBQ jackfruit by the pound, a fruit that brings all the texture and flavor of pulled pork and none of the guilt.
Even if you're not interested in giving up meat, BBQ jackfruit has a certain je ne sais quoi about it–one that dedicated meat eaters love. Try it, and follow up with some banana pudding.