The Taste of Vienna is an annual food festival hosted by the Vienna Volunteer Fire Department (VVFD). This year, the event will be held on Saturday April 29, 2017, from 11 AM to 8 PM at 400 Center St. South, Vienna, Virginia. In 2012, the VVFD brought a broad variety of the region's best food for the first time, much of which is present in Vienna itself, to Center streets and Cherry, giving residents a chance to enjoy food from a list of restaurants they may never have the opportunity to work through on their own.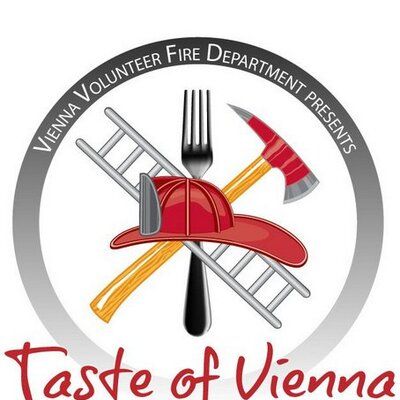 The event mainly focuses on highlighting the many different food varieties and cuisines offered by different restaurants, all in one place. The VVFD parking lot becomes a celebration ground where people from all around the region come to have a taste. Guests are allowed admission without any charge and will be able to buy food and beverages from the different food stalls. The proceeds from the sales benefit the Vienna Volunteer Fire Department directly.
For over a century now, the members of VVFD have been working to serve the Vienna community, not only by preserving and protecting their lives, but also by raising money to support its cause and maintain its mission with the help of good-hearted volunteers who spend countless hours for the department. Besides the exchange of food, the event will also feature beer and wine. Other parts of the event including live entertainment, face painting, and a moon bounce from all the participating restaurants. The restaurants taking part in the Taste of Vienna are:
Donatos
Crepe Amour
Ricksha Streetside Indian
CaffeAmouri
Famous Dave's BBQ
Pure Pasty Co.
Viet Aroma
Paladar Latin Kitchen & Rum Bar
Kustard & Co.
Taco Bamba Taqueria
Blackfinn Ameripub
Mr. MacFreeze Pops & Waffles
Social Burger
Cabot Creamery Coop
Tom Yum Thai
Ruth's Chris Steak House
Ledo's Pizza
Clarity
Rice or Noodle
Choolaah Indian BBQ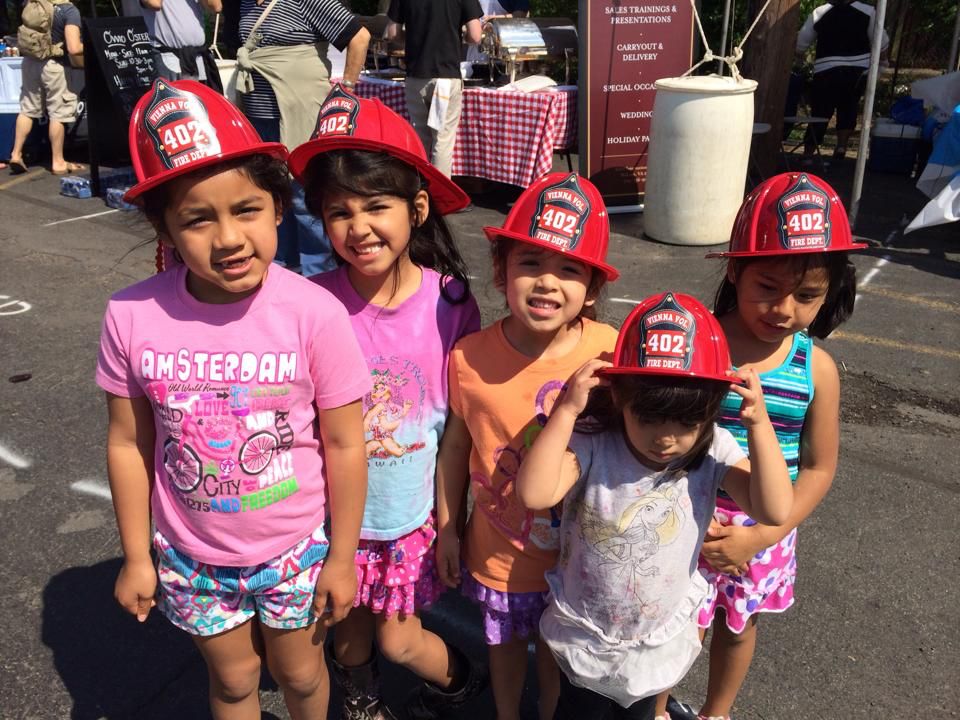 The entertainment lineup features performances from the Janine Wilson Band, School of Rock, Pure Barre, and Kris Dove and the Lonesomes. The performances kick off at 11 in the morning and will continue to around 8 PM.
What can foodies expect from the Taste of Vienna this year? First things first, there will be increased tent space in the center of the food space to better protect the locals visitors from sun or rain. Furthermore, there will be a better PA system to announce winners, and a larger beer tent with a more diverse selection.
When and Where
Event hours start from 11 AM and continue until 8 PM on Saturday, 29th April. The festival will take place in the parking lot next to the Vienna Volunteer Fire Department on 400 Center Street. You can buy and sample the wine and beer till 7.30 PM.
Price
You can enter the festival free of charge, but you will have to purchase the food directly from restaurant booths. One of the standout features of the event is that a majority of the items on sale will be priced at $5.
Are Pets Allowed?
No, but service animals are.
How to Get There
If you live in the locality, walking is a great option to avoid the traffic and find the park relatively quickly. Biking is another viable option, too.
What about Children's Activities?
To involve entire families, the Taste of Vienna hosts a number of children's activities, including face painting and a moon bounce.
Where to Park
If you are driving, park at
The Vienna Elementary School, 128 Center Street SE
The Vienna Town Hall, 127 Center St. SE, which will be open to the public after 4:30 p.m. on weekdays and anytime on weekends
The Caboose Parking Lot, near 132 Church at St. NE
The W&OD Trail Parking/Town Green, Between Maple Ave and Church St. NE. Open to the public 24/7 but parking accessible only from one-way entrance on Maple Avenue East.
The Vienna Shopping Center situated next to 116 Maple Ave. Public parking spaces can be easily found at the parking lot's far eastern corner subsequent to the Sunoco Station at 102 Maple Avenue West.
The Faith Baptist Church (301 Center St S, Vienna), though it is strictly advised that you do not park your car on grass or it will be towed at your expense.
Handicapped Parking is also available on Cherry Street Police Checkpoint.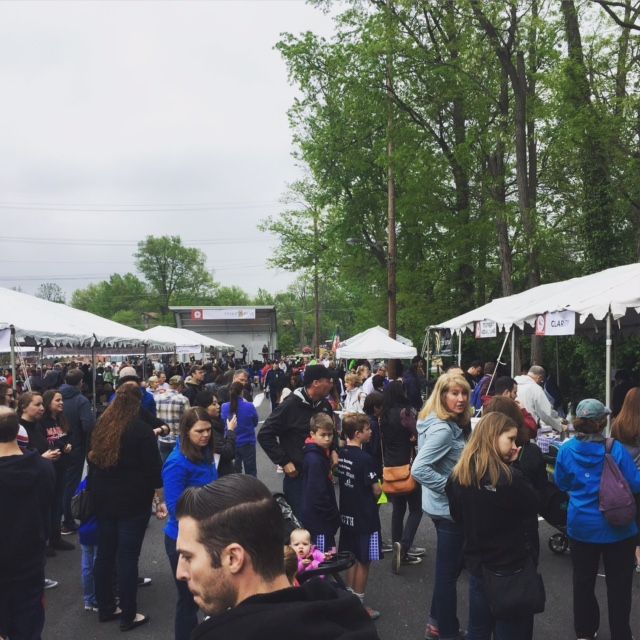 Taste of Vienna - Sponsors
This year, Taste of Vienna has collaborated with the following sponsors.
Stage Sponsor - YeskeBuie
Beer and Wine Tent Sponsor - Vienna Business Association
Firefighter Level Sponsor - Navy Federal, Vienna Shopping Center, United Bank, Homefix Custom Remodeling (HCR), and Architectural Ceramics
Eating Area Sponsor - Children's Dentistry of Oakton
The Taste of Vienna is a great community event that brings people together and at the same time offers them a chance to sample the different delicacies from around the city while indulging in an unforgettable experience. Income from sponsorships, beer and wine sales and vendor entry fee go directly to the fire department, which is a big step towards helping and supporting the local fire department, and a chance to appreciate all the people involved.
Vienna takes pride in a number of small restaurants that specialize in different cuisines, from Thai to Italian, combined with an interesting selection of pastries and gourmet desserts. If you are an average food junkie, the festival is a great place to be where you will not only get a chance to have a taste of different cuisines, but also socialize and take part in various fun activities.
These events bring people from different backgrounds together and create a general sense of acceptance. If you are interested in socializing and having tasty "bites" for a buck, two or four, you should definitely check out Taste of Vienna. For more information, visit their website, www.tasteofvienna.org/.
Looking to buy a home in Northern Virginia? Give us a call at 703-340-7470, or visit our Search Page to view homes currently on the market.
And if you've had any thoughts of selling your home, click here to schedule a free market analysis.