Our Top 9 Antique Store Picks
Maybe it's the color of the leaves, the crispness in the air, or the sentimentalism that comes with enjoying a steaming cup of hot apple cider, but Fall just seems to have a vintage feel to it that can't quite be pinpointed. Northern Virginia offers up a special je ne sais quoi during the season, and although the sensation might be difficult to put into words, it can be captured by the storied pasts of the trinkets and treasures found in antique stores all over the area. If you're looking to bring some history to your home or closet, or just wish to spend a cool afternoon sifting through their wares, remind yourself of NoVA's timelessness with a visit some of the best antique and vintage shops in your neck of the woods.
BW Art, Antiques & Jewelry
108 N Fayette St., Alexandria
(703) 518-8464
www.bwantiques.net
Standing apart from the crowd is as simple as choosing a daring accessory, and BW Art, Antiques & Jewelry has a plethora of costume jewelry to choose from. Find something unique for the home as well, with their assortment of nineteenth and twentieth century art and furniture that will have many a dinner guest asking where you scored that fabulous arm chair. Keep the store as your own little secret or share the wealth--either way, every trip is guaranteed to reveal a new treasure for your collection.

Evolution Home
6239 Shields Ave, Alexandria
(703) 519-1911
www.evolution-home.com
If you've had the same mismatched kitchen chairs since your first apartment and are ready for an upgrade, yet can't quite get rid of that old sofa, Evolution has quality antique, vintage, modern and consignment home furnishings and accessories to spruce up every area of your abode. Whether your style is eclectic or traditional, they make finding special decor a cinch with a variety of items, from large farm tables to elegant glassware.
Le Village Marché in the Village at Shirlington
2800 S Randolph St., Arlington
703-379-4444
www.levillagemarche.com
Paris is always a good idea, and to get a frequent fix, Le Village Marché provides all of the rustic yet refined flair without the need for a plane ticket. Gorgeous furniture, pure honey soaps, and more French-inspired pieces have left many visitors feeling as though they're perusing a flea market in the City of Love rather than enjoying respite from the bustle of DC.
Beekeeper's Cottage
42350 Lucketts Road, Leesburg
703-771-9006
www.beekeeperscottage.com
It's impossible to feel anything but warm and welcome when walking through the red and white polka dotted door of Beekeeper's Cottage. Specializing in romantic home furnishings and accessories, there's an air of possibility around every reclaimed barnwood armoire, wire bird cage, crystal chandelier, and zinc desk. Fall in love with the pieces themselves or just the whimsical atmosphere, but leaving empty handed is practically impossible.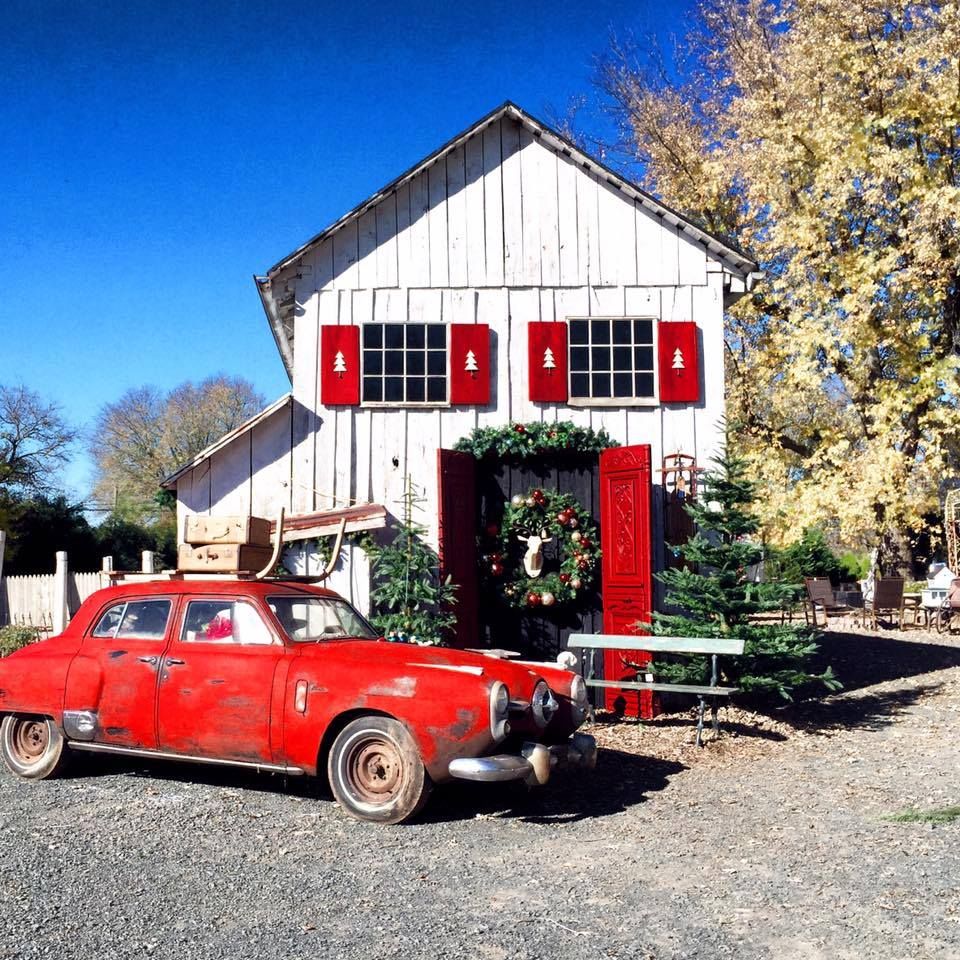 Old Lucketts Store Antiques
42350 Lucketts Road, Leesburg
703-779-0268
www.luckettstore.com
Regular customers of this relic in Leesburg describe it as their "happy place," and between the old farmhouse feel and rooms upon rooms of antique perfection, it's easy to see why. Whether you're a treasure hunter, a bargain seeker, or just happened to wander in on your way back from the winery (Tarara is right down the road), you'll leave feeling delighted, enlightened, and most likely a few dollars lighter. Bring some of Old Lucketts Store's patented "Vintage Hip" panache into your home today!
Thieves Market
6811 Old Dominion Drive, McLean
703-360-4200
www.antiquesindc.com
The knowledgeable staff at Thieves Market will not only help you find the perfect piece of 18th and 19th century history to complete your home, they'll educate you on everything there is to know about it. Their stellar group of antique experts can steer you towards the rare book missing from your collection, or the original oil painting you've been trying to track down for years.
Penny Farthing Antiques
107 West Washington St., Middleburg
703-599-6018
www.pennyfarthingantiques.com
The real question is, what won't you find at Penny Farthing? Antique clocks, fire screens, English furniture, Majolica, rare garden tools, chandeliers...you could exhaust yourself listing it all off. Along with top quality collectibles in gorgeous condition, the store also offers antique furniture restoration, appraisals, and vintage lighting repair, so treasures old and new-to-you are guaranteed to continue their story for years to come.

Pear Tree Cottage
130 Maple Ave. E, Vienna
703-938-1331
www.thepeartreecottage.com/
A house can be made a home with one visit to Pear Tree Cottage. Vintage European accents paired with an romantic, relaxed feel give every statuary, throw pillow, armoire, and mirror a unique look that is effortlessly chic. Merchandise changes weekly and seasonally, so it's not that you want to revamp your decor every 3 months, it's that you have to, and Pear Tree Cottage serves that need tenfold.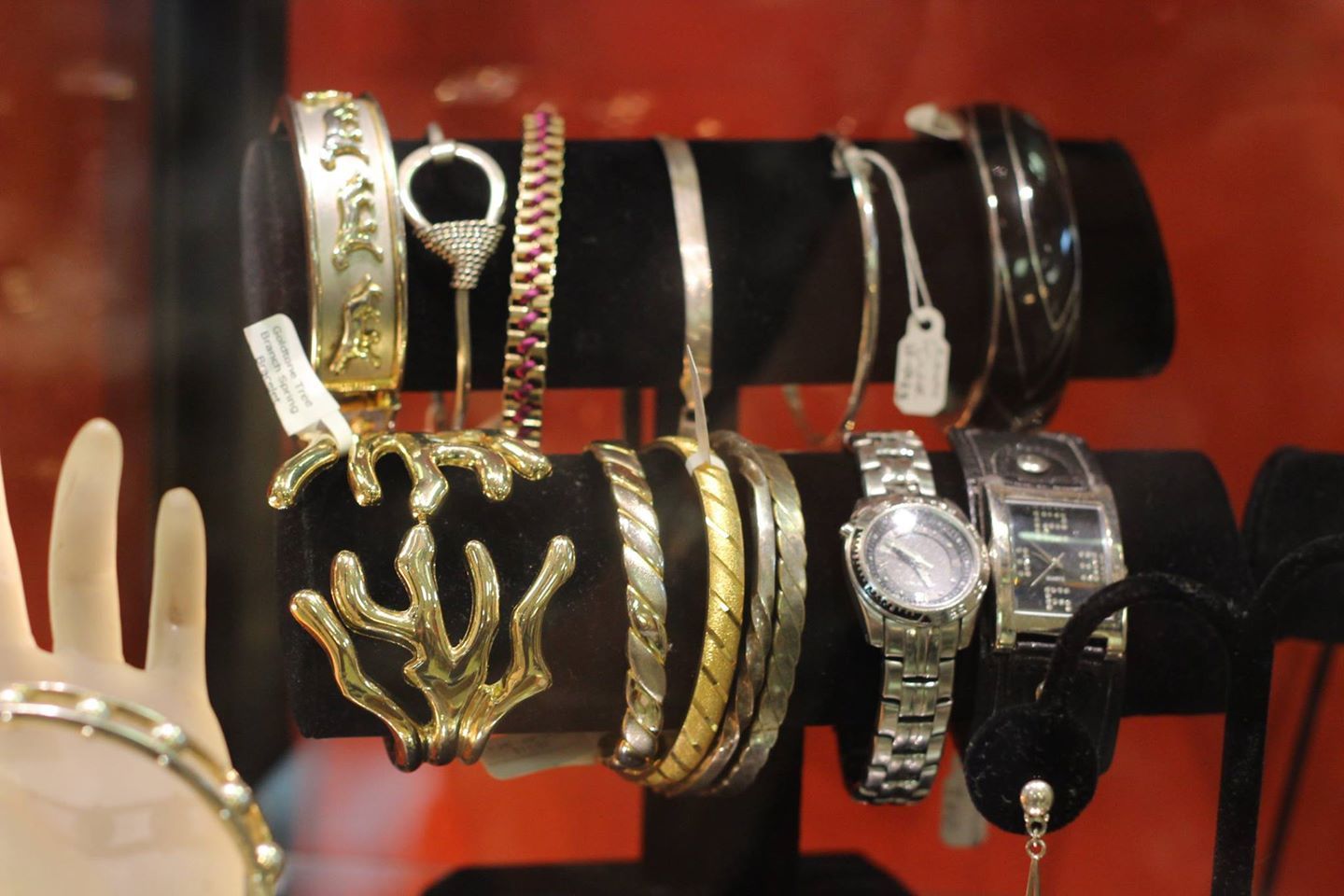 Fredericksburg Antique Gallery
1023 Caroline Street, Fredericksburg
540-373-2961
Gallery.fredericksburg-antique-mall.com
Nothing brings more personality to a room than a statement piece of antique furniture, and no store offers more in this category then the Fredericksburg Antique Gallery. Their mission is to provide large, heirloom-quality pieces of both English and United States origin, and boy, do they deliver. Once you've find your next "wow" factor, check out their nearby sister store, the Fredericksburg Antique Mall, to browse smaller pieces like antique china, figurines, and linens.
Looking to buy a home in Northern Virginia? Give us a call at 703-340-7470, or visit our Search Page to view homes currently on the market.
And if you've had any thoughts of selling your home, click here to schedule a free market analysis.