Our unseasonably warm weather probably has you running for the hills. We hate to be the bearers of bad news, but it doesn't seem to be going anywhere anytime soon. So instead of running from the heat, run straight into it and train for these 15 upcoming races and charity walks. You'll get your body moving for a great cause, and you'll speed through the higher temperatures until the sweaters-and-hot-apple-cider days of Fall in Northern Virginia can catch up.
2018 Divas Half Marathon & 5K
Friday, September 14-Saturday, September 15
Lace up your running shoes and pack some extra sass: the Divas Half Marathon & 5K is back for its sixth year. Divas and casanovas will race through Virginia Wine Country in Leesburg, VA, starting and finishing at Tarara Winery (5K Divas will start and finish at Lansdowne Resort on Friday, September 14). Participants in both the half marathon and 5K will receive fun bonuses like finisher medals, fit tech shirts, and boas, tiaras, and pink tutus (obviously).
Cobbler Mountain Cellars 5K
Saturday, September 15
Craving a taste of Cobbler Mountain's Ginger Peach, Kickin' Cinnamon, and Original Honey ciders? You'll have to run a few miles through Delaplane, first. Gather the whole family for a day of running, sipping, and fun at the Cobbler Mountain Cellars 5K. Each runner will receive a cider tasting, finisher's medal, and Dri-fit event shirt. For kids age 14 and under, there is a 1-miler where participants will receive a finisher's medal and cotton event shirt. Make plans to return the following weekend for Cobbler Mountain's Harvest Pumpkin Release Weekend to taste the return of their seasonal favorite.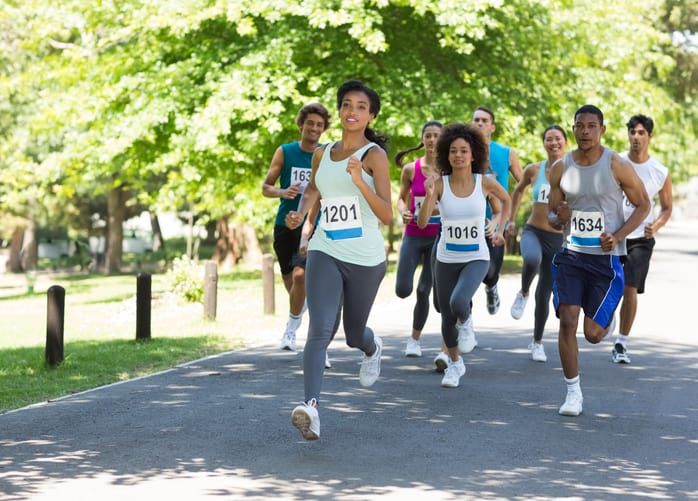 Walk to End Alzheimer's
Sunday, September 23
Held annually in more than 600 communities nationwide, Walk to End Alzheimer's is the world's largest event to raise Alzheimer's awareness.You can take the first step to eradicating the disease with members of the community at Reston Town Center on September 23. So far, there are 152 teams and 593 participants signed up, and all are committed to raising awareness and funds for Alzheimer's care, support, and research. Won't you join them?
Run! Geek! Run! 5K
Sunday, September 23
Nerd Alert! Gather your fellow dorks and dweebs for the 11th Annual RUN! GEEK! RUN! 5K benefitting the Alexandria Seaport Foundation. Geeks will be competing for bobblehead trophies that will be awarded to the top three overall male and female finishers, as well as to the top three male and female finishers in respective age groups.
Be sure to say hi to Eugene, the event's mascot and ambassador. If you haven't created or joined a group for this race, Eugene is recruiting geeky runners of all skill levels to run with him, so sign up today.
Norma E. Boyd 5K Race for Education
Sunday, September 23
The Xi Omega Chapter of Alpha Kappa Alpha Sorority is collaborating with the Pearl and Ivy Educational Foundation, Inc. to host its annual Norma E. Boyd 5K Race for Education. The race honors Norma Boyd, a native Washingtonian, incorporator and founding member of Alpha Kappa Alpha Sorority, Inc., and a charter member of the Xi Omega Chapter who dedicated her life to educational and humanitarian pursuits for children. You can dedicate yourself to achieving a PR on the course at Hains Point in East Potomac Park.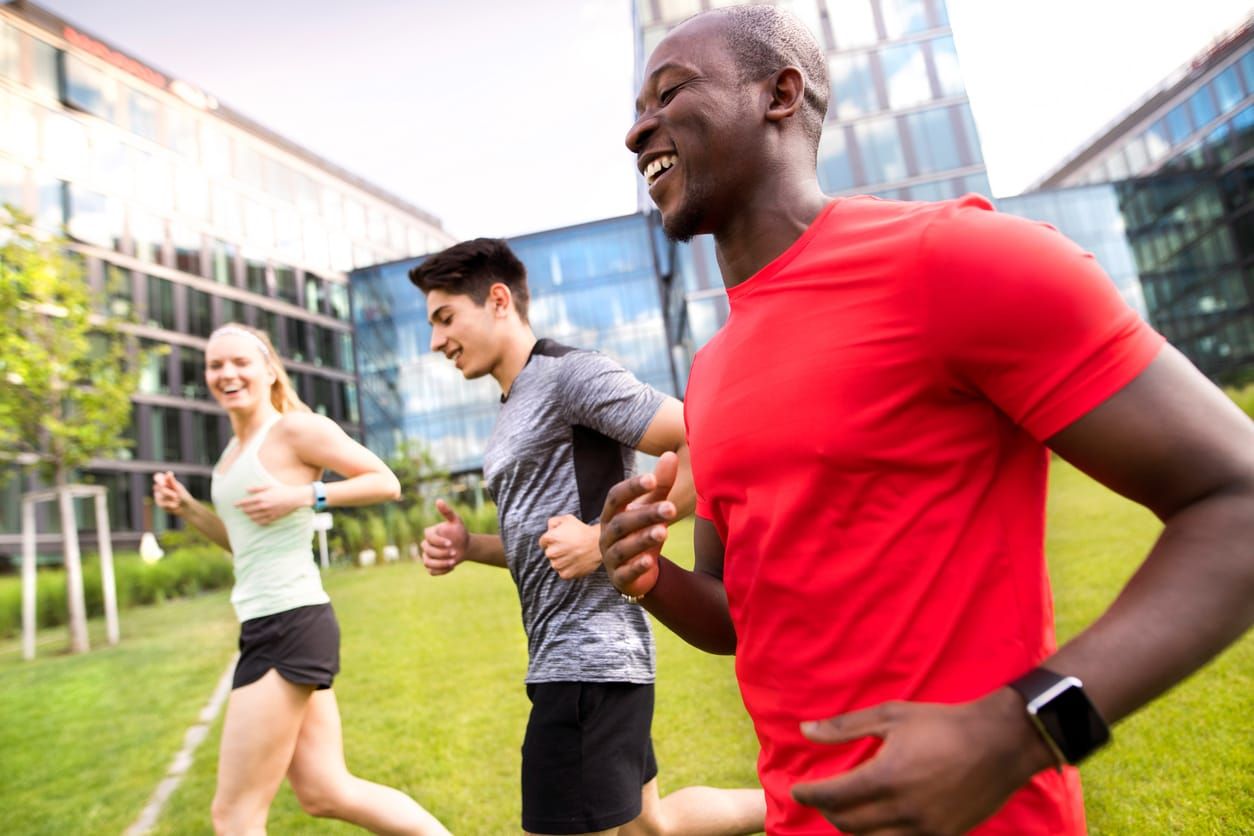 Navy Federal 5K
Saturday, September 29
Meander through the town of Vienna, flex your competitive muscles, and enjoy racing hundreds of avid runners in the community during the 26th annual Navy Federal 5K. Proceeds from the race will benefit the Committee For Helping Others, an all-volunteer organization helping those in need in the Vienna, Oakton, Dunn Loring, and Merrifield areas with emergency food, clothing, financial assistance, furniture, and transportation.
Rise & Grind National Coffee Day 5K/10K
Saturday, September 29
We know many of you will take any excuse to celebrate a good cup of joe, and running 3-6 miles is no exception. The Rise & Grind National Coffee Day 5K/10K in Fredericksburg takes runners around a paved path through Pratt Park, and a free cup of coffee from the Mantle Coffee Shoppe will be waiting for you at the finish line. Maybe that'll give you enough of a caffeine kick to run another 10K? We'll play it by ear.
Ladies Run DC
Sunday, September 30
Beyonce already let everyone know that girls run the world, but the Ladies Run DC reminds us that they have the Nation's Capital on lock, as well. Of course, everyone is welcome to participate in the 5K that celebrates mothers, sisters, friends, and daughters. Fitness Heights International, the organization behind the race, invites runners to donate to causes that give special support to caregivers, women's shelters, groups against domestic violence, and veterans.
Columbus Day 5K
Saturday, October 6
Kick off the holiday weekend with a 3.1-mile jaunt around historic Leesylvania State Park in Woodbridge.The Columbus Day 5K is a trail race on the Potomac and Lee's Woods Trails, providing gorgeous views of nature throughout the course. Here's hoping that the temperature drops a bit before this race, as runners who register by October 5 are guaranteed a special knit hat. So register soon! Less than 200 spots are left.
Apple Butter Day 10K
Saturday, October 6
A trail and road race celebrating Apple Butter Day that takes runners on a journey through Mackintosh Fruit Farm--does it get more "fall" than that? We think not.
The Apple Butter Day 10K is abundant in beautiful views, beginning with two miles on rustic trails through the woods followed by four miles on the roads circling the farm. Stick around after crossing the finish line for the post-race party with food, awards, music, and giveaways.
The Laufvergnügen 10M, 10K, 5K
Saturday, October 13
Laufvergnügen is German for "Running Pleasure," and there's no better way to spend a Saturday morning than running along the W&OD trail during the The Laufvergnügen 10M, 10K, or 5K in Ashburn.
Wait, yes there is: having a free meal from Carolina Brothers Pit BBQ waiting for you at the finish line. Plus, 50% of proceeds will go to the non-profit/school of your choice.
We are laufing Laufvergnügen!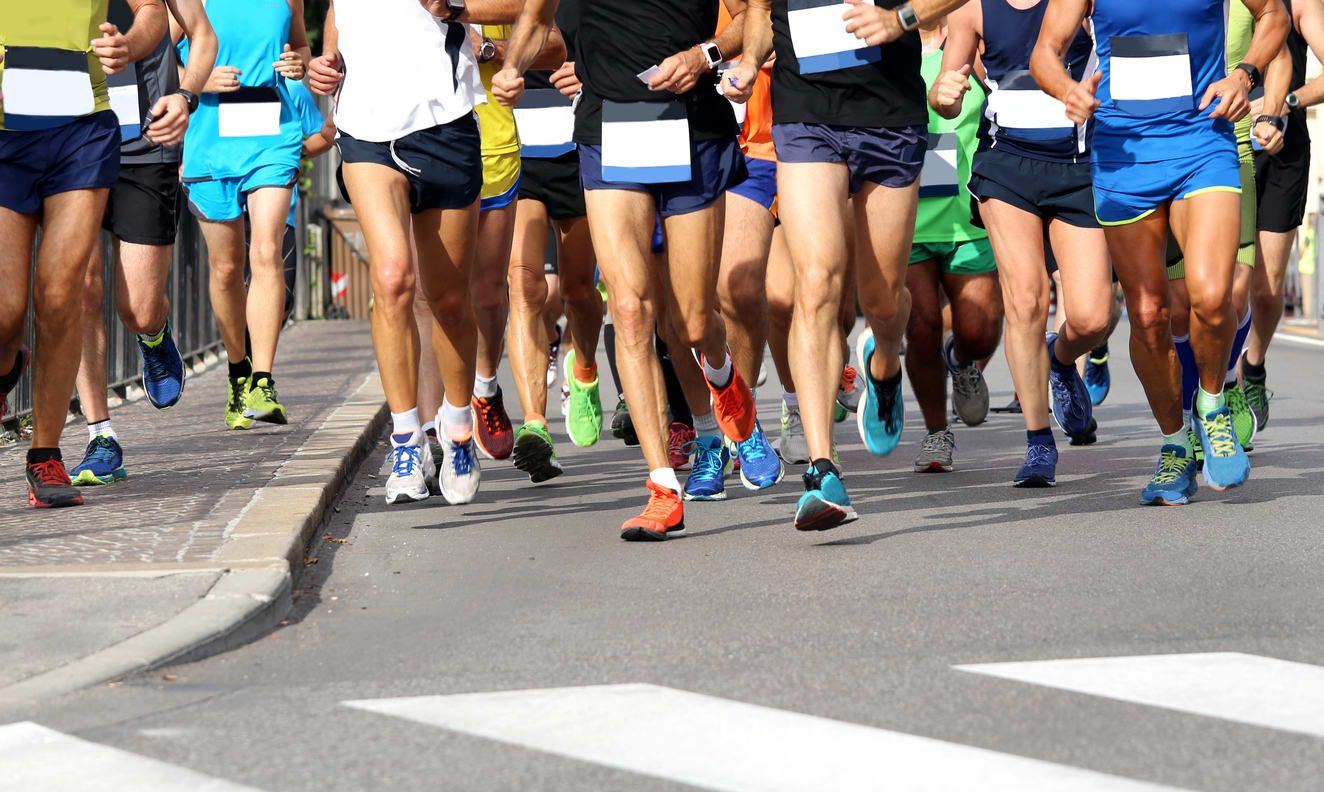 5K Hero's Run/Walk
Saturday, October 20
Give your Wonder Woman costume a test run (literally) before Halloween with the 5K Heroes Run/Walk in Fairfax. This race, hosted by the Fairfax Salvation Army, will help the organization continue to support needy families in the community through after school programs, music classes, and so much more.
Runners are invited to dress up as their favorite hero, whether that be Batman, Superman, Wasp, a firefighter, a nurse, or a teacher (because hey, not all heroes wear capes). After you fly through the finish line, grab a breakfast snack, pop into the photo booth, and see what you can do to support The Fairfax Salvation Army.
IronMed Sprint Triathlon and 5K
Sunday, October 21
The 18th annual IronMed Sprint Triathlon and 5K features a 750-meter swim, 12-mile bike, and 5K Run taking place at Yates Field House on Georgetown University's campus. The event benefits the HOYA Clinic, which provides free, comprehensive medical care to low-income families in Washington, D.C.
In addition to the Individual Sprint Triathlon, there will also be a Team Triathlon with three athletes each completing one leg. So grab your friends, convince them to wake up before 6am on a Sunday, and train for an awesome race for an even better cause.
The 70s Old School Outfit 5K
Saturday, October 27
The New York Fashion Week runways were all about the 70s, and the 70s Old School Outfit 5K plans to keep that trend going. Bring your chevron, hot pants, tie dye, and fringe to the Capital Crescent Trail Towpath and get ready to party your way through the grooviest race in DC.
No 70s garb in your closet? No problem. Participants can purchase a custom 70s 5K tank top and headband.
2018 Ghost 5K & Scarecrow Sprint Fun Run
Saturday, October 27
Nothing makes a fun run more spooktacular than a costume contest, Halloween-themed entertainment, and trick or treat bag of goodies. The Ghost, Goblins, & Ghouls 5K & Scarecrow Sprint Fun Run will take place at The Barn @ ONE Loudoun in Ashburn.
Runners of all ages are invited to compete in their Halloween costumes and should be prepared for ghostly surprises around every turn, including live entertainment, cheering costumed volunteers, and so much more.
Looking to buy a home in Northern Virginia? Give us a call at 703-340-7470, or visit our Search Page to view homes currently on the market.
And if you've had any thoughts of selling your home, click here to schedule a free market analysis.