Five Fun Places for Hiking in Northern Virginia
Northern Virginia offers residents the best of both worlds. Not only is it located within easy driving distance to all of D.C.'s many cultural amenities, it is also just minutes away from some of the best and most beautiful hiking spots in the DMV. These trails, which range from gentle strolls to serious treks, are an awesome way to get out and appreciate Virginia's famous natural beauty.
Great Falls Park
9200 Old Dominion Drive
McLean, Virginia 22102

Not surprisingly, a beautiful series of cascades are the main attraction in this 800-acre park, which lies alongside the Potomac River. Great Falls Park boasts approximately 15 miles of hiking trails, including five that are shared with horseback riders and bikers. If you're a history buff, make sure to hike the Patowmack Canal Trail so you can view the ruins of a canal system and locks that were built by a company founded by George Washington in 1784.
Another popular hike in Great Falls Park is the 1.5-mile (one way) River Trail, which is set high atop cliffs overlooking the Potomac. The views on this trail, especially in the fall months, can be spectacular. And if you love a challenge, hike Difficult Run Trail, which can be, well, "difficult." Parts of this trail have been washed out. So in some areas, it is extremely narrow, with steep drop-offs to the stream below.
The park is open from 7 a.m. to sunset every day, except for Christmas, and there is an entrance fee. Leashed dogs are permitted.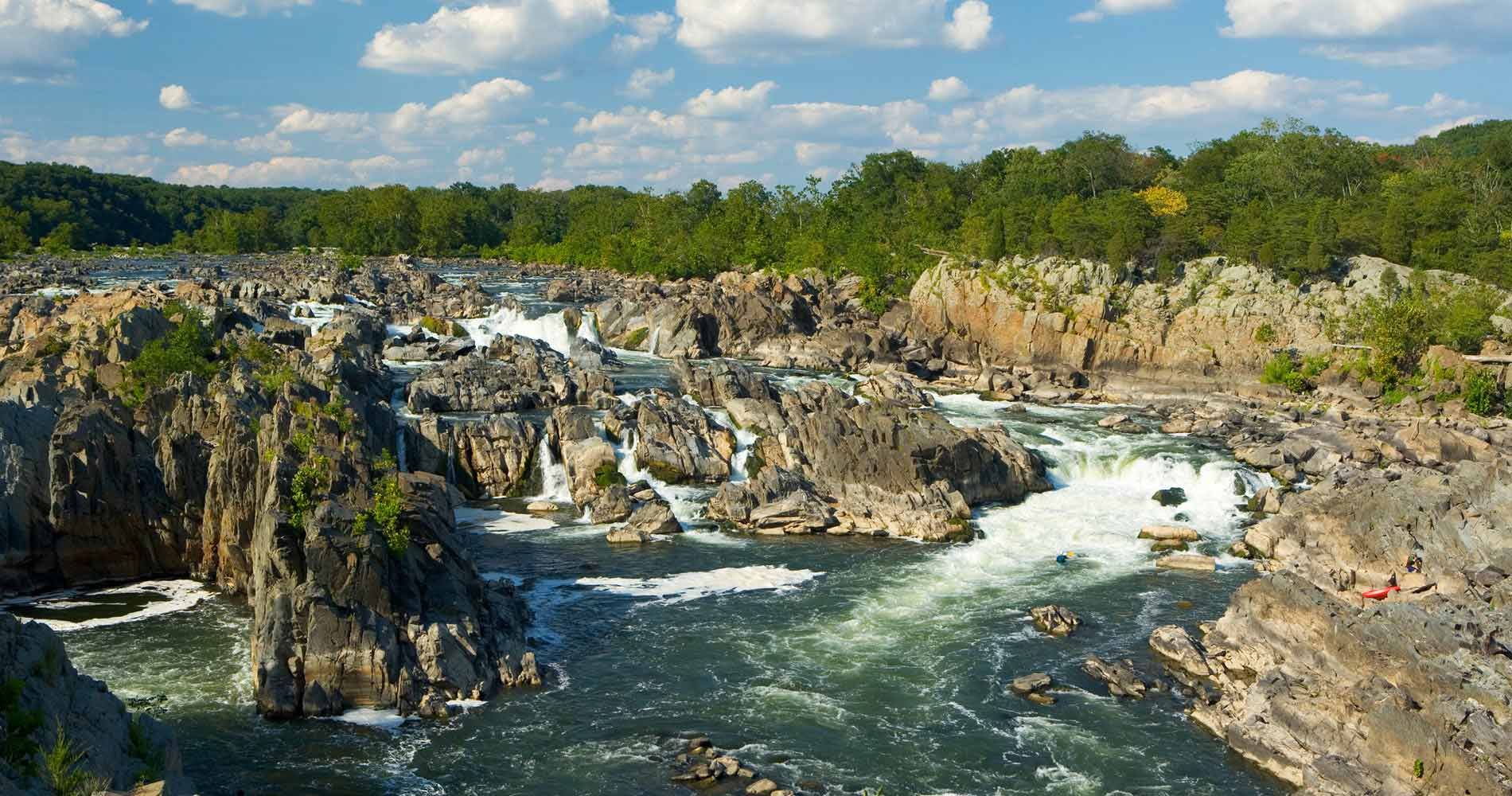 Turkey Run Park
George Washington Memorial Parkway, C1 Parking Lot (between the Central Intelligence Agency and the American Legion Bridge)
McLean, Virginia 22101
Because this 700-acre park is densely wooded, it's easy to forget sometimes that it is located just two miles south of the American Legion Bridge. The trails in Turkey Run Park can be hilly, rugged and are of moderate difficulty, so make sure to wear good hiking boots. There are two main trails leaving the C1 parking lot. The Turkey Run Trail is an approximately 3.2-mile loop and boasts a waterfall. The other trail will connect you to a part of the 710-mile Potomac Heritage Trail network.
Turkey Run Park is open every day from 6 a.m. to 10 p.m. There is no entrance fee, and leashed dogs are allowed.
Scott's Run Nature Preserve
7400 Georgetown Pike
McLean, Virginia 22102
This is a popular and lovely nature preserve that is situated on the banks of the Potomac River. There are numerous marked trails throughout this 384-acre stream valley park that can be accessed from the parking lots. These trails range in difficulty from easy treks through the woods to challenging hikes up and down steep, sometimes rocky hills. One of the main attractions of Scott's Run Nature Preserve is a small but pretty waterfall. Although you might see people splashing around and swimming in the streams and near the waterfall, it is against the law to do so. The water may appear clean, but there is a good chance that it contains polluted runoff from nearby communities.
There is no entrance fee, and leashed dogs are allowed. Scott's Run Nature Preserve is open from one-half hour before sunrise to half an hour after the sun sets.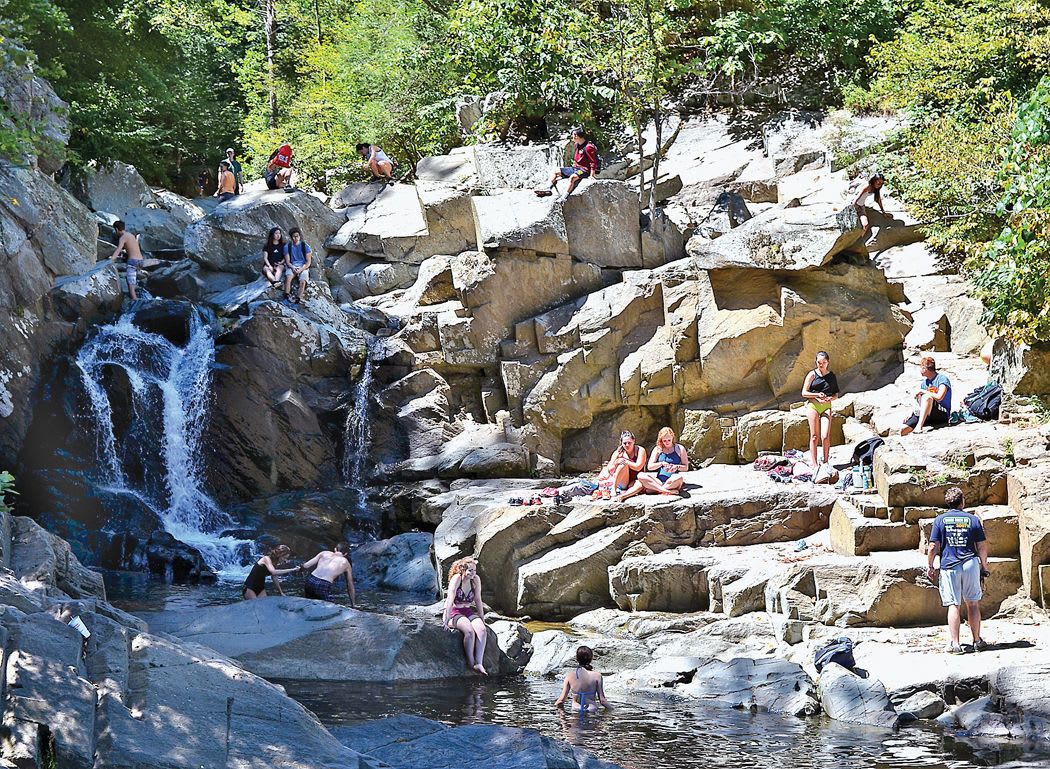 Chesapeake & Ohio Canal (C&O) Towpath
This trail, which follows the Potomac River, begins behind M Street in Georgetown, Washington, D.C. and travels for 185 miles through woods, small towns and the beautiful countryside before terminating in Cumberland, Maryland. The C&O, which is relatively straight and flat, is a very popular hiking and biking destination with locals. In 2013, for example, it attracted almost 5 million visitors. If you're looking for a more challenging hike, detour onto the famous Billy Goat Trail, which is located off of the C&O Towpath on the Maryland side of Great Falls.
Leashed dogs are allowed on the towpath, and there is no fee to access the trail.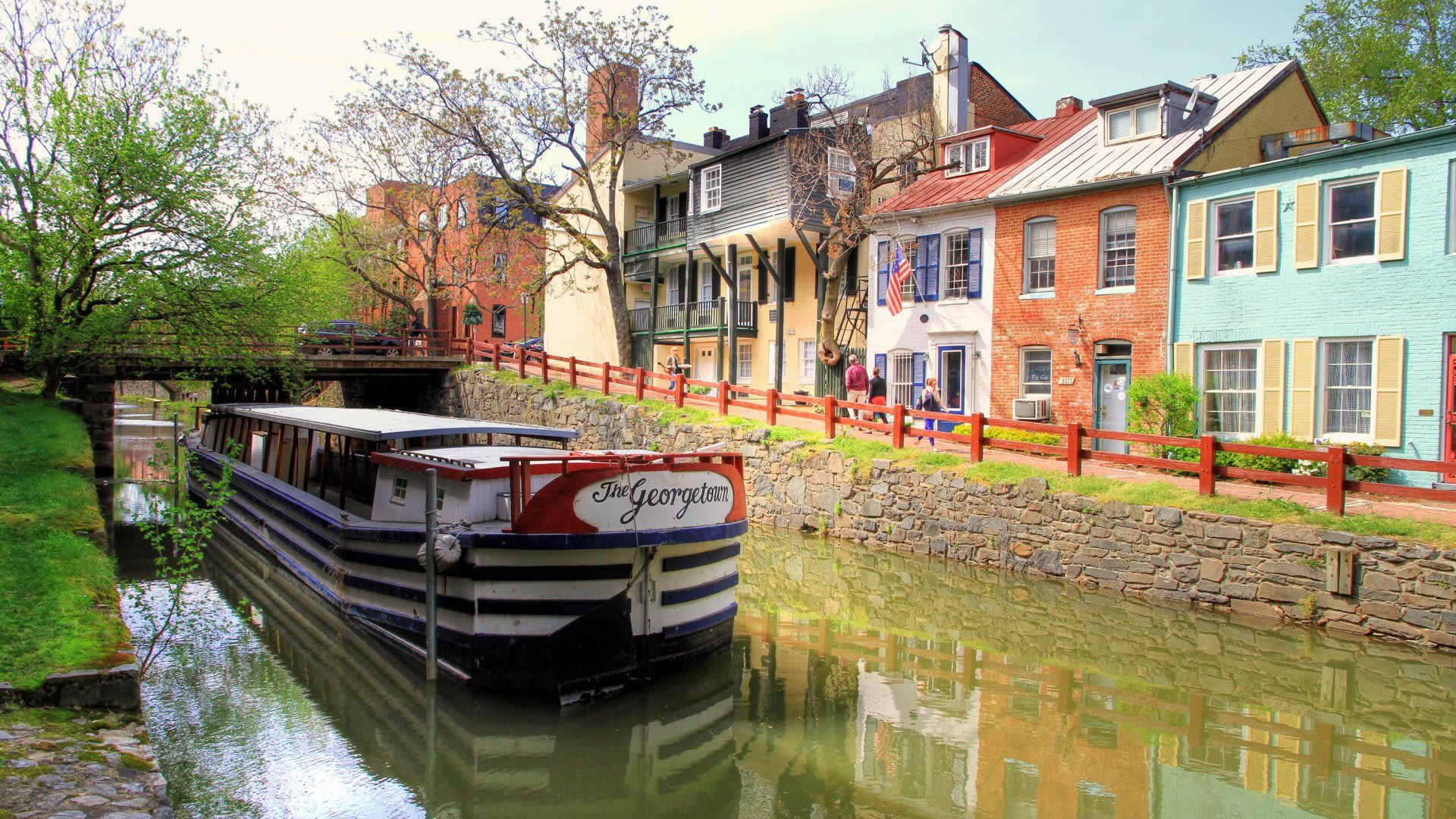 Wolf Trap National Park for the Performing Arts
1551 Trap Road
Vienna, Virginia 22182
When you hear the name Wolf Trap, you probably envision nights spent listening to music on its concert venue's lawn. But Wolf Trap is actually much more than just a facility for enjoying the performing arts, it's also a 117-acre park that contains two trails, including a short 1.5-mile loop that is perfect for kids and families. The other trail is about a three-mile, well-marked hike through the woods. There are some steep sections, but for the most part, they are brief in length.
Dogs are allowed on leashes, and there is no entrance fee. Wolf Trap is open from 7 a.m. to dusk every day, except for New Year's Day, Thanksgiving and Christmas.
Burke Lake Park
7315 Ox Road
Fairfax Station, Virginia 22039

According to the American Hiking Society, this 888-acre park boasts one of the ten best fitness trails in the nation. It is a 4.7-mile, mostly gravel loop that follows the shore of the pretty, 218-acre Burke Lake. For the most part, this is a scenic, mostly flat walk. If you're interested in a longer trek, the Burke Lake loop also connects to a number of side trails. Burke Lake Park is open every day from sunrise to sunset, except for Christmas.
There is no charge if you are a Fairfax County resident to enter this park. Otherwise, there is a $10 fee per car. Dogs are permitted if they are on a leash.
Have you been searching for a new home from which to enjoy these great hikes? Then please contact our office, which is home to some of the top real estate agents in Virginia.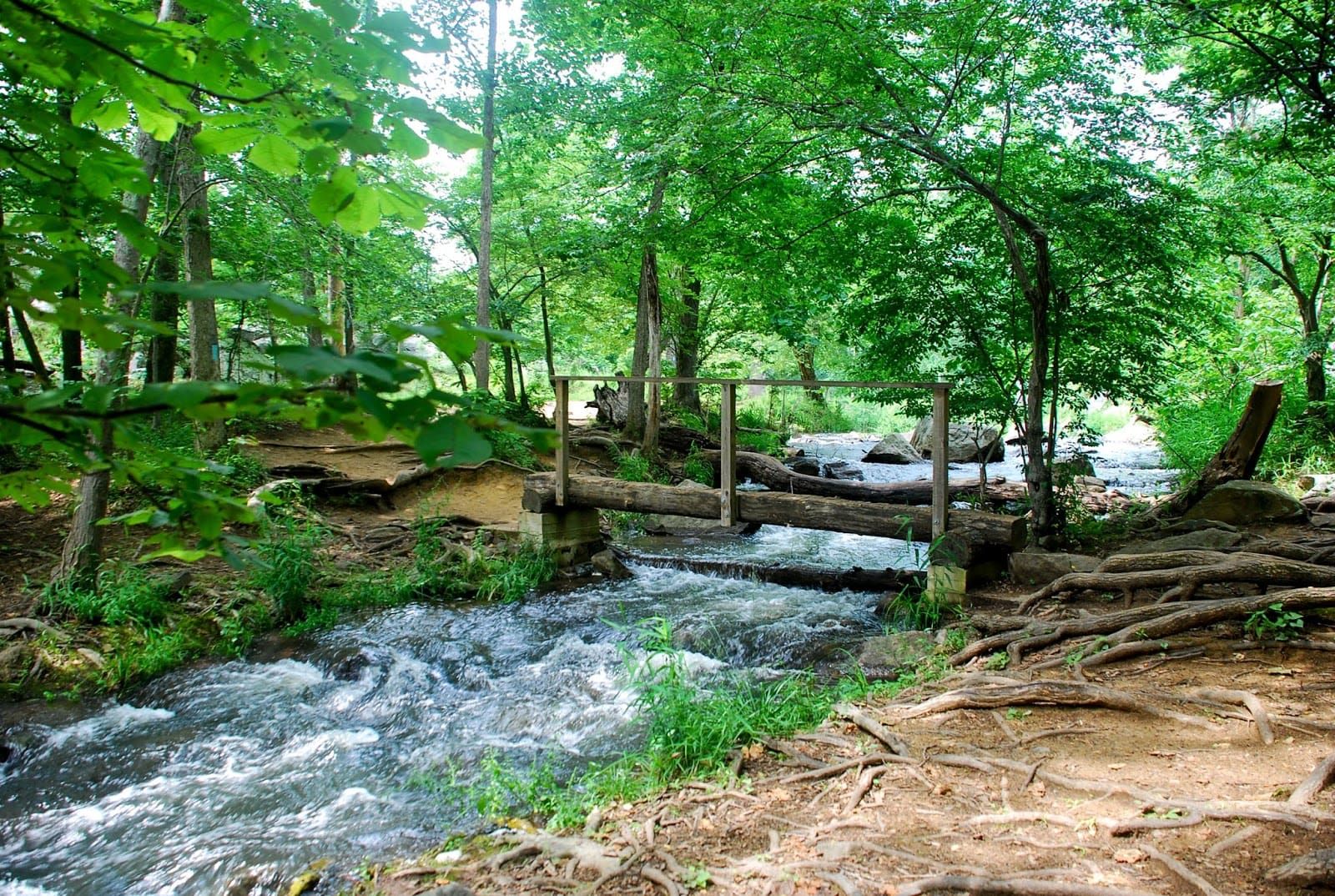 Looking to buy a home in Northern Virginia? Give us a call at 703-340-7470, or visit our Search Page to view homes currently on the market.
And if you've had any thoughts of selling your home, click here to schedule a free market analysis.