Fall Sports Leagues in NoVA for All Ages
Cooler temperatures have some of our neighbors running for a blanket and a cuddle buddy to snuggle up with while they watch Fall TV premieres. For others, a thermometer drop just means throwing on a hoodie while they run to the nearest field for football, soccer, field hockey, and more. Whether you're lacing up cleats for yourself or your kids, Northern Virginia has plenty to offer Autumn athletes of all ages. Some leagues are still offering sign-ups, so check out the options below and discover fun, team-building activities for the entire family.
Vienna Youth Soccer
Established in the fall of 1974, Vienna Youth Soccer, Inc. has granted children of all abilities the chance to participate in a high-quality soccer experience. With a current enrollment of approximately 3,500 players, VYS strives to teach kids the importance of sportsmanship, strategizing, and having fun!
The House Soccer Program is a recreational program for boys and girls ages 4-19 years old. This is a great option for kids just starting out in the sport or who are looking to develop their skills further in a constructive environment. Games are played on Saturdays and some Sundays in the Tysons-Vienna-Oakton area.
The Travel Soccer Program is a competitive group with games usually played on Sundays in the Washington Metropolitan Area. This program is tryout-based and would require a bit more of a time commitment throughout the season, but is a fantastic way to hone the players' talent and meet other teams all over the area. Tryouts are usually held in late Spring/early Summer prior to the Fall season. Visit https://www.vys.org/index.html?1475718595 for all the details.
FXA Adult Social Sports – Flag Football
This social sports league is Northern Virginia's largest co-ed, men's, and women's adult sports league with over 35,000 players. See if you've still got it on the flag football field, with weeknight and weekend games to fit all schedules. Afterwards, head to the sponsor bars where you can socialize with other recreational fun-lovers while you enjoy beer, drink, & food specials. Register as an individual if you're just looking to meet new people and have a good time, or get a team of other flag football aficionados together and relive the glory days. Each team will play eight regular season games, plus playoffs (if you qualify). Check out https://fxafootball.com/Page.asp?n=101608&org=fxafootball.com for more information!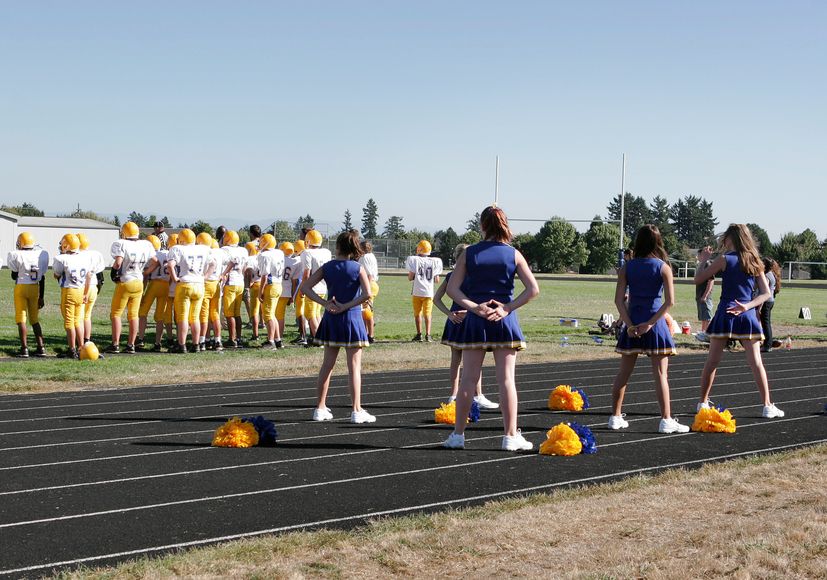 Southwestern Youth Association Field Hockey
Fun fact: Field hockey is the national sport of Pakistan; however, your kids can learn the game and have a blast right here in the Centreville area. SYA groups players by age and ability, with 3rd/4th grade teams, 5th and 6th grade teams (beginner and experienced), and 7th and 8th grade teams (beginner and experienced). Field hockey teaches hand-eye coordination, quick decision making, and team building skills.
This season, the program is scheduled on Mondays, September 12 through October 17, so while it may be too late for your children to participate this season, keep an eye on https://syasports.org/field-hockey/ for next season as well as to explore other SYA groups.
Chantilly Youth Association Cheerleading
If you have a talkative, enthusiastic child with a penchant for bopping around the house, CYA Cheerleading is the perfect venue to show off their skills while burning a little extra energy. With no tryout required and an unlimited number of participants allowed, your kids get to be a part of a team, build muscles, and develop self-confidence all while making new friends. Cheerleaders attend and cheer at approximately 8-10 CYA Football games, both home games and the occasional away game. They also get to participate in the Chantilly Homecoming Parade, a fun way to get together with the community as a whole. For more information, visit https://www.chantillyyouth.org/cheerleading/905466.html.
Machine Aquatics
Just because Summer pool season is over doesn't mean sacrificing skill development for another year. Swimmers ages 12 and over can move practice indoors without missing a stroke with the Senior SILVER Program at Machine Aquatics. With programs designed to prepare swimmers to advance into higher Senior groups as well as prepare for high school and summer league seasons, workouts take place two to three times a week to help build and/or maintain endurance in the interim. These practices take place at several locations, including Tysons Sport and Health, Oakmarr Rec. Center, and The Madeira School, you're sure to find a program that will help you keep your butterfly in tip-top shape. Visit https://www.machineaquatics.com/Home_6650.htm to register today!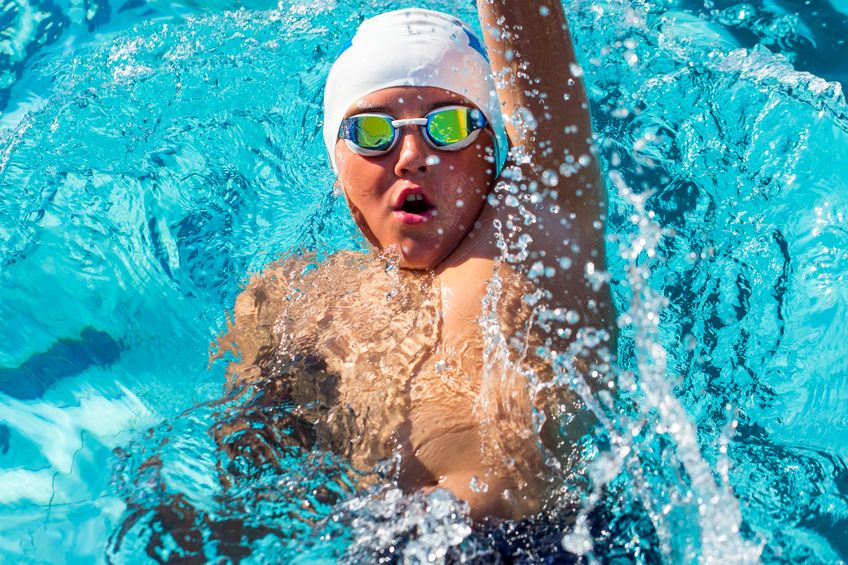 Loudoun County Department of Parks, Recreation, and Community Services Fall Cricket League
Cricket on this side of the pond? It's true! The English bat-and-ball game comes to Loudoun County for adults-only games on Saturdays and Sundays in early Fall. The PRCS Fall Cricket League is split into two divisions of ten teams each to ensure well-matched competitiveness and overall skill. If your team has what it takes, there's the opportunity to win the tournament cup at the post-season tournament! See https://www.loudoun.gov/DocumentCenter/View/95393 for all general information.
Fairfax Volleyball Club
With a mission of promoting the sport of volleyball in Northern Virginia, the Fairfax Volleyball League offers both outdoor and indoor play for adults in the area. Women's, men's, and co-ed teams play on weeknights from mid-September to mid-October at either Fairfax County School gym spaces, Dulles Sportsplex, or the Virginia Volleyball Center. Feel free to register as an individual or a team, and definitely make time to participate in their open gym nights, skills clinics, and other events. Bump, set, and spike your way to a weekly meet-up of great people and friendly competition! Check out https://fairfaxvolleyball.com/ to view registration details and league FAQs.
District of Columbia Quidditch Club
Dream do come true, Harry Potter lovers. The famed fictional game comes to life with DCQC as part of US Quidditch and their mission to bring the magic of the novels to life with co-ed gameplay perfect for book lovers and athletes alike. Teams are organized at the middle school, high school, college, and community levels, with the opportunity to play teams from all over the country. You could even be the Snitch! Get full information on sign-ups, events, and all of the rules at https://www.usquidditch.org/team/dc-quidditch/.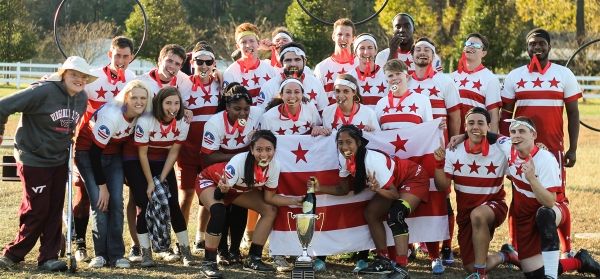 Fairfax County Youth Football League
Comprised of 22 Youth Football Programs from Arlington, Fairfax, Prince William and Loudoun counties and the City of Alexandria, the FCYFL is the largest independent football league in Virginia and one of the most successful youth football programs in the the US. With over 6,000 players registered this past season, the league prides itself on offering a safe sports experience with all of the fun your future MVP should expect. With teams ranging from Anklebiters all the way up to 155-lbs, your child will be competing against players from all over the area that are fairly matched based on size, age, experience and skill. Find out all of the details here: https://fcyfl.org/Default.asp?org=fcyfl.org.
It's nice to indulge in the sights, sounds, and smells of the Fall season, and what better way to do so than to be right in the middle of the action? With leagues for every athletic interest, skill level, and social scene, NOVA is at no loss for fun when it comes to Fall sports! Are you ready to play?
Looking to buy a home in Northern Virginia? Give us a call at 703-340-7470, or visit our Search Page to view homes currently on the market.
And if you've had any thoughts of selling your home, click here to schedule a free market analysis.