Entertaining Out-of-Towners, Northern VA Style!
Family is great. Family is fun. Family is...tiring. It's a blessing to be able to gather relatives together every Thanksgiving, but after three days of spending every waking hour together eating, watching TV, and having Aunt Cathy criticize the way you load the dishwasher, getting everyone out of the house is a great idea. Luckily, there are plenty of activities and events occurring all over Northern Virginia that will keep everyone entertained, showcasing the best parts of our hometown without having to stay at home. Have some fun with the fam with these festivities that run the week of Thanksgiving, just in case Cousin Greg overstays his welcome.
Winter Walk of Lights,
Meadowlark Botanical Gardens, November 18, 2016 - January 8, 2017
The way our weather is working out, it's hard to tell if this will be a Thanksgiving with the sights, sounds, and temperature of Fall, or if we'll be roasting our turkeys in shorts and t-shirts. Either way, you can get your group in the cool-weather spirit with a trip to Meadowlark Botanical Gardens in Vienna, where the garden is transformed into a half-mile, animated walk of lights for the fifth year in a row. Before gathering everyone for a stroll, make a pit stop in the Snowflake Shoppe to decorate yourselves with festive light-up jewelry, hats, wands, and wings. Make your way through the gardens and be sure to check out visitor favorites like the Lakeside Lights, Fountain of Lights, and Holiday Nature Walk. And don't leave without letting the little ones get a head start on their Christmas lists by writing letters to Santa and sending them off in the Visitor Center's special mailbox! Buy tickets and read some fun facts at https://www.novaparks.com/events/winter-walk-of-lights.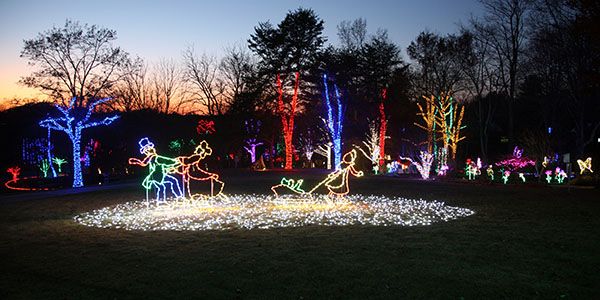 Gaylord National Resort's ICE!
Gaylord National Resort, November 19, 2016 - January 1, 2017
Definitely one of the most popular and awe-inspiring holiday events in the area, the Gaylord National Resort is set to bring another beautiful display of ICE! with 2016's theme, Christmas Around the World. Are you a group that has been ready for Christmas since Halloween? Get ready to take in the holiday traditions of several countries, including Mexico, Germany, and the UK, captured in over two million pounds of hand-carved ice sculptures. Your family can enjoy the two-story ice slide, travel through the North Pole, ride the carousel, and watch Chinese artisans craft sculptures live. Don't forget your coats and gloves, as everything is kept at a cool 9 degrees! Visit https://www.gaylordnationaltickets.com/online/default.asp?doWork::WScontent::loadArticle=Load&BOparam::WScontent::loadArticle::article_id=ECFB7422-E2A2-496C-87B4-CC76054E8EF6 for tickets and more information.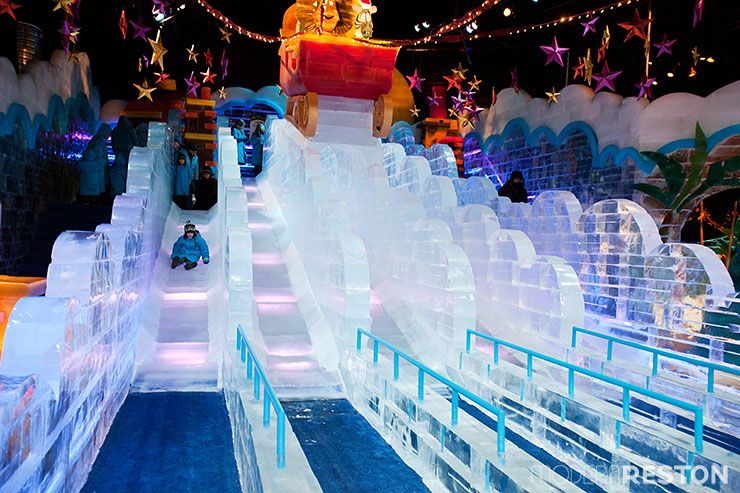 Two-Buck Tuesdays,
University Mall Theatres, November 22
Did your visitors decide to surprise you a few days early? University Mall Theatres to the rescue! With $2 tickets for movie buffs of all ages, this is a great cheap-and-easy option to catch up on any recent movies you may have missed in the theatre the first time around. Located right across from George Mason University, hosts in the Fairfax area can send family members off for a couple hours of fun while they finish cleaning the house. Check out https://www.universitymalltheatres.com/next-week.html to view movie options.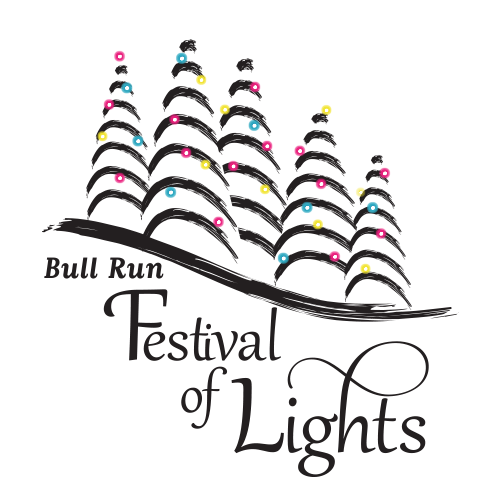 Bull Run Festival of Lights,
Bull Run Regional Park, November 23, 2016 - January 8, 2017
Pile everyone in the car for a 2.5 mile drive through dazzling displays of fairytale and holiday scenes. The Bull Run Festival of Lights is a beloved annual event, favored for it's ever-deLIGHTful animated showcases that are fun for kids of all ages, and can be enjoyed from the warmth and safety of your own car. Visiting earlier in the season is actually ideal, as the line of cars grows longer as the holidays come sooner, so Thanksgiving week is the most opportune time to ride through. Make it a new family tradition or cross it off your annual holiday season to-do list! Get all the details here: https://www.novaparks.com/events/bull-run-festival-of-lights
Virginia Run Turkey Trot,
Virginia Run Community Center, November 24
What better way to alleviate the guilt of eating your weight in cornbread than beginning the day with a 5k? Beginning at 8 a.m. at Virginia Run Community Center in Centreville, the Thanksgiving Day 5k Run/2k Walk jump starts your family's appetite while benefitting a great cause. Proceeds go to Life with Cancer, a non-profit organization that enhances the quality of life of those affected by cancer by providing education, information and support. Even if you're all lying on the floor with overstuffed tummies at the end of the holiday, everyone can feel good about the way they started out! Go to https://varunturkeytrot.wixsite.com/2016 for registration information.
Thanksgiving Art and Craft Show,
Spring Hill Rec Center, November 25 - 27
For your crafty sister who loves some handmade pottery, a trip to the The Annual Thanksgiving Art and Craft Show is a must. Running for more than 30 years, this show features 80 artisans offering original, handmade arts and crafts, including woodworking, stained glass, clothing and jewelry, hand-painted silk, handweaving, photography and drawings, and so much more. All items are for sale, too, so you can get a jump-start on your holiday shopping all while buying local! Tickets are $5, with all attendees 12 and under free. Go to https://www.nvhg.org/nvhg-shows/83-thanksgiving-art-and-craft-show for more information.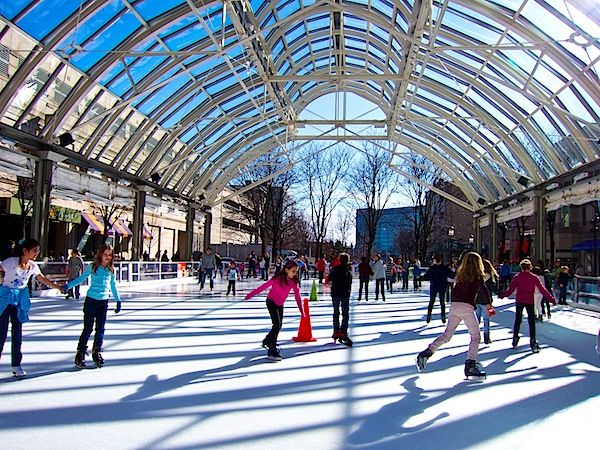 Holidays Are Here,
Reston Town Center, November 25
Reston Town Center is the community destination for shopping, dining, and special events, so what better way to demonstrate all of the excitement that Fairfax County has to offer than with a trip to the Holidays are Here event? Enter the kids in the Gingerbread Man Mile fun run, with shorter routes for the little ones and four to five-year-olds, then watch the 26th annual Thanksgiving Parade. It wouldn't be a trip to RTC without ice skating in the pavilion, and on the 25th, hours are extended to 8 am – 11 pm so that you have plenty of time to show off your triple axel to the fam. It's a jam-packed day of live entertainment, visits with Santa, mini-train rides, Christmas tree lighting, and carriage strolls, so check out https://www.restontowncenter.com/event/holidays-are-here-at-reston-town-center-2/ and add it to your weekend schedule!
Small Business Saturday,
various locations, November 26
Introduce visitors to your favorite local businesses with a group shopping spree on Small Business Saturday. Several area shopping centers, malls, and downtown districts--such as the Mosaic District, Old Town Winchester, Old Town Alexandria, and Fairfax Corner--are offering specials throughout the day. Support business owners while sharing the special flair that Northern Virginia has to offer!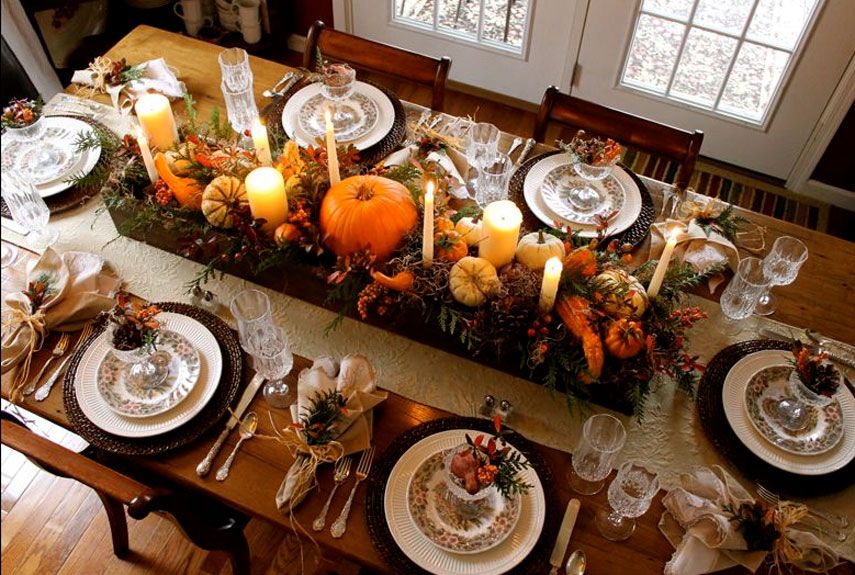 GardenFest of Lights,
Lewis Ginter Botanic Garden,
November 25, 2016 - January 9, 2017
Any of your family drama from the holiday will disappear in the blink of an eye or the twinkle of a light--half-a-million lights, to be exact. Richmond residents can leave everyone speechless with this beautiful holiday presentation with the theme "Living Color," featuring hand-crafted botanical decorations and hot chocolate. Get there early on the 25th to secure a prime vantage point on the Terrace Lawn to see the Garden Keeper flip the switch and illuminate the grounds for the season. Purchase tickets ($8-13) and find out more at https://www.lewisginter.org/event/dominion-gardenfest-of-lights-grand-illumination/.
Looking to buy a home in Northern Virginia? Give us a call at 703-340-7470, or visit our Search Page to view homes currently on the market.
And if you've had any thoughts of selling your home, click here to schedule a free market analysis.