Dog Parks in Northern Virginia
Looking for something fun to do with Frankie this weekend, but don't know what? How about a trip to the dog park? You can practically never go wrong with this option. Well, that is because what's there not to like about parks? Running, walking, spending time outdoors, checking out and mingling with other dogs- everything a dog could dream of. If you are too lazy to do your homework, don't worry, we've got you completely covered. Here is a list of the best dog parks in Virginia, including leash-off parks so your canine companion can really have the time of his life.
Rock Hill District Park
Location: 15150 Old Lee Rd, Chantilly
The best thing about this park is that it is big enough for puppies to play around and make new friends. It can house 90 dogs, which is enough to make lots of new buddies. There is also a separate spot for smaller dogs (weighing 25 lbs and less). Another interesting reason why this park is a great option is that of its off-leash feature. Not many parks allow your little furry friends to run around without a leash on. Letting him on his own allows your dog to easily make new friends and genuinely have fun withoutbeing controlled. The fenced area allows well-behaved puppies to really take advantage of free play.
Shirlington Park
Location: 2601 S. Arlington Mill Dr, Arlington
This park made its way to the top of the list of the Best of NoVa 2015 by Northern Virginia Magazine. The park is sprawled over an area of 11.5 acres, which runs along the 4 Mile Run Trail. It is open from sunrise until an hour after sunset, giving your pup plenty of time to take in the fun hours. In addition to that, this is another park that is off-leash for your little friend. There is tons of space to run around, play and befriend new doggies.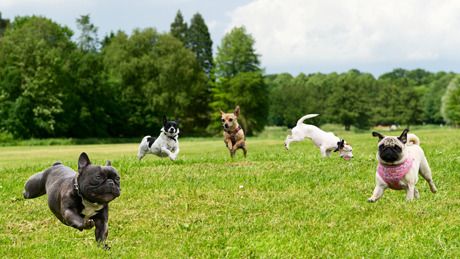 Chandon Dog Park
Location: 900 Palmer Dr, Herndon
This park brings separate spots for small and large animals. For puppies, it has wading pools to play in and to drink from. It allows dogs to play around carefree and off-leash, and also take a dip in the cold, refreshing water. So if your canine is a big water lover, then you know where you need to head.
Towers Park
Location: 801 South Scott Street, Arlington
This park is completely fenced with two different areas, for big and small dogs. There's plenty of off-street parking available, and the crowd is typically friendly. The park is open until 10 PM and offers lots of off-leash fun time for Fido.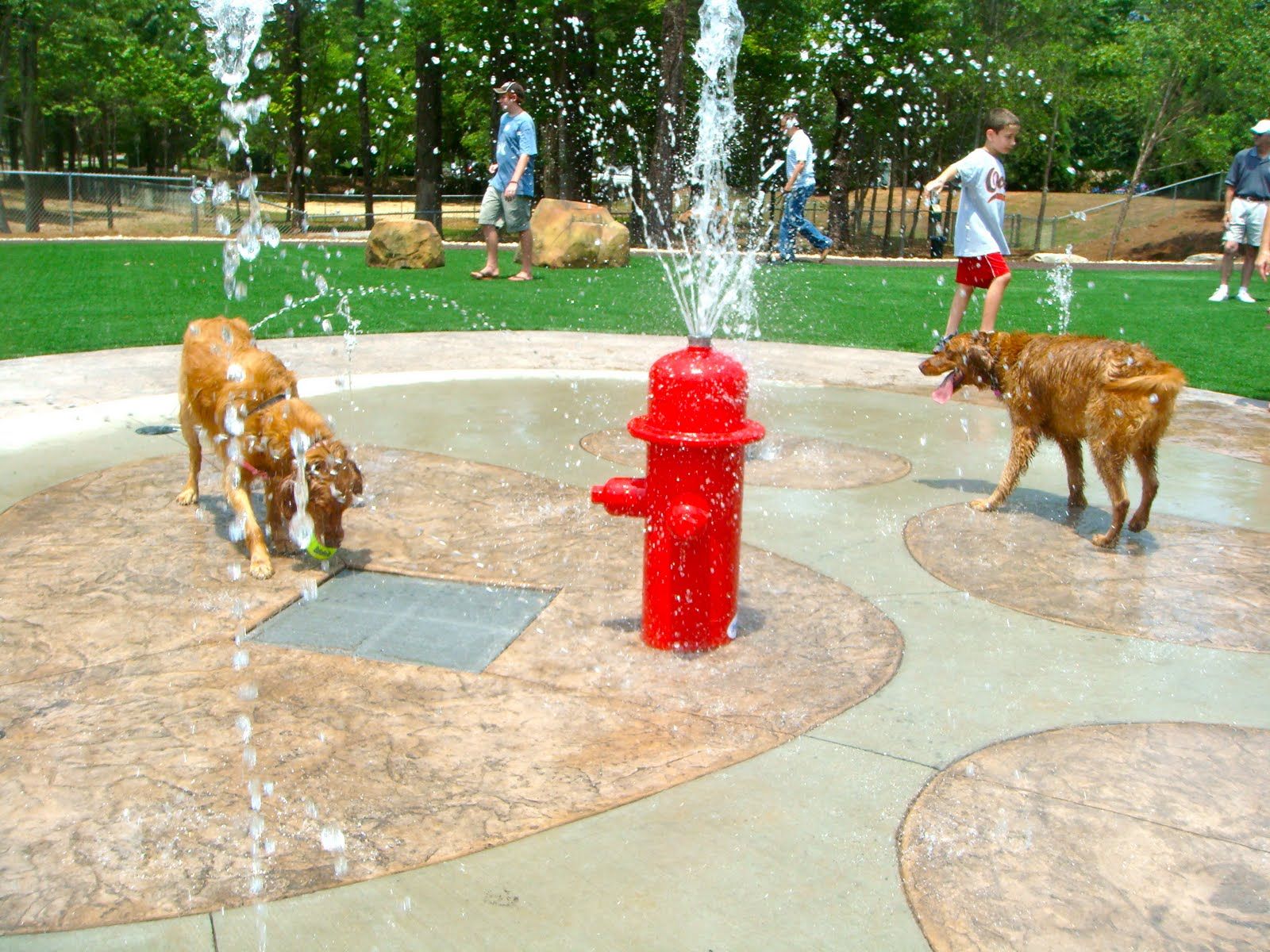 Fort Barnard Dog Park
Location: 2101 S Pollard St, Arlington
A good-sized dog park with lots of stray balls if your pup likes playing fetch! You can easily find a parking spot right along the fence in front of the park. The atmosphere is also very welcoming and friendly, and both you and your dog are sure to have a good time.
Barcroft Park
Location: 4100 South Four Mile Run Drive, Arlington
This 65-acre park features multiple sports fields and a dog exercise area situated on the left between the water and the bicycle path, close to the road.
Dulles Gateway Dog Park
Location: 4508 Upper Cub Run Drive in Chantilly
This lovely, fenced park remains open from sunrise to sunset and comprises of so many easy walking trails throughout the woods. Also an off-leash park, the Dulles Gateway Dog Park offers a very tranquil spot for your dog to wind down since it is located in a quiet spot.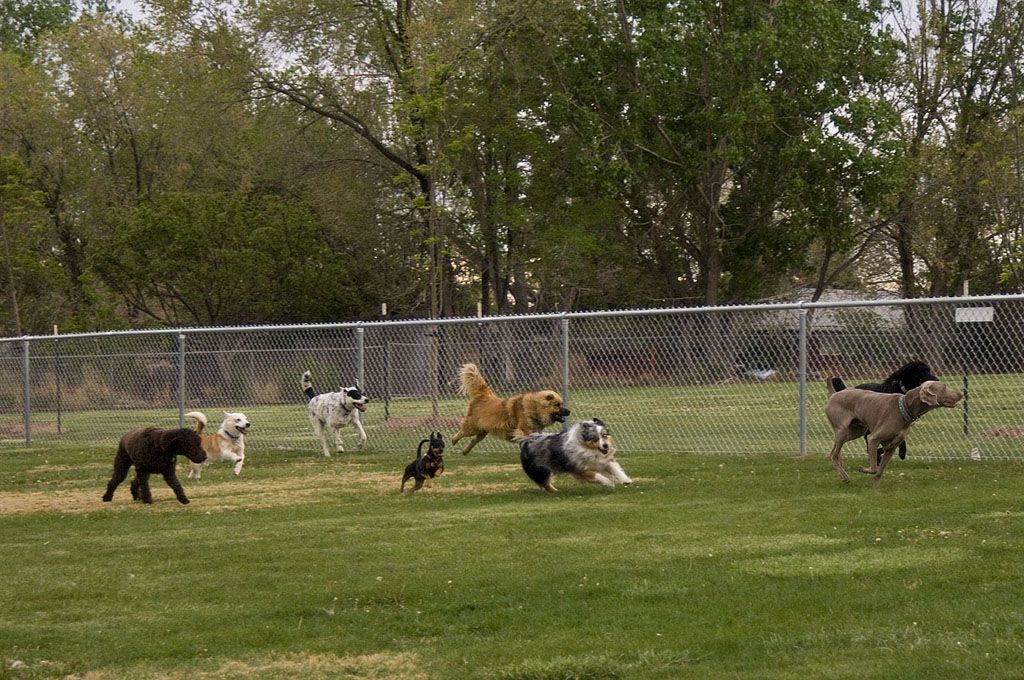 Benefits of Dog Parks
There are numerous ways dogs and even people can benefit from a dog parks. Keeping these benefits in mind, cities nationwide are opening dog parks as demand for them skyrockets, especially in urban communities.
As populations grow and local leash becomes more restricted, many see dog parks as a way to allow their pets to socialize and have fun without affecting traffic or accidentally trespassing on private property. In addition to that, visits to the dog park can bring many benefits, some of which include:
Improved Physical Health
Dogs of all ages and breeds need some form of exercise. While nothing can take place of a good walk with a human companion, all dogs do wish for a chance to run freely and stretch their legs. It is a plus if they can enjoy the camaraderie of other canines at the same time. And what better way achieve both companionship and a good exercise session than a dog park?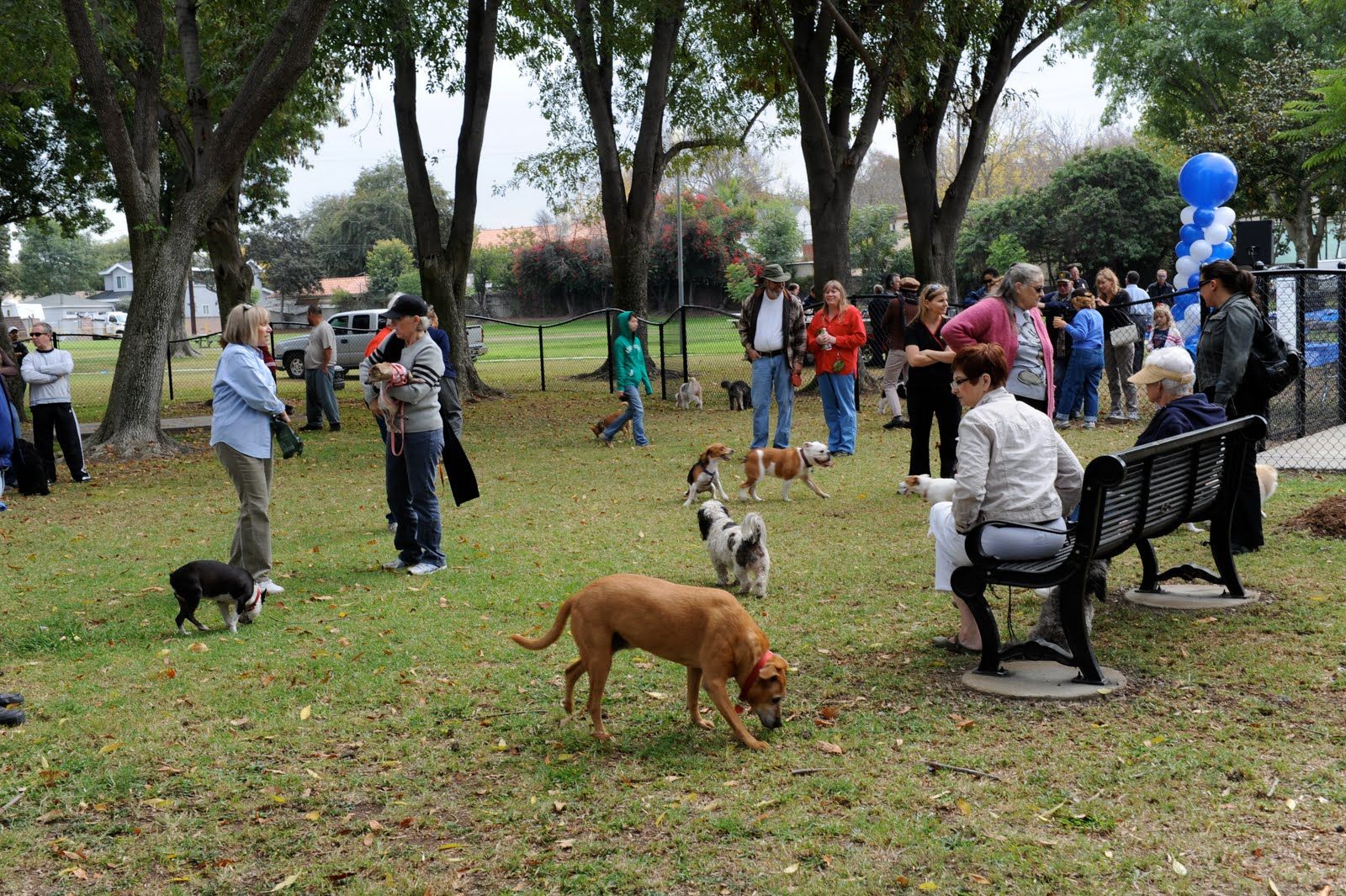 Increased Socialization
Like humans, dogs are also social creatures that crave both human and animal interaction. And if you have a popular dog park in your locality, this can be a great source of socialization for your little friend. A well-socialized dog is less likely to be anxious, aggressive, or nervous. Since a dog park is full of pets and people, socialization is guaranteed. And your dog will not be the only one having fun and making new fun. You are also sure to have a good time watching so much glee and goofiness in the park, and you may even succeed in making a friend or two.
Fun for All Kinds of Dogs
Dogs love walking and exploring the environment, however, they may not always like being leashed in the process. Even if you have a big fenced yard that is sufficient for your dog to run around safely, he or she won't be able to make the most out of the experience in absence of a companion. At the dog park, canines can do their own thing without anyone controlling them. Younger dogs may just want to run around and chase pigeons while older dogs might just want to find a shady spot under a tree and relax. Hyperactive dogs may want to play in groups, while some lap dogs may just want a game of fetch with their humans.
If you want to see the pure look of happiness and freedom on the face of your dog, take him to a well-known and safe dog park. The trip will not only offer tons of fun to Fido but also give him a good workout. Try these abovementioned dog parks and see which best fits the needs and preference of your dog! Make sure to bring plenty of water, a toy or two, and some treats so Rover can really relax and have fun.
Looking to buy a home in Northern Virginia? Give us a call at 703-340-7470, or visit our Search Page to view homes currently on the market.
And if you've had any thoughts of selling your home, click here to schedule a free market analysis.