8 Stellar Ways to Experience Nationals Opening Day 2018
Forget Christmas: If you're a baseball fan, you know that the true "most wonderful time of the year" is baseball season.
If you're a Washington Nationals fan, then a win in Thursday's Opening Day game against the New York Mets is better than anything Santa could squeeze down the chimney.
How will you make the most of the experience? We've got a few ideas.
Arrive early
Let's be honest: you've already called in "sick" to work.
Your morning and early afternoon are wide open, so there should be nothing holding you back from getting to the game ASAP. The Center Field Gate will open two hours before the first pitch, so arrive as early as 10:30 a.m. to flex your "true fan" muscles.
Commute carefully
Thought DMV traffic was a nightmare in general? You ain't seen nothin' yet. While we can all be grateful that the game isn't scheduled to begin at peak rush hour, traveling to the stadium is still going to be a special kind of hectic.
If you must drive, try to carpool with a few other fans, and plan where you'd like to park ahead of time to avoid aimless circling (for example: If you're coming from 395N, consider parking southwest of 1st St SW). The Nationals website has super helpful information on parking, local road closures, and drop-off/pick up areas (important if you take an Uber!).
Metro and bus riders are in for a spirited---albeit crowded---ride. Nationals Park is about half a block away from the Navy Yard Metro station on the Green line. Orange, Blue, and Silver line riders can exit at the Capital South station and walk a little under a mile to get there. Several Metrobus routes also have stops by the park: The A9 Limited boards at McPherson Square in downtown D.C. and runs every 15 minutes (note: this is only during rush hour). The V4, 74, and P6 routes also drop off and pick up near the park.
Determine your best option by visiting the WMATA website. And, of course, ride safely!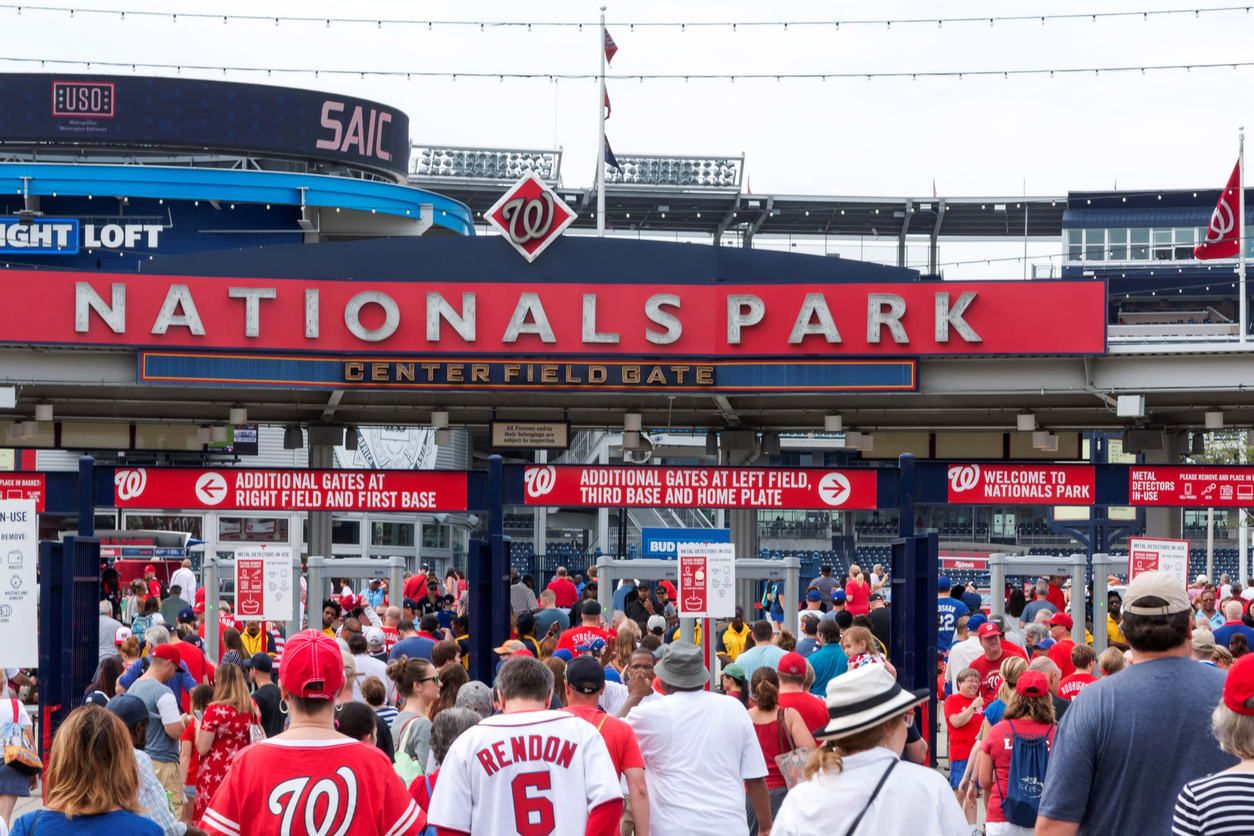 Bring an extra layer
The calendar says spring, but Mother Nature has other plans. You'll get your fill of warm ball games as the season goes on, but for Opening Day, wearing a few layers (plus a hat) is a good idea.
The high for Thursday is expected to be in the low 50s, but when the game begins at 1:05 p.m., the temperature will still be hovering around 45. Avoid ruining your good time and just bring the extra jacket.
Score a free T-shirt
Have your hat, glove, and lucky fidget spinner, but can't decide on which shirt or jersey to wear? Wait until you arrive at Nationals Park to get fully decked out in gear while making sure you never miss a game: the first 25,000 fans inside the park will receive the 2018 schedule T-shirt.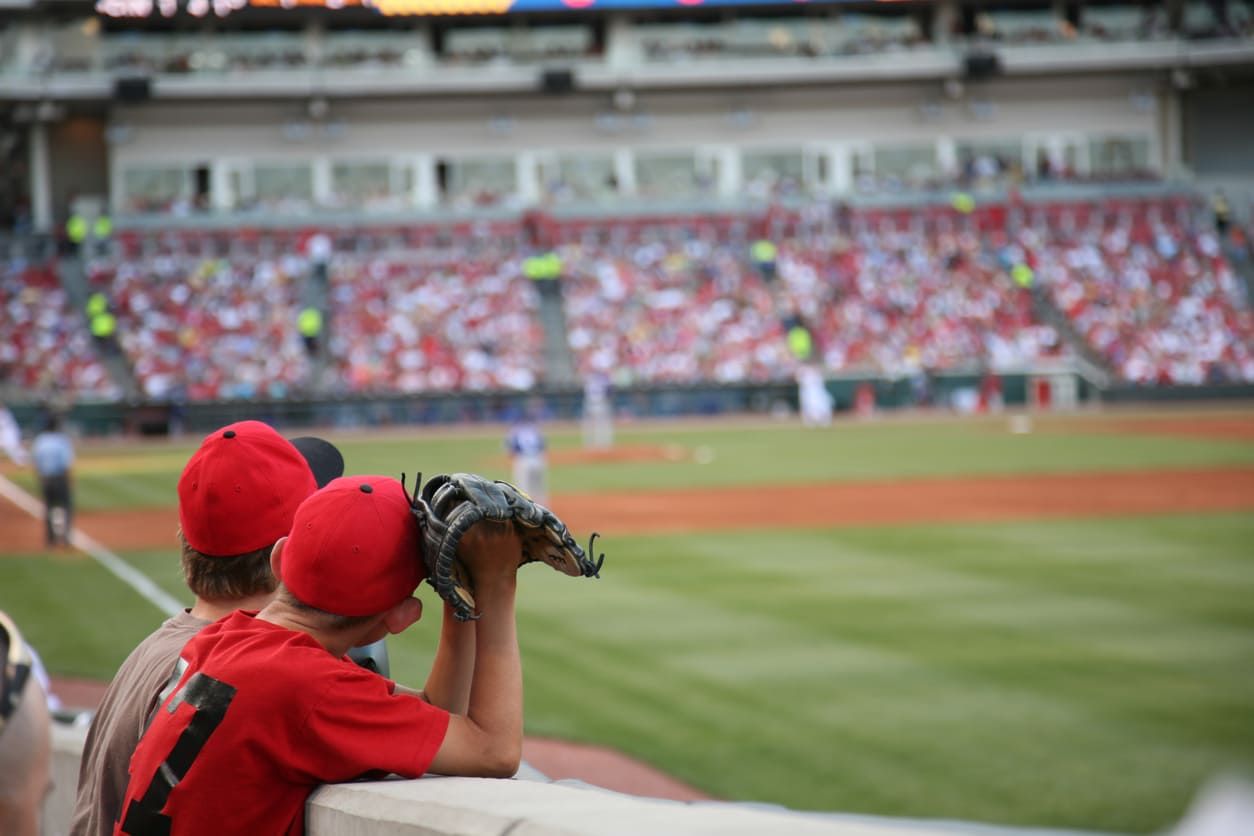 Stuff yourself with DC classics
Washington, DC, is home to some culinary institutions. Lucky for you, there's no foodie tour required, as you can snack on some of the city's top foods at the stadium.
From Ben's Chili Bowl to District Doughnuts, you'll find just about every DC staple scattered around for your choosing. Blue Point Brewing Company, Devils Backbone Left Field Lodge, and Daqs and Ritas step up to the plate to keep your thirst at bay.
Download the app
If you have not done so already, stop reading and immediately download the MLB Ballpark app.
Consider it your insider way of purchasing and managing tickets, staying on top of team stats, earning points for Nationals Offers and Rewards by guessing the winner of the President's Race, and ordering food and drinks directly to your seat.
Cheer from afar
If you couldn't get tickets to the game, there are still several area bars and restaurants that encourage your diehard spirit.
Bluejacket features a constantly rotating selection of 20 Bluejacket beers and five Bluejacket cask ales, most of which are only available on-site. TV's and ample seating (plus an awesome industrial vibe) might cause you to parlay your Opening Day celebration into Thirsty Thursday happy hour. Devour some good Southern cookin' at Due South. We don't blame you if you get so distracted by their Grilled Chicken Jambalaya, Smoked Chicken Wings, and Bread Pudding that you miss an inning. Or four. The Bullpen, the classic choice for pre-, post-, and in-between game time, will be opening at 10 a.m. on Opening Day. Get excited for the 3rd-7th innings, when all drinks are just $5.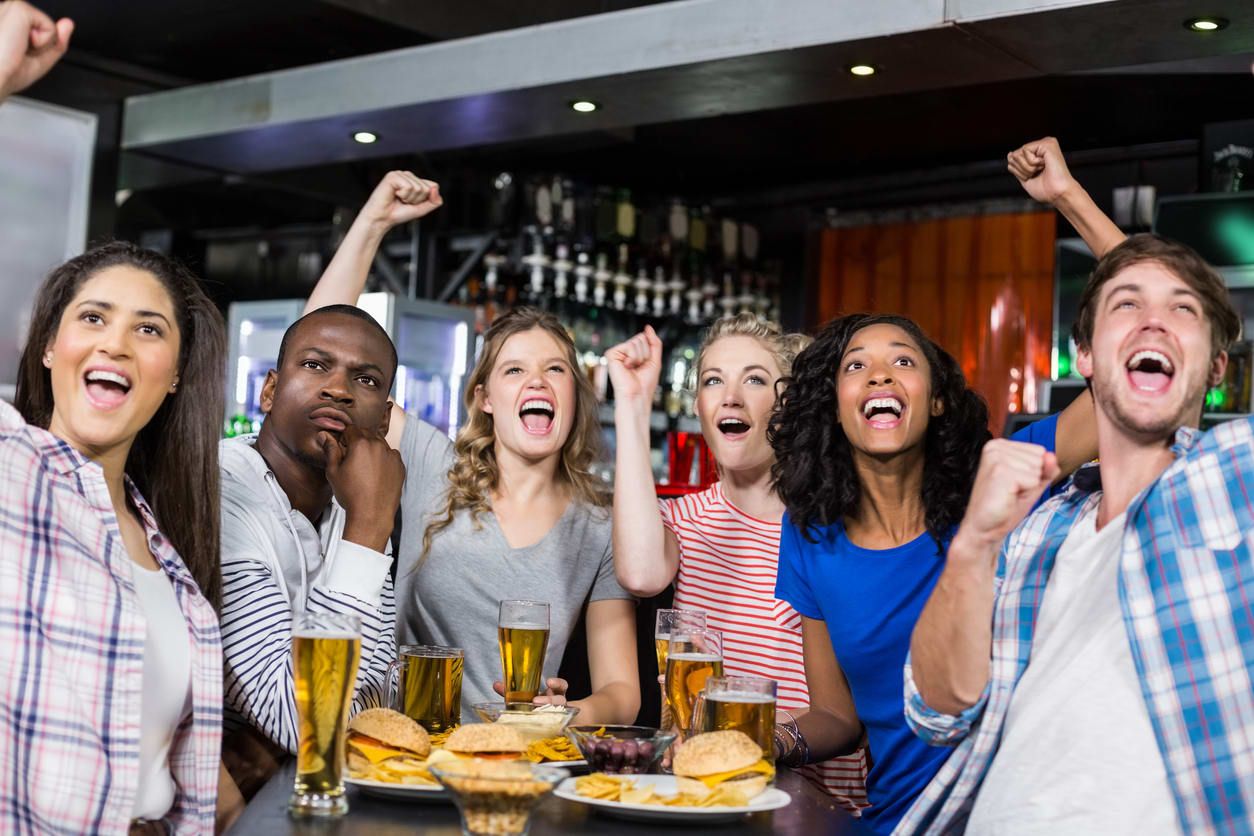 Enjoy victory ice cream
Ice cream is always appropriate, but more so when there's great baseball to celebrate. Ice Cream Jubilee is a 10-minute walk from Nationals Park, and is ready to indulge your victorious taste buds. Go for Bryce Harper's favorite flavor, Banana Bourbon Caramel, or choose one of their other uniquely delicious options like Strawberry Tres Leches or Honey Lemon Lavender. Watching the game from home? Oh yes, they deliver, too.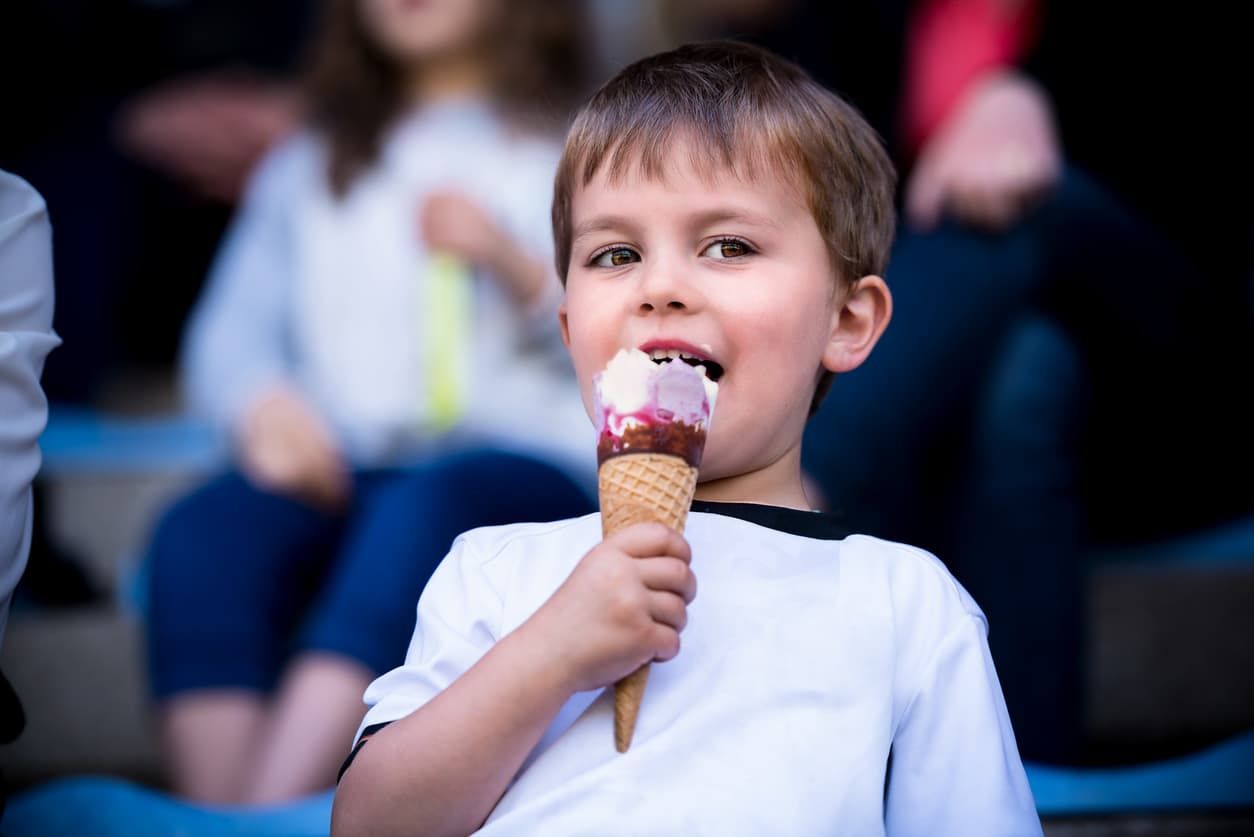 Kick off baseball season in the best way possible with the team that's already off to a winning start. It's time for the season of bobble heads, Pups in the Park, and cheering N-A-T-S NATS, NATS, NATS, WOO!
Looking to buy a home in Northern Virginia? Give us a call at 703-340-7470, or visit our Search Page to view homes currently on the market.
And if you've had any thoughts of selling your home, click here to schedule a free market analysis.