8 Fun Things to do this Labor Day!
Although summer doesn't officially end until September 20, Labor Day (September 3) signals the end of the season for pool goers, state fair lovers, and white pants aficionados. Ignore the fact that this summer flew by and celebrate the holiday with these fun events around Northern Virginia.
Appaloosa Festival
Front Royal
Looking to get back to your roots with a weekend of great music, tasty food, camping, and all-around good times? The Appaloosa Festival has everything you're looking for.
From August 31-September 2, you'll enjoy the downhome sounds of Six-String Soldiers, The Gina Clowes Project, Kentucky Avenue, Mountain Duo, Sibling Rivalry, and so many more. While bouncing between stages, you'll also discover handmade and/or locally-made products from community craftsmen, as well as a diverse menu of local cuisine using fresh, quality ingredients. All this plus a beer garden? Better buy your tickets stat.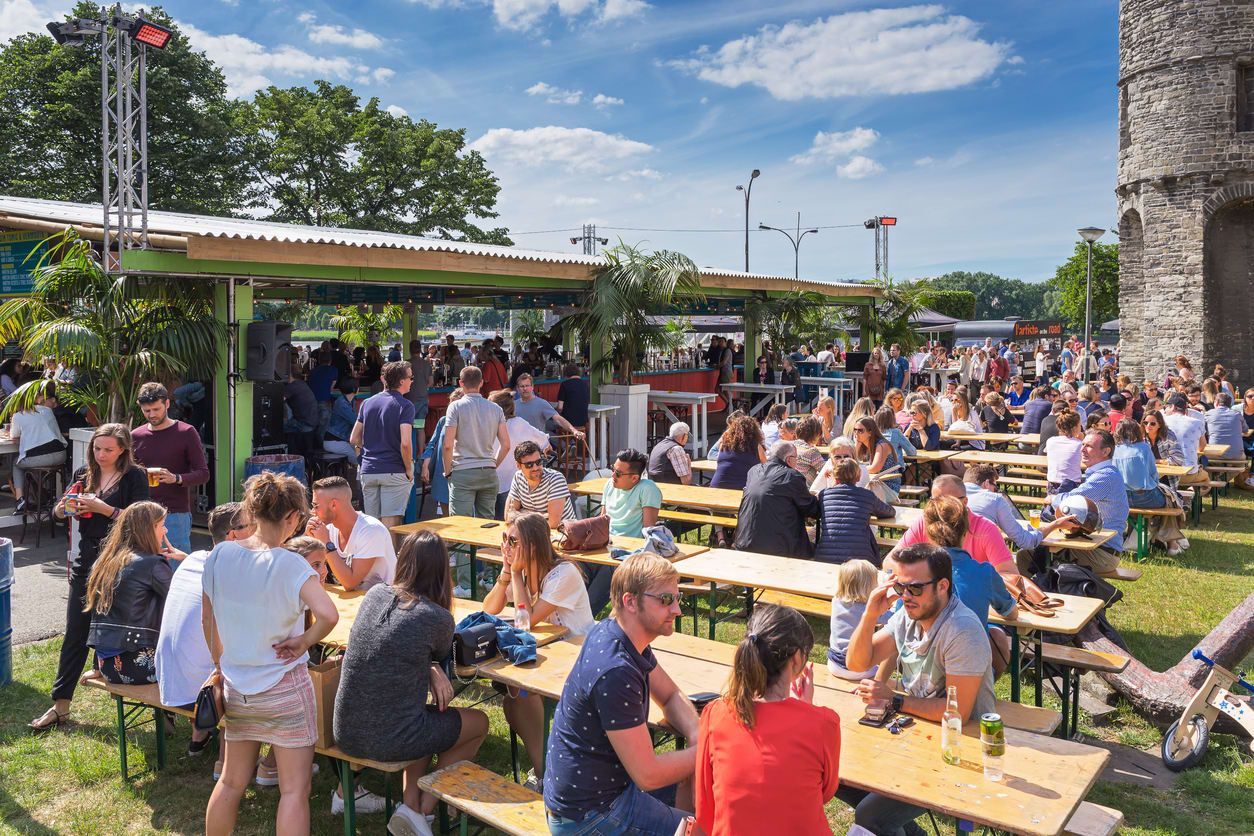 Washington Nationals Game
Washington, DC
What's a holiday weekend without baseball? The Nationals totally get where you're coming from, and invite you to Nationals Park to watch them take on the Milwaukee Brewers from August 31-September 2, and then the St. Louis Cardinals on September 3.
The ballpark is fun and all, but a little extra swag is always sweet. Be one of the first fans at this weekend's games to receive a Nationals trucker hat courtesy of Budweiser (August 31), kid's pajama set courtesy of Harris Teeter (September 2), and a Nationals zip-up hoodie thanks to PenFed (September 3). The September 1 game is Decades Night, so break out your bedazzled jeans, airbrushed T-shirts, studded belts, butterfly clips, and popped polo's to properly celebrate 2000s Night.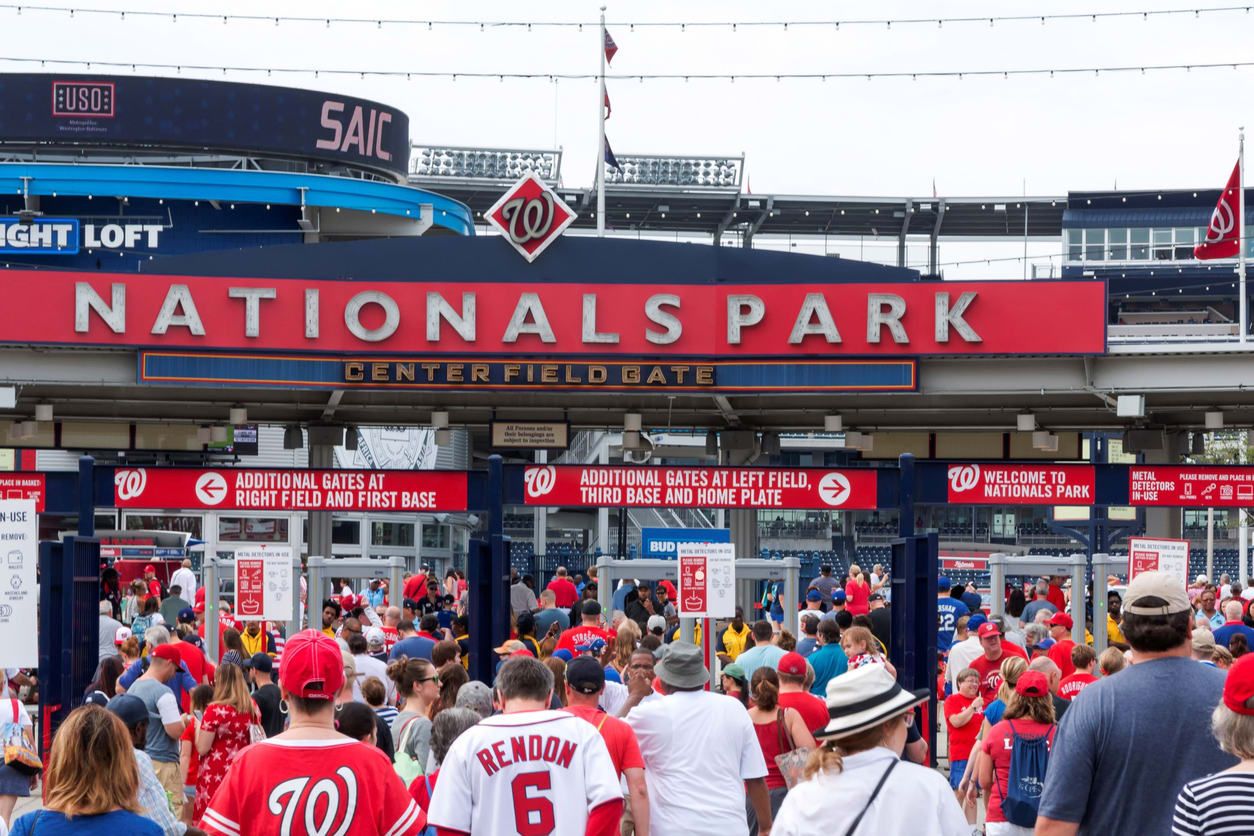 National Building Museum: Fun House
Washington, DC
Labor Day Weekend is the final weekend for Snarkitecture's Fun House exhibit at the National Building Museum. The exhibition re-imagines the idea of the traditional home with a sequence of interactive rooms that demonstrate the story of the New York-based design studio through various displayed pieces.
This seemingly-typical suburban home located inside the museum's Great Hall highlights Snarkitecture's unique reinterpretation of the built environment. You'll enjoy exploring the Bathroom, with its Beach Chair installation of translucent balls inside an all-white art crate; as well as the Slip Chair and marble Ghostly Crate in the Living Room.
Fun House's final day is September 3, so buy tickets for the whole family today.
Virginia Scottish Games
The Plains
Gather ye lads and lassies and enjoy some plaid-clad fun at the Virginia Scottish Games. Your family will enjoy border collie and sheep herding demonstrations all weekend courtesy of Thompson's Border Collies, along with entertainment from the Glengarry Bhoys, Glencoe Lads and Friends, the Sterling Swordplayers, and more.
There will also be some fierce competition in various traditional events such as the open stone toss, heavy hammer throw, bagpipes, Highland dancing, and Scottish dog events. You'll even be able to check out items and snashters from vendors like Moon Mountain Clothing, The Heelan' Hound, InFAMOUS Welsh Cookie Company, and The Celtic Knot.
We know it sounds exciting, but calmy doony, the Games only run from September 1-2. Be sure to mark your calendars and tell your pals it's going to be a well good time.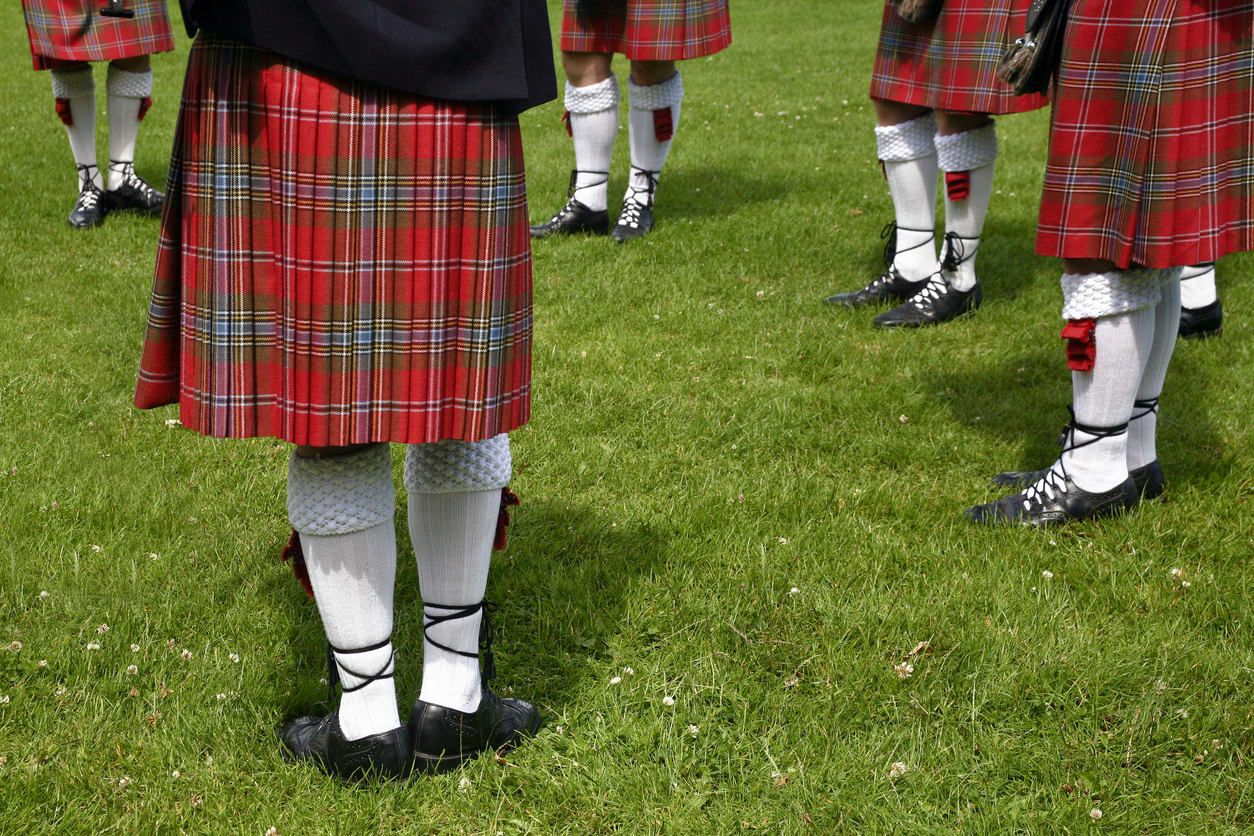 Apple Gala & Fresh Cider Fest
Bluemont
This weekend kicks off the Apple Gala & Fresh Cider Fest at Great Country Farms. This celebration runs every Saturday and Sunday in September, and the first weekend ushers in such sweet fun as cider pressing demonstrations, wagon rides to the orchard, a 1.5 acre corn maze, the 2800 sq. ft. Jumping Pillow, billy goat feedings, rope swings, and Bouncy Cows. It may 90 degrees outside, but it's tough to ignore the feelings of Fall after biting into a fresh Gala apple or cider doughnut.
National Symphony Orchestra: Labor Day Capitol Concert
Washington, DC
It doesn't get much more DC-in-the-summertime than this: The National Symphony Orchestra will be performing 90 minutes of American classics in their annual Labor Day concert on the West Lawn of the U.S. Capitol on Sunday, September 2. Starting at 8pm, you'll get your musical fill with patriotic classics, traditional melodies, popular songs, and several pieces by living composers.
The concert is free, and gates open at 3pm with an open rehearsal beginning at 3:30. In the event of inclement weather, the show will move indoors to the Kennedy Center Concert Hall.
Labor Day Festival
Herndon
Head to downtown Herndon for the annual Labor Day Festival on Monday, September 3, from 11am-5pm. This awesome event will feature performances by Guys in Thin Ties, After Jack, and Willow Hill, plus local wine, beer, food, and crafts from your favorite neighborhood artisans.
Wine and craft beer tastings and sales run from until 4pm, so make sure you get your sips from The Barns at Hamilton Station Vineyards, Wild Hare Hard Cider, Chaos Mountain Brewery, Pale Fire Brewing, and many more before the day is done. The entire family can enjoy bites from the likes of Sherri's Crab Cakes and Zabb Thai, and you'll love perusing the booths of such crafters as The Bathing Raven Candle & Bath Company and Playpaws Tee Toys.
Get your tickets at the door and welcome autumn with delicious food and tons of fun.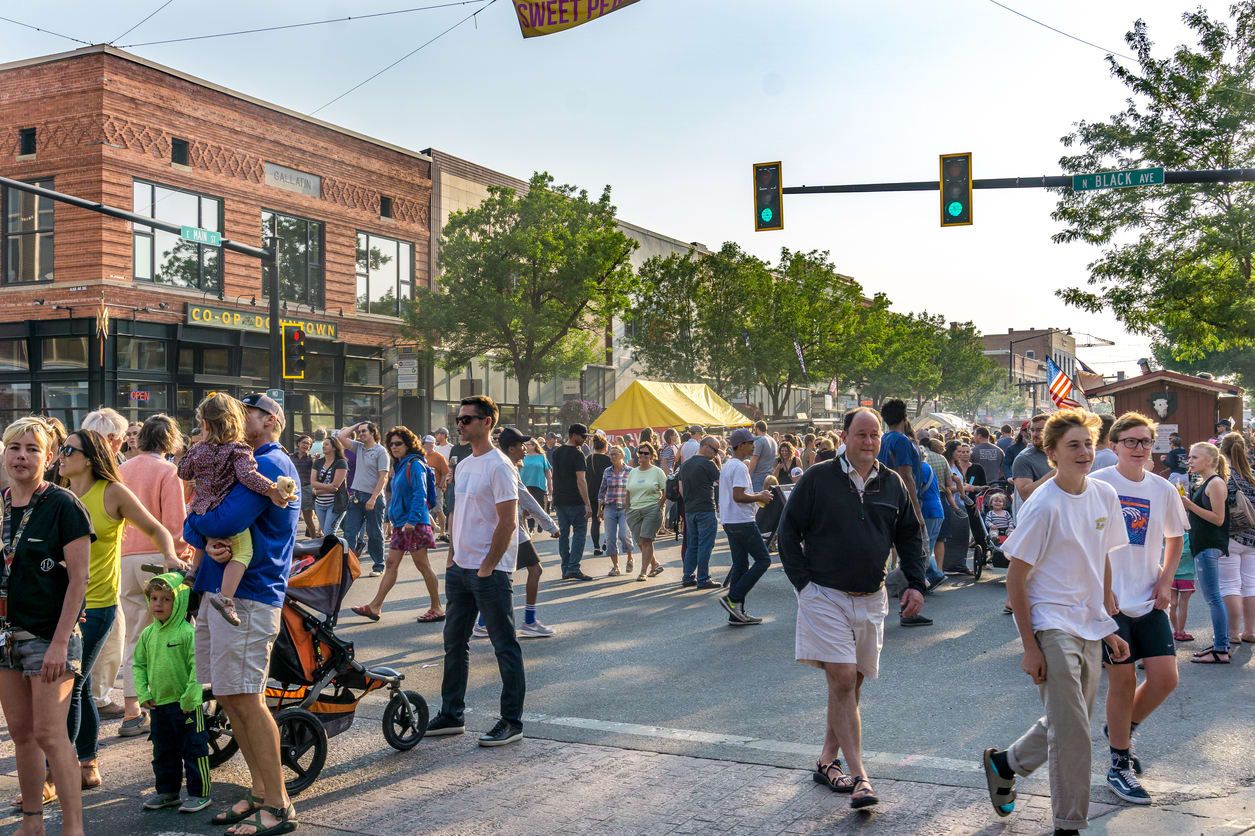 Frontier Museum Labor Day Fair
Staunton
Watch Virginia history come to life at the Frontier Museum. Their Labor Day Fair on September 3 will feature activities such as blacksmith demonstrations, German Schubkarrenrennen (wheelbarrow races), woodsplitting, sack races, West African drum and dance, Irish storytelling, and English brewing demo's.
Shop the artisan craft booths and enjoy snacks from Smiley's Ice Cream and MJ's Kettlecorn. And bring your singing voices and dancing shoes, as kids and adults alike will love the classic 20th century American music reimagined for children being performed by Songs for Young Whippersnappers.
Looking to buy a home in Northern Virginia? Give us a call at 703-340-7470, or visit our Search Page to view homes currently on the market.
And if you've had any thoughts of selling your home, click here to schedule a free market analysis.