8 Fabulous Pick Your Own Farms In Virginia
Where to Pick Your Own Produce
Blueberries, blackberries, corn, and more are ripe and ready this time of year. You could simply search through the variety at your local grocery store, but there's just something about a piece of freshly-picked, personally-selected produce that tastes a little more delicious, and bundling up in boots and scarves to do it just screams "Fall." Lucky for us, Northern Virginia is home to several "you-pick" farms, where finding the sweetest peach or plumpest tomato reaps scrumptious rewards. Whether you have a favorite place to pick-your-own or are looking to get a little more hands-on with your local shopping this season, check out the options below for a personalized Autumn eating experience!
Wegmeyer Farms
38299 Hughesville Road, Hamilton, VA 20158
Located in beautiful Loudoun County, Wegmeyer Farms is known for its yummy strawberries in the warmer months and impressive pumpkins in the Fall. They have over 50 varieties of pumpkins available in their "u-pick" field, grown using conservation no-till practices to make for nicely rounded Jack-O-Lanterns in a mud-free picking environment. Find your perfect Halloween pumpkin alongside their selection of gourds and mums to splash some seasonal cheer throughout your home.
Hollin Farms
1436 Snowden Road, Delaplane, VA 20144
Looking to fill your pantry with seasonal snacks? Make a pit stop at this family farm just 45 minutes west of the Beltway. With pick-your-own apples, fall greens, and winter squash, and dig-your-own potatoes and peanuts, reaching for a fresh and healthy treat has never been easier (or more fun!). From kale to bok choy, granny smith to cameo, the variety of produce at Hollin Farms is seemingly endless.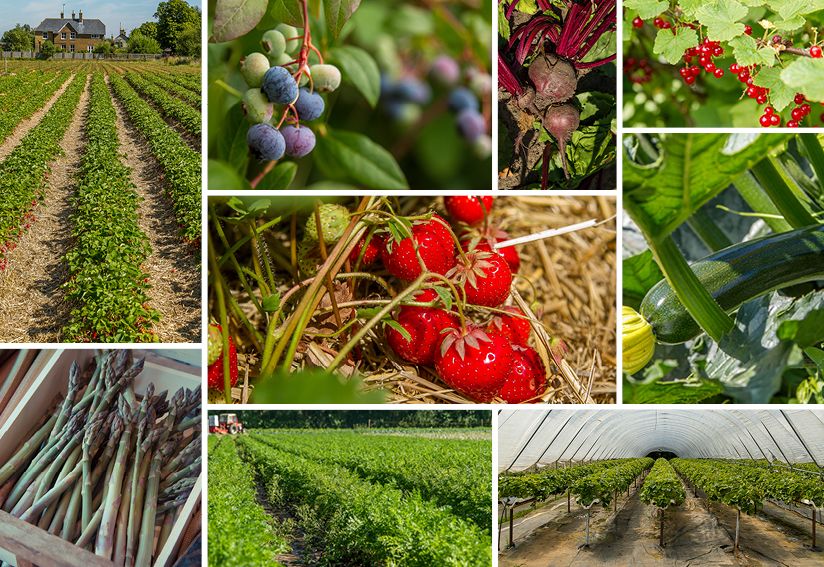 Green Truck Farm
3015 Hartland Lane, Markham, VA 22643
If you've been having a craving for homemade tomato soup, head to Green Truck Farm in Fauquier County to stock up on the goods. If you're not so keen on gathering your own, pre-picked varieties are available as well, but seeing your tomato from vine to bowl is so worth it. With friendly service and a variety of seasonal fruits and veggies, including pumpkins, winter squash, and red raspberries, you can top off your afternoon with some fresh honey straight from the hive. Just don't get lost in their corn field and miss out on the freshest picks!
Virginia Perfection Orchard
1562 Leeds Manor Road, Delaplane, VA 20144
If "bite into a fresh, juicy pear" has not yet been crossed off your bucket list, you need to drop everything and visit this orchard at Historic Valley View Farm immediately. Pears and apples are ready and waiting for you, as are limited supplies of corn and zucchini, so be sure to contact the farm before visiting if you're on the hunt for something specific. The welcoming staff and beautiful landscape invite you to linger and take in the gorgeous views even after you've collected your bounty, so be sure to set aside plenty of time to soak up the "perfection" that this orchard has to offer.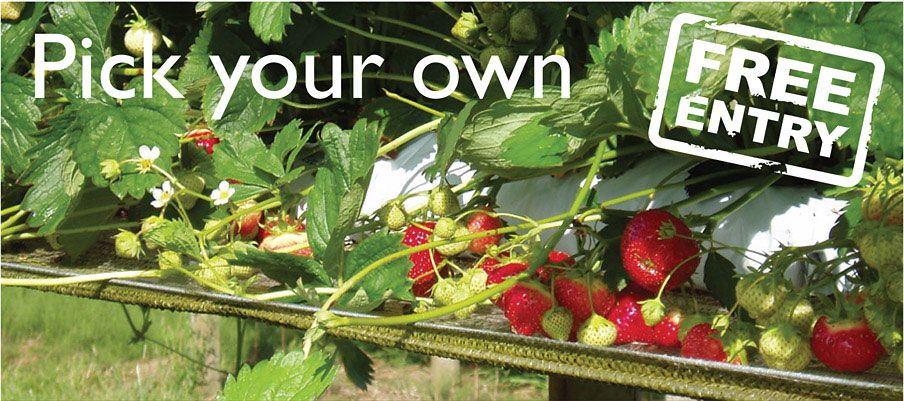 Great Country Farms
18780 Foggy Bottom Road, Bluemont, VA 20135
Why eat a Fuji apple if you're not eating the best Fuji apple ever? To the farmers at Great Country Farms, that's just common sense. This variety is currently at its peak, so if you've been having a craving for something crunchy, sweet, and fresh from the tree, consider your Saturday booked. GCF also offers pumpkin picking, and all produce has been grown with minimal pesticide usage. Teach the kids how yummy it is to enjoy fruits straight from the source and watch them have fun picking a new favorite snack. Or just keep all the tastiness for yourself—you do you.
Crooked Run Orchard
37883 East Main Street, Purcellville, VA 20132
If you're the type that has an eye for exceptional apples that are used for baking, we want to be invited over for dessert sometime soon. We'd also recommend you pay Crooked Run Orchard a visit, where English Redstreaks, Mutsus, and Sun Crisps are currently available to be picked and promptly turned into a crumble. This lovely cash-only farm has very select availability of their produce, so it's best to call them before your visit to ensure you'll find what you're looking for. We will also be waiting for a call…hint hint.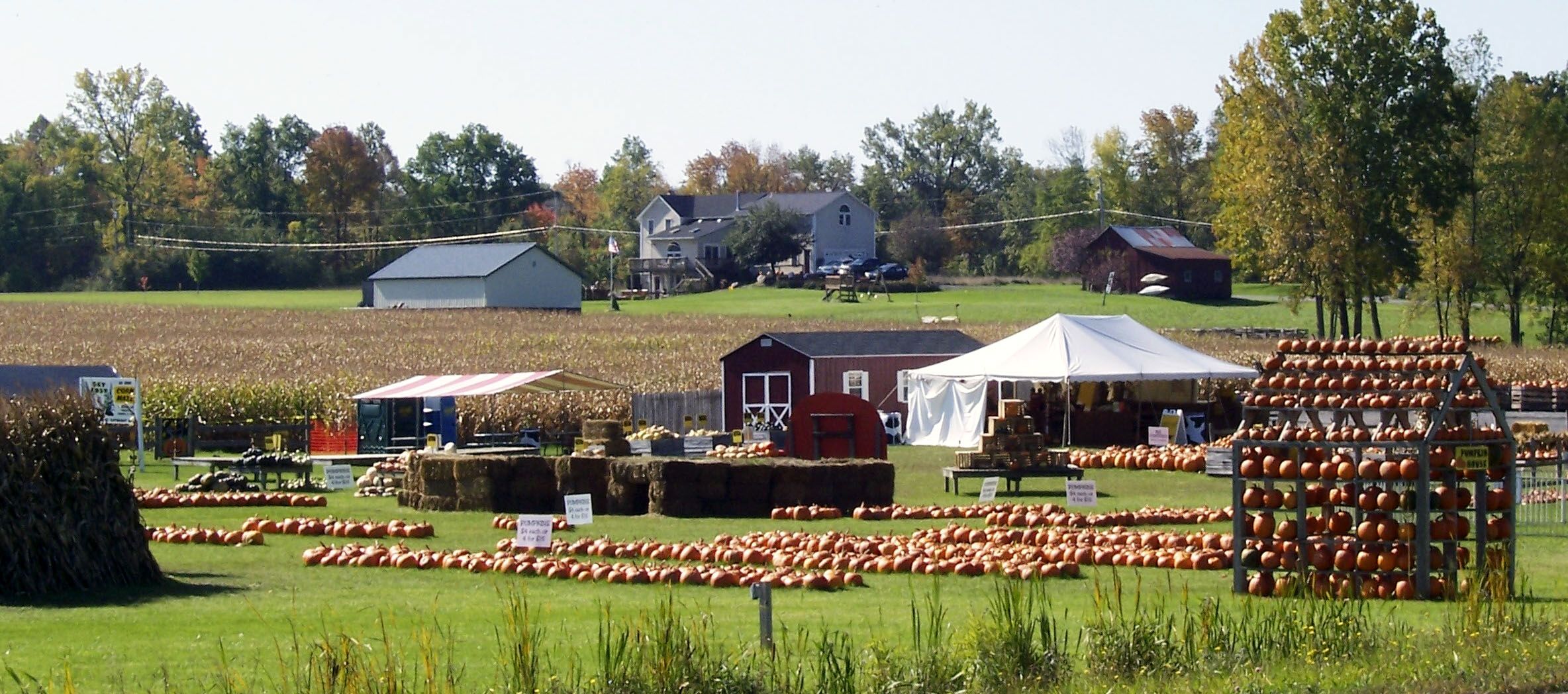 Messick's Farm Market
6025 Catlett Road, Bealeton, VA 22712
"Healthy, local foods at a fair price" is the main objective of Messick's Farm Market, and with a free pick-your-own pumpkin included in your admission, you can reap the benefits of the squash by including them in soup, bread, oatmeal, or even just lightly toasting the seeds. Of course, carving a menacing face and proudly displaying it on your front porch is fun, too. With everything from pony rides to a mini haybale maze, Messick's guarantees a fun-filled day for the whole family, which is healthy for the soul.
Evergreen Acres
12801 Hazelwood Drive, Nokesville, Virginia 20181
As the only organic farm in Prince William County, if you're looking to pick a pumpkin that you know is top-notch, you need to swing by Evergreen Acres. Unlike other area farms offering a plethora of bells-and-whistles entertainment, this place keeps it low-key, allowing you to simply enjoy the farm and it's finely-cultivated offerings. Get friendly, knowledgeable service as you peruse their certified organic selection, and leave with a haul you'll feel good about.
Looking to buy a home in Northern Virginia? Give us a call at 703-340-7470, or visit our Search Page to view homes currently on the market.
And if you've had any thoughts of selling your home, click here to schedule a free market analysis.