5 Things to Do on Saturday Night in Vienna, Virginia
Tired of staying inside? Fortunately, if you live in Vienna, Virginia, there are plenty of things to do around the area that will keep you and your family busy and entertained. Immerse yourself in stage performances, concerts, and even some unique versions of the arts that you won't be able to find anywhere else.
Plan to grab a bite to eat, (after checking out the recommendations from our blog!) and then casually stroll by these five places to see what's happening on a Saturday night. You'll be glad you did.
1. Wolf Trap National Park for the Performing Arts

For now, the sprawling park that features stages for concerts, plays, and more is closed due to COVID-19. But you can still watch performances on their website while staying safely inside.
Located near the town of Vienna, Wolf Trap is a national park with 117 acres of land. The National Park Service runs the grounds, while the Wolf Trap Foundation for the Performing Arts runs the entertainment programs. The Filene Center features an undercover seating area as well as lawn seating area.
The Children's Theatre in the Woods offers family-friendly fare, from puppet shows to symphony orchestras.
Wolf Trap itself is a historic piece of property, having been owned by Lord Bryan Fairfax in the 18th and 19th centuries. Eventually, the land was given to Congress and designated as a national park. It remains the only national park that is used for the fostering of performance arts. Several legends in music, opera, and dance have performed here in the past.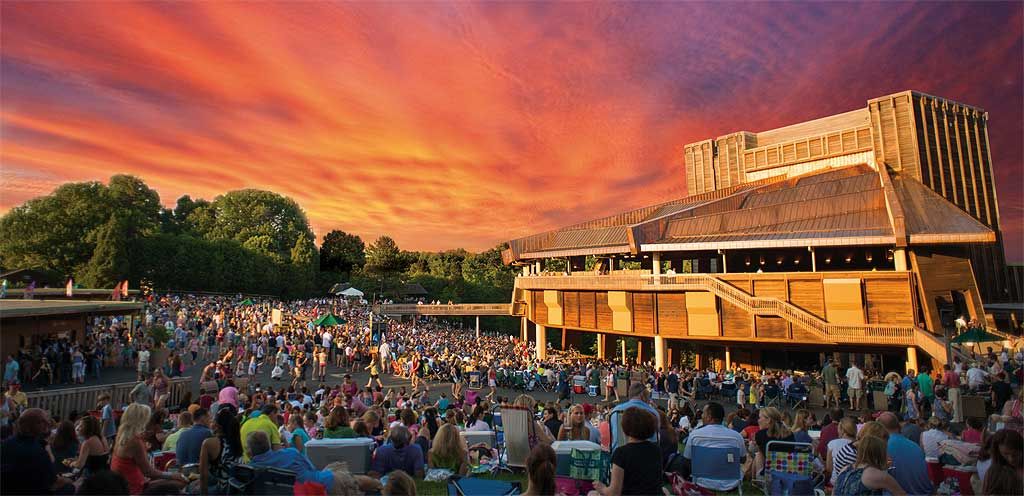 2. The Vienna Arts Society

Located on Church Street, The Vienna Arts Society hosts classes, workshops, and themed art shows for the general public. While it is open by appointment only in the COVID-19 era, you still can find a way to see all the exhibits on display if you call ahead in advance. We recommend going to see the "Water Water Everywhere" exhibit before it goes away in September.
Come support local artists and enrich your artistic appreciation on a Saturday afternoon if you have nothing else to do. If you yourself are interested in learning how to do more with art, sign up for one of the educational classes, taught by some of these local artists. They include classes on painting animals in watercolor as well as learning how to use acrylics.
3. Northern Virginia Model Railroaders


Want something fun for the kids? Then maybe it's time to check out the Northern Virginia Model Railroaders, located on Dominion Road. The club uses the historical train depot, a relic of the Washington and Old Dominion (W&OD) railroad.

Featured is a model layout of the Western North Carolina Railroad. Other model railroads are featured depending on club members' interest. From time to time, there might even be a Thomas the Tank engine layout for the smaller children.

Another model layout includes the Blue Ridge Traction Power and Light Company, which is a fictional trolley model that depicts freight interchange points designed with historic accuracy.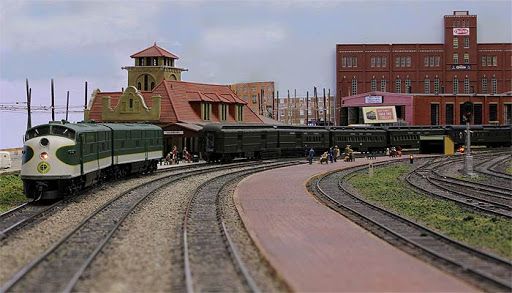 4. Dark Horse Theatre Company




This local entertainment group hosts improv nights and plays that are viewable in person or online, due to COVID-19. This troupe travels around Northern Virginia, sometimes hosting performances in Vienna, on Center Street.

"We pledge to avoid the mundane and think outside of the black box," writes the group on its website. They offer affordable ticket prices and Q &A sessions with cast and crew after each show.

Patch describes one of their shows as "like Whose Line is it Anyway meets SNL in The Good, The Bad, and the Ugly!"
5. 1st Stage
Located in Tysons Corner, 1st Stage seeks to offer a bridge between "educational and professional theatre." The group has won several awards over the course of the past 12 years. Performances of current shows typically run on Saturday afternoon and evening, as well as Sunday.
While the stage has ended the season early due to COVID-19, the cast and crew plan to perform The Waverly Gallery in February of 2021. A virtual classroom is currently being offered to the public, taught by the artists.