The 5 Best Farmers Markets Around Vienna, Virginia
As the fall harvest comes in and the colder weather leaves everyone hungrier than in the hot summer heat, consider finding different and more local foods to put on your table. There are many unique farmers markets near the Town of Vienna that offer homegrown produce, meats, and other special foods at a decent price. Take advantage of the crisp September weather (the best Virginia has to offer all year!) and head outside to shop for something special.
1. Vienna Farmer's Market
The Vienna Farmers Market, traditionally open every Saturday morning between June 13 and October 31, is a time-honored tradition that allows the residents in the Town of Vienna to access fresh-grown, local produce.
The market is the only venue run by a nonprofit organization in Fairfax County, the Optimist Club of Greater Vienna. Any fees go right back into the nonprofit, which serves to help young people throughout the world. This particular farmers' market is also host to entertainment, live bands, and home-grown music.
Located at the Vienna Community Center, on Cherry Street, the market is a great place to spend time pursuing the best the county's farms have to offer. Some of the tents offer unique products: one vendor offers coffee that he roasts himself!
During COVID-19, the farmers' market is still continuing, just with a few precautions. Customers can no longer pick up the produce themselves in order to limit physical touch.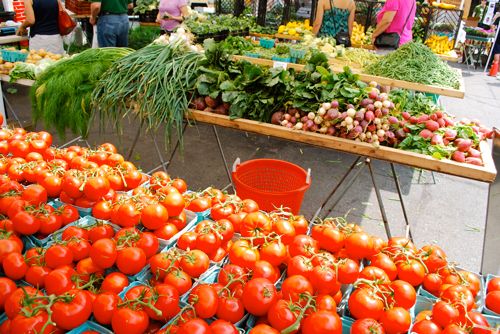 2. Oak Marr Farmer's Market
If you are looking for that secret farmers' market tucked away with products that will impress your friends and family, look no further than the Oak Marr Farmers Market in Oakton, just a few minutes away from the Town of Vienna. Located on Jermantown Road, this farmer's market is brought to you by the county of Fairfax.
Some of the vendors include Kuhn Orchards, which sells pears, apricots, apples, and fresh basil. Try some of their apple cider for the perfect taste of fall. The J & W Valley View Farm also offers fresh herbs and vegetables.
The market opens every Wednesday at 8 am. So send the kids to school and come try some of the fresh baked goods that are offered by vendors like Audrey's Kitchen, the Metropolitan Bakery, and Tezsa Inc.
3. Reston Farmer's Market




Drive up Hunter Mill Road to check out the Reston Farmers Market, located near Lake Anne. According to a 2015 Reston Magazine piece, this is Northern Virginia's number one farmer's market. Even amidst the COVID-19 pandemic, when so many other farmers markets are shut down, this venue added more vendors!

Try the Foggy Mountain Pasta if you're ready for a bite of homemade local deliciousness. (This is the pasta served at the Ritz-Carlton in Tysons Corner.) Kiwi Cuisine offers a variety of savory pies, and Colonial Kettle Corn sells gourmet popcorn to snack on while you peruse the other stalls.

Started in 1997, the market opened in the Lake Anne shopping center, where local producers from 125 miles away or closer bring their goods. Typically, the market is open on Saturdays between May to December. The website offers a list of recipes that can be made with the products sold at the market.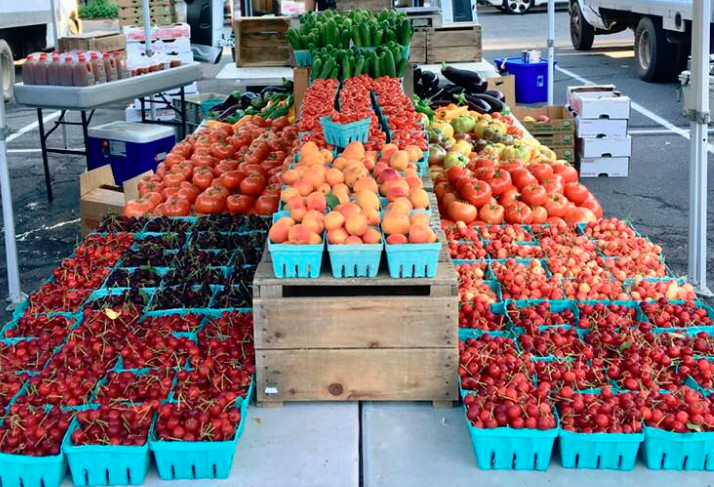 4. NOVA Central Farm Market




Located on Beulah Road, in the parking lot of the Church of the Holy Comforter, NOVA Central Farm Market is a rare market that is open all year round. Much like the Vienna Farmers Market, this venue is typically alive with all kinds of local live events, like chef demos, live music, activities for small children, and table seating.

Vendors sell fresh flowers, artisanal food, pet food, soups, jams, eggs, honey, cider, and a few unique options. Della Pace offers a "farm grown olive oil," while another vendor, Open Hand, sells fresh pasta, sauces, and cheese. The Pickle Factory sells homemade and fresh-cut pickles, with a variety of different flavors. Handcrafted empanadas are also available at this market.

Typically, the market is open on Sundays.
5. FRESHFARM Mosaic Market
If you're looking for a more urban atmosphere as you shop for fresh fruits and veggies, try the Fresh Farm, located in Mosaic in Fairfax. This farmer's market has all the local favorites and a few unique specialities that make the small drive up to Fairfax worth it. In the fall, seasonal favorites like peaches, cherries, corn, green beens, okra, and tomatoes can be found here.
The website also makes sure to offer seasonal recipes based on the offerings available at the market. Some of the dessert recipes, like the Grilled Peaches with Bourbon Caramel Sauce, are just too good to pass up.